Overview
Stables
Hatchery
Inventory
Wardrobe
Referrals
Settings
Seasonal Festival
World Map
Generator
Breeding Grounds
Nurturing Grounds
Party
Task Log
Mission Log
Quest Log
Player Trades
Trade Broker
Currency Exchange
Eggling Auction
Pick A Door
Official Games
Un-Official Games
Jinxie's Jamboree
Festival Shop
Diamond Shop
Avatar Shop
Scale Shop
Inbox
Forums
Community Polls
Advanced Search
September 19th, 2020

105 Online
7:21 AM
Advanced Search
Active Players on Sylestia
Category
Total
Yesterday
Players
5,425
800
Sylestia Pet Data
Category
Total
Yesterday
Pets
5,875,718
1,810
Generated
435,326
323
Captured
910,933
135
Bred
4,529,459
1,352
Statistics updated daily at midnight
Recent Announcements
Thread
Posted
Rapid Response Suggest.. Sep 12 Summer Festival Overvi.. Aug 16 Lost Grove Traits Show.. Jul 22 Lost Grove Restricted.. Jul 20 Patriotic Event Overvi.. Jul 3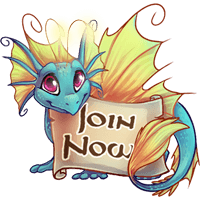 Forum Index > Games, Contests, and Giveaways > Week of Love Game #3 - 3 Visible Franken...
Page 1
1, 2, 3... 33, 34, 35
Go to Page:
Author
Thread Post
Faiona
Level 64
Nature Walker
Site Administrator
Joined: 12/17/2012
Threads: 364
Posts: 4,322
Posted: 2/13/2013 at 7:29 PM
Post #1
@Site_Users,

Hi guys! For our third game for the week I wanted to play a round of Franken Pet.

This Franken Pet will be special as I'll allow it to have 3 visible genes or mutations.

For those that haven't played 'Franken Pet' games this is how it will work.

I will ask for a color, gene, species, sex etc to fill in the generator slots. For the colors I need the COLOR HEX...you can get that from the preview generator on the site...obviously its best to pick out some colors beforehand. This game moves fast.

The first person to answer for each slot will 'win' that round and get their selected choice inputted in that slot. Once all the slots are filled I will then go to the generator and create the pet that everyone has made together. I'll then randomized everyone that participated and whoever wins gets the pet.

Since this is a special week I will also be handing out a special forum game staff to whoever comes in 2nd in the random list! Everyone that also participates and doesn't win either the pet or staff will receive a Lovely Satchel.





If you win a slot please sit out the next round to give others a chance, once the next round is over you can start participating again

.

Eye Color: 946e94 Lilaclipgloss
Color 1: 00ff09 Vaxl
Color 2: 000000 Draco
Color 3: E6633F Saphera
Gene Color 1: 7a797a Ruinia
Gene Color 2: 275BA0 Saphera
Gene Color 3: ffa333 Jewce
Mutation Color 1: 213d44 Sera
Mutation Color 2: 00FFFF Waterheart
Mutation Color 3: FFFFFF Draco
Species: Bulbori Draco
Gender: Male Flute
Gene 1:
Gene 2:
Gene 3: Runes Moxie
Mutation 1:
Mutation 2: Wings Savynn
Mutation 3: Ornate Armor Draco

Also we will be begin the game at 8:00pm server time, so in about ~30mins.

Edited By 2 on 2/13/2013 at 8:29 PM.
Flute
Level 70
Enchanted Explorer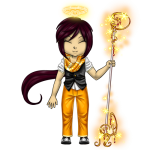 Joined: 1/12/2013
Threads: 340
Posts: 12,946
Posted: 2/13/2013 at 7:31 PM
Post #2
I'mhereI'mhereI'mhere! \o/
Waterheart
Level 60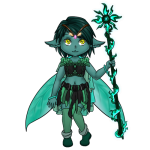 Joined: 12/19/2012
Threads: 25
Posts: 349
Posted: 2/13/2013 at 7:33 PM
Post #3
I want to play

Autumnwolf99
Level 56
Joined: 12/19/2012
Threads: 0
Posts: 15
Posted: 2/13/2013 at 7:39 PM
Post #4
Me too, but I have to log off in around 2 minutes TToTT
(why do I always end up offline for these??)
Nytes
Level 39
Joined: 1/11/2013
Threads: 1
Posts: 13
Posted: 2/13/2013 at 7:46 PM
Post #5
Dangit.
Gonna be gone for this. -_-

Oh well! Have fun and good luck everybody!
Varienttiefling
Level 58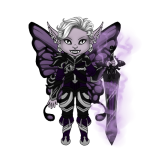 Joined: 2/9/2013
Threads: 61
Posts: 305
Posted: 2/13/2013 at 7:46 PM
Post #6
oh this'll be fun!
Jewce
Level 60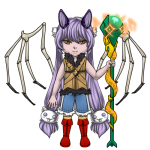 Joined: 2/9/2013
Threads: 2
Posts: 73
Posted: 2/13/2013 at 7:47 PM
Post #7
wait so does that mean each person gets to pick one catergory per post?

such as in, i can only choose the gender, or i can only choose the breed, or i can only choose the eye colour?

Edit: Also can i post more than once? like can i choose two things as long as they're in separate posts?
Edited By 2164 on 2/13/2013 at 7:47 PM.
Lilaclipgloss
Level 60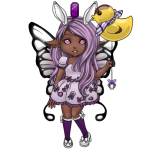 Joined: 12/30/2012
Threads: 23
Posts: 398
Posted: 2/13/2013 at 7:47 PM
Post #8
I might as well try.

Rose
Level 60
The Kind-Hearted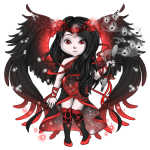 Joined: 12/19/2012
Threads: 37
Posts: 730
Posted: 2/13/2013 at 7:48 PM
Post #9
./prepares
Draco
Level 60
The Hallowed
Joined: 12/17/2012
Threads: 60
Posts: 1,783
Posted: 2/13/2013 at 7:48 PM
Post #10
@Jewce
Faiona gives the cue and you post [preferably quickly] the corresponding color/gender/gene.
Go to Page:
1, 2, 3... 33, 34, 35
Go to Top
This Page loaded in 0.014 seconds.
Terms of Service | Privacy Policy | Contact Us | Credits | Job Opportunities
© Copyright 2011-2020 Sylestia Games LLC.
All names and logos associated with Sylestia are Trademarks of Sylestia Games LLC.
All other trademarks are the property of their respective owners.
For questions, comments, or concerns please email at Support@Sylestia.com.