About Me

My name is Kai, I'm 28, Aquarius w/ Cancer Rising, INTJ, Rooster, and probably some other stuff nobody wants to know about me.



I'm generally kind of bad at talking to people and easily flustered, but I try my best to be polite and apologize if I think I upset anyone. I picked the name Namira because I might be a little bit obsessed with the Elder Scrolls. Er, maybe a lot. Magic and Daedra are my jam and toast. (Mmmm, jammy toast.)

Some of my favorite pets: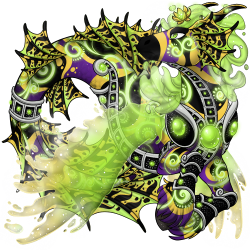 Zombabes: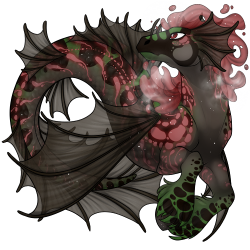 Wanted:
Bug Catcher's Buddy (sleepy)
Casual Cat C-Attire (recolorable)
Casual Cat C-Attire (orange)
Casual Cat C-Attire (vanilla)
Casual Cat Band (vanilla)
Casual Cat Clip (vanilla)
Elven Courter's Wings (withered, charming, bloom)
Unicorn Tail (strawberry)
Jackalope Mask (recolorable, dutch)
Royalbug Pet Wasp (Piercer, stinker, stabber)

Ribbit Companion (prism)
Ribbit Splashy Ducks (rainbow)
Nytekrie Tamers Companion (blood moon)
Nytekrie Dragon Mask
Ribbit Hood (rainbow)
Unicorn Wings (Rainbow)
Cozy Autumn Hat (Crisp Rainbow)
Autumn Fairy's Flower Chain (Rainbow)
Rainbow Circlet
Lunar Legionnaire's Guard
Lunar Legionnaire's Armor
Lunar Legionnaire's Cape
Lunar Legionnaire's Helm
Owl Tamer's Owlet (Barn, Snowy, Spectral)
Arctic Nomad's Scythe (Aurora)
Persephone's Fairies
Winter Veil
Dragon Stalker's Tail (Recolorable)
Ice Dragon (Spring Dew)
Ghostly Stag (Sprightly)
Demon Hunter Horns (color change)
Shadow Thief's Jeweled Mask
Vernal Wedding Veil
Ghostly Pirate Hat (color changeable)
Avenger's Ornate Hammer
Wrought Scythe (Shadow)
Staff Of Depths (Gloomy)
Ice Mage's Familiar (Peppermint Twist)
Ghostly Hellhound (Toxic)
Cicada Aviator's Companion (Ezzy, Luna)
Royalbug Pet Wasp (Stinker)
Oriental Lily Dragon (Blossom)
Oriental Rose Dragon (Beepers)
Pooka's Raven Wand (Natural)
Wild Heart Branch
Defender of Tears/Soul/Love/Hope
Bone Lord's Hatchling (Leeching)
Nightmare Lord's Netherhound (Tos, Shaz)
(Any) Ryori-On-a-leash
Nimbus Cub (Limey)
Kelpari Spriteling (Kelpi, Aurora)
Rainbow Cerberus Pup
Foo Puppy (Rainbow)
Rainbow Sphinx
Seductive demon horns (phasma flame, recolorable)
Arch wizard cuff (deathly/natural/transcendent)
Crazed druid's antlers (recolorable)
Butterfly bandit hood (recolorable)
Sun cultist's horns - long (recolorable)


You can also find me on:
Goatlings as Newt

http://www.goatlings.com/profile/u/15229


Subeta as MagiK

https://subeta.net/users/magik


Flight Rising as Narr

http://flightrising.com/main.php?p=lair&tab=userpage&id=77560



A few of my Choicest Boys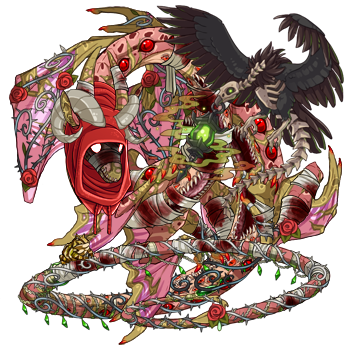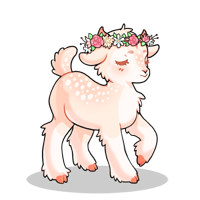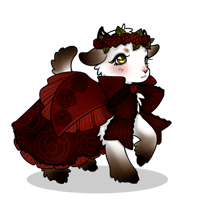 Pet Information
In order to help reduce Server Load, these stats have been temporarily disabled.
Exploration Information
Battle Record: 21,966-24 (99.89%)
Mission Record: 2,996-127 (95.93%)
Gold Earned: 20,033,160
Scales Earned: 49,635
Quests Completed: 19

Sylestia Completion: 12.05%

Dungeons Cleared: 0
Bosses Defeated: 36
Elites Defeated: 150
Superiors Defeated: 1,772

Mythical Items Found: 0
Legendary Items Found: 86
Epic Items Found: 380
Rare Items Found: 1,695