Overview
Stables
Hatchery
Inventory
Wardrobe
Referrals
Settings
Seasonal Festival
World Map
Generator
Breeding Grounds
Party
Task Log
Mission Log
Quest Log
Player Trades
Trade Broker
Currency Exchange
Eggling Auction
Pick A Door
Official Games
Un-Official Games
Jinxie's Jamboree
Festival Shop
Diamond Shop
Avatar Shop
Scale Shop
Inbox
Forums
Community Polls
November 21st, 2017

110 Online
6:18 AM
Advanced Search
Active Players on Sylestia
Category
Total
Yesterday
Players
9,278
1,081
Sylestia Pet Data
Category
Total
Yesterday
Pets
3,582,368
1,921
Generated
229,759
282
Captured
534,140
501
Bred
2,818,469
1,138
Statistics updated daily at midnight
Recent Announcements
Thread
Posted
Lupora Revamp Sketches Nov 15 Server Issues (Update) Nov 13 11/13 - Site Downtime Nov 12 11/12 - Site Downtime Nov 11 11/9 - Site Downtime Nov 8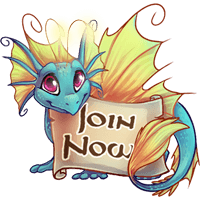 Welcome to Sylestia, a Free to Play Virtual Pet Browser Game
Sylestia offers a wide range of your favorite Virtual Pet Game features!

Create fully customizable Pets from over 20 different Species.

Capture, Generate, or Breed as many Pets as you like.

Create fully customizable Avatars from thousands of collectible items.

Explore the vast regions of Sylestia through an open world RPG system!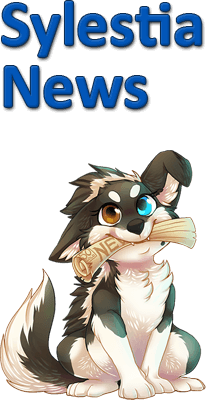 Fall Festival is Underway!
October 31st, 2017 at 5:07 PM
Happy Halloween! The Fall Festival is now underway and will remain available through Sunday, November 26th!

Many features from last year have returned, new and improved, as well as some additional brand new features including a brand new Exploration Zone, Umbra's Veil.

Take part in Sylesti Brewing, Trick or Treating, the Haunted House, Leaderboard Contests, Forum Games, and a brand new feature, the Festival Checklist!

Available goodies to collect include 3 brand new Restricted Trait Sets, dozens of new Themed Pets, over 150 new Avatar Items, new Titles, and so much more!

Be sure to take part before it's too late!
Fall Festival Overview
Fall Festival Diamond Sale
Fall Festival Pet Traits

Species Revamped: Lunemara
August 13th, 2017 at 10:32 PM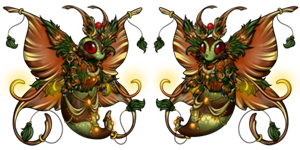 We have released the Lunemara Revamp! We made some slight changes to their original concept and completely overhauled the quality of artwork, level of detail, and selection of Traits. They now boast almost twice as many Traits and grew from a measly 377 layer files to over 4,000!

We will be posting a poll shortly for community feedback on which species to revamp next.
Lunemara Revamp Released
Lunemara Revamp Diamond Sale

Avatar Items: Lunemara Handler
August 13th, 2017 at 10:32 PM


In celebration of the Lunemara Revamp, we have released a Lunemara Handler Avatar Set. The Set comes with 3 different variations: Fairy, Moth, and Scarab. Each variation has its own Re-Colorable and Set Colored versions.

The Lunemara Handler Complete Set can be purchased from the Diamond Shop.
Lunemara Revamp Released
Lunemara Revamp Diamond Sale
Diamond Shop

(Final) MegaZone Update
July 6th, 2017 at 4:10 AM
We have posted a new, massive, and hopefully final MegaZone Update!

In the update, we discuss some more specific details on what exactly players can expect from the MegaZone, what newly has been completed, and how much is remaining.

The MegaZone is on the horizon and is the future of Sylestia's content for the next few years. You will definitely not want to skip this update!
(FInal) MegaZone Update
Examples of Sylestia Pets





Puffadore (Female)
Ny'vene (Male)
Aeridini (Female)
Griffi (Male)
Zolnixi (Female)
This Page loaded in 0.0021 seconds.
Terms of Service | Privacy Policy | Contact Us | Credits
© Copyright 2011-2017 Sylestia.
All names and logos associated with Sylestia are Trademarks of Sylestia.
All other trademarks are the property of their respective owners.
For questions, comments, or concerns please email at Support@Sylestia.com.