Hatchery Sale! All pets for sale (excluding themed) are 10 for each visible trait, and 5 for each carried. All males breed for 1 coin, 6 vis are bumped up to 10. Female starting breeding price is 10, 6 vis are bumped to 100.
https://www.sylestia.com/forums/?thread=74227&page=1#1
- Desgin Book
I got a Flight Rising account!
http://flightrising.com/main.php?p=lair&tab=userpage&id=433608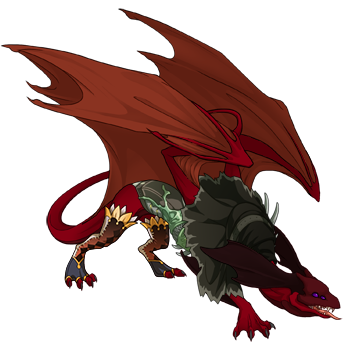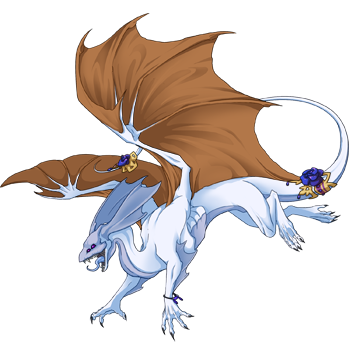 (Alagark and Zikel)
Avatar Goal:
MY CHILD:
Did you know?
There are currently only 22 6vis Female Camellia Lavinia Vulnyx in the entirety of Sylestia, and the lowest breeding price for them is 50,000 coins?
Fandoms I'm in and will happily discuss w/ you:
RWBY
Homestuck/Hiveswap (Don't ask about this one if you don't know it. Just. Just trust me on this.)
VLD
WOF (BLUE YOU BEAUTIFUL CHILD)
Warrior Cats
Amount of coins needed until next Stable Tab: 58,989
---
Time for some song lyrics, ready? HERE WE GO! ALL BY PHEMIEC TOO
A Confession - Terezi Pyrope Fansong
"You cause nothing but trouble wherever you burn
You're the sunlight in my open eyes, but I won't go blind today.
'Cause when liars lead minds with their wiles
And clever distractions, I see through them.
And I've got experience dealing with repeat offenders
They swing from my branches like unripened fruit, found wanting and weighed.
With all of the evidence laid out before I can almost taste
A confession
A confession
So if the court could stay quiet for only a second
I'm pleased to make my case and tell my story
But wait just a moment I'm passing a motion; I also am the judge and the jury.
You should worry.
You should worry.
Where are you leading us? All is malodorous evil
The reddest of herrings is wearing a working scent.
You ask if I'm serious, why am I acting so gleeful?
What do I want? Should you rather abscond or repent?
Abscond or repent?
Settle the score?
No lawyer needs a spider in their corner shredding documents for sport.
Now, deciding your fate is no simple matter
Because part of me knows that I would miss you.
But you're so complicated, I couldn't pin you down,
And now you're becoming an issue.
Little thief on the run, I'm a witch hunt of one
And the very first question I'll ask in your interrogation
Was all of it, everything, just one big game? And if so, was it luck of the throw, your misrepresentation?
And subsequent incrimination
Incrimination
While I was dreaming of a brand new way of seeing
From a fetus, a mother, but also a beast and a ghost.
You ask if I'm kidding, you're having a hard time believing
Am I villain or victim? Why can't I be neither, or both?
Neither or both? It's either/or
It's not multiple choice, you stupid girl
Why don't you break that magic eight ball, and give a coin a whirl?
Give a coin a whirl
Give into the law
Confess, you silly girl."
Leviathan, The Girl - Rose Lalonde Fansong
"What a vision of darkness, creeps in with desperate sharpness, lecherous grafting of knowledge to my young mortal subconscious
Words writ by breath of the ancients, wiser than even the pagans, or the wizened old men with wands and white beards that once were ensconced in my pages
Obfuscated by doom, and laden with arduous tasks are the pathways laid out for the lot of us
Mages and witches and princes and maids, pages with inches of space for mistakes
I am the beast, I am the light, I am the blighted being cursed with sight
I am the god who created a world, I am leviathan, the girl
I can do it on my own, but you're a hero after all, and we may think our sacrifice is just but pride comes right before the fall
The cascade of rain on my needles, a hand grasping tight to the bottle, of a woman with untapped potential, the ennui of too late and too little
Our failures have made, a bridge for success, if our game is half played, then who's played the rest of it?
Heroes we were in a universe doomed, soldiers in battles best left un-exhumed
I am the beast, I am the light, I am the blighted being cursed with sight
I am the god who created a world, I am leviathan, the girl. And-
I can do it on my own
We can do it on our own
Aut viam inveniam aut faciam
Aut viam inveniam aut faciam
I am Leviathan, the girl..."
I am an Island - Alpha Kids Fansong
"I am an island, no man is an island but me
I reach out my leaves, and skillfully touch them to sea
I ship out a boat made of hope on the waves and watch as it slips below
I am an island, an island that nobody knows
I am an island, no man is an island but I'm not a man
I was raised by an ocean of creatures and brands
I give what I can of, the fruits and flowers that bloom on my skin
But when loneliness knocks, she lets herself in
Islands don't sink, the water just rises around us
Just think, someone out there is watching the stars
But they're not the same as ours, some say they're already dead
And the light's only on in your head
I am an island, no man is an island but me,
I warm all my sands by the pyre of my family tree
I took to the tundra, I climb every mountain and fight every monster I can
To run from that long burning fire, my friend
I am an island, no man is an island but I'm not a man
And messages in bottles feel like battering rams
In my head, I'm a beacon, a pinprick of potential, birthed out of nothing but blue
And the light that I signal, it's shining for you
Islands of love, we just want somebody to touch us
Just 'cause we are distant doesn't mean we are lost
We are where we are, and whenever a visitor docks
And is stranded, it means we are not
You and I have something in common, I will try to share my island
You and I are sinking in tandem, miles apart in every direction
You and I are treading this current, both of us are doomed for certain
You and I are our own now, maybe we'll wash up on solid ground
You and I are Islands x4
Islands of fate, lately I feel the tides shifting
They're bringing us closer together to stay
The waters are rippling, a new world is taking its shape
And tonight, our Pangaea awaits"
---
Strange Chat Moments w/ Sabira:
Me: Also bring back my freaking book already
Sabira: oh oof, I forgot about your book
Sabira: I promise I'll bring it back Monday.
Me: better
Sabira: dude, you're kinda scary
Me: why thank you
Sabira: *casually pokes away with stick*
Me: Bishy Fishy *mothertruckin eats stick*
(I was opening a roleplay vvv)
Me: It has been done
Sabira: REEEEEEEEEEEEEEEEEEEEEEEEEEEEEEEEEEEEEEEEEEEEEEEE
Me: ........
Me: .......
Me: ......
Me: .....
Me: ....
Me: ...
Me: ..
Me: What
Sabira: RRRRRRRRRRRRRRRRRREEEEEEEEEEEEEEEEEEEEEEEEEEEEEEEEEEEEEEEEEEEEEEEEEEEEEEEEEEEEEEEEEEEEEEEEEEEEEEEEEEEEEEEEEEEEEEEEEEEEEEEEEEEEEEEEEEEEEEEEEEEEEEEEEEEEEEEEEEEEEEEEEEEEEEEEEEEEEEEEEEEEEEEEEEEEEEEEEEEEEEEEEEEEEEEEEEEEEEEEEEEEEEEEEEEEEEEEEEEEEEEEEEEEEEEEEEEEEEEEEEEEEEEEEEEEEEE
Sabira: *Death glares into getting stick* Give me the sick or I'll beat it out of you. *Grabs baseball bat*
Sabira: *Then grabs bible*
Me: I am the bible
Sabira: *beats bible with baseball bat then eats its pages*
Me: I was lying
Me: I'm still angry at vriska
Me: she can go die again
Me: with all of the irons
Me: within the fire
Me: DRINK APPLE JUICE IN THE NAME OF DAVE STRIDER(15:56)
Me: CALL VAMPIRES RANIBOW DRINKERS IN THE NAME OF KANYA MARYUM(15:56)
Me: WATCH BAD MOVIES IN THE NAME OF JOHN EGBERT(15:56)
Me: DRINK FAYGO IN THE NAME OF GAMZEE MAKARA(15:57)
Me: USE CROCHE NEEDLES AS WANDS IN THE NAME OF ROSE LALAONDE(15:57)
Me: DON'T UNDERAGE DRINK, EVEN IN THE NAME OF ROXY LALONDE(15:57)