Overview
Stables
Hatchery
Inventory
Wardrobe
Referrals
Settings
Seasonal Festival
World Map
Generator
Breeding Grounds
Party
Task Log
Mission Log
Quest Log
Player Trades
Trade Broker
Currency Exchange
Eggling Auction
Pick A Door
Official Games
Un-Official Games
Jinxie's Jamboree
Festival Shop
Diamond Shop
Avatar Shop
Scale Shop
Inbox
Forums
Community Polls
April 21st, 2019

111 Online
3:16 AM
Advanced Search

Active Players on Sylestia
Category
Total
Yesterday
Players
9,900
1,154
Sylestia Pet Data
Category
Total
Yesterday
Pets
4,820,204
1,834
Generated
333,629
64
Captured
728,673
213
Bred
3,757,902
1,557
Statistics updated daily at midnight
Recent Announcements
Thread
Posted
Spring Festival Overvi.. Apr 20 Ferrikki Orb Gene Upda.. Mar 29 Fortune Week Overview Mar 15 Week of Love Overview Feb 12 Site Downtime - 1/24 @.. Jan 23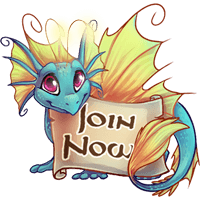 Pick a Door Game
There is not a Game Scheduled
How to Play: This is a fairly simple game. Each game consists of 5 Rounds, beginning with Round 1. Each player must choose one of the 4 available Doors. At the end of each Round, the prizes behind each Door will be revealed. Depending on the Door you chose, you will either Move On to the next Round and repeat the process, or you will win a Prize. For the last Round, all Doors will result in Prizes thus ending the game. If you do not reveal a Move On, you cannot open anymore Doors for the remainder of the game.

Your Goal: Your goal in this game is to Move On as many times as you can. Each Round, the Prizes become better and better. At Round 5, there are 4 Doors of Prizes and they are the best Prizes available.
Round 1
Round Starts: TBA
Round 2
Round Starts: TBA
Round 3
Round Starts: TBA
Round 4
Round Starts: TBA
Round 5
Round Starts: TBA
This Page loaded in 0.002 seconds.
Terms of Service | Privacy Policy | Contact Us | Credits
© Copyright 2011-2019 Sylestia.
All names and logos associated with Sylestia are Trademarks of Sylestia.
All other trademarks are the property of their respective owners.
For questions, comments, or concerns please email at Support@Sylestia.com.