Overview
Stables
Hatchery
Inventory
Wardrobe
Referrals
Settings
Seasonal Festival
World Map
Generator
Breeding Grounds
Nurturing Grounds
Party
Task Log
Mission Log
Quest Log
Player Trades
Trade Broker
Currency Exchange
Eggling Auction
Pick A Door
Official Games
Un-Official Games
Jinxie's Jamboree
Festival Shop
Diamond Shop
Avatar Shop
Scale Shop
Inbox
Forums
Community Polls
Advanced Search
January 18th, 2022

141 Online
10:57 AM
Advanced Search




Active Players on Sylestia
Category
Total
Yesterday
Players
3,470
672
Sylestia Pet Data
Category
Total
Yesterday
Pets
6,830,610
2,755
Generated
525,968
212
Captured
1,034,565
245
Bred
5,270,077
2,298
Statistics updated daily at midnight
Recent Announcements
Thread
Posted
2022 Official Changelo.. Jan 3 Winter Festival Pet Tr.. Dec 23 Winter Festival Overvi.. Dec 18 Sylestia's 9th Ann.. Dec 17 Site Downtime - 12/6 @.. Dec 6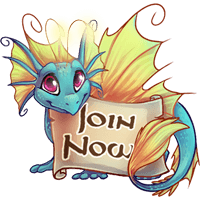 Forum Index > Official Games and Contests > 2021 Summer Festival - Lost Pets
Page 8
1, 2, 3, 4, 5, 6, 7, 8, 9, 10
Go to Page:
Author
Thread Post
EtnaEruvandi
Level 75
Fabled Ice Carver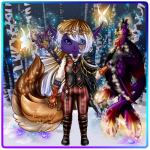 Joined: 1/25/2013
Threads: 16
Posts: 1,492
Posted: 8/19/2021 at 6:08 AM
Post #71
Galaxia
Ashera
Osharus
Edited By EtnaEruvandi on 8/19/2021 at 7:00 AM.
Cerberus
Level 73
Trickster
Joined: 7/12/2013
Threads: 167
Posts: 2,864
Posted: 8/19/2021 at 5:29 PM
Post #72
Galaxia




Ashera




Osharus




i dont know how to resize :(
Drakonis
Level 75
The Kind-Hearted
Joined: 9/18/2020
Threads: 18
Posts: 370
Posted: 8/20/2021 at 2:40 AM
Post #73
Galaxia



Ashera



Osharus

Mondschatten
Level 73
Spooky Shopper
Joined: 6/28/2018
Threads: 5
Posts: 295
Posted: 8/21/2021 at 9:56 PM
Post #74
Galaxia
Ashera
Osharus
Edited By Mondschatten on 8/22/2021 at 12:11 AM.
GoldGryphon
Level 75
Guardian of the Realm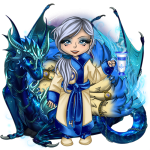 Joined: 1/28/2014
Threads: 73
Posts: 4,207
Posted: 8/26/2021 at 10:02 AM
Post #75
Galaxia
Galaxia was lost while flying on a beautifully clear moonlit night. She seems part of the sky when she flies at night! Hence the problem, she blends in with the sky and I had a difficult time finding her! That is why it was best to search for her during the day!



Ashera
Ashera wandered away while enjoying a beautiful summer meadow. Her owners searched the meadow, but could not find her! After a week of searching the meadows and forests, I finally found her contently resting under a willow tree!



Osharus
Osharus was lost in a deep quiet pool, which his owner visited while hiking in Umbra Forest. He was difficult to find as he used the river and ponds. I swim well, but not as well as Osharus! I finally cornered him in a small pond with only one inlet.

Edited By GoldGryphon on 8/26/2021 at 10:41 AM.
Meltingstars
Level 75
The Perfectionist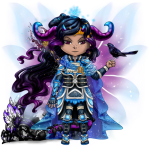 Joined: 6/3/2021
Threads: 1
Posts: 50
Posted: 8/27/2021 at 1:15 AM
Post #76
Galaxia



Ashera



Osharus

Weaver
Level 75
The Tactician
Joined: 6/5/2018
Threads: 15
Posts: 433
Posted: 9/2/2021 at 6:46 PM
Post #77
Galaxia



Ashera



Osharus

Aerimistress
Level 75
Guardian
Joined: 10/12/2018
Threads: 85
Posts: 2,666
Posted: 9/2/2021 at 7:20 PM
Post #78
Galaxia: color used for C1



Ashera: color used for G2, G3 and M1



Osharus: color used for G1 and A2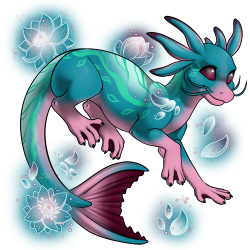 Beammeupscotty
Level 60
Joined: 6/28/2021
Threads: 2
Posts: 23
Posted: 9/4/2021 at 11:31 PM
Post #79
Galaxia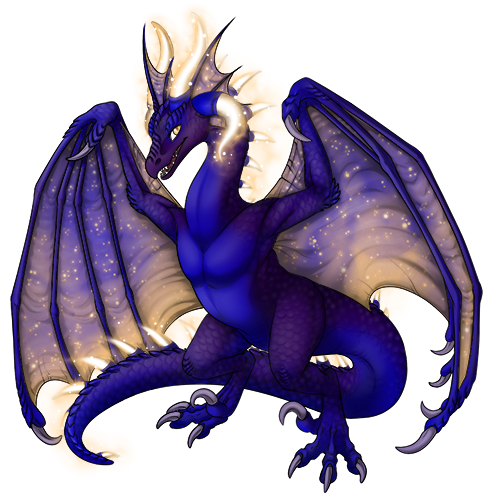 Ashera



Osharus

Kalores
Level 75
Crystalline Cleaver
Joined: 8/11/2013
Threads: 105
Posts: 3,369
Posted: 9/5/2021 at 11:40 AM
Post #80
Here are my entries:

Galaxia:





Ashera:






Osharus:

Go to Page:
1, 2, 3, 4, 5, 6, 7, 8, 9, 10
Go to Top
This Page loaded in 0.044 seconds.
Terms of Service | Privacy Policy | Contact Us | Credits | Job Opportunities
© Copyright 2011-2022 Sylestia Games LLC.
All names and logos associated with Sylestia are Trademarks of Sylestia Games LLC.
All other trademarks are the property of their respective owners.
For questions, comments, or concerns please email at Support@Sylestia.com.