Overview
Stables
Hatchery
Inventory
Wardrobe
Referrals
Settings
Seasonal Festival
World Map
Generator
Breeding Grounds
Nurturing Grounds
Party
Task Log
Mission Log
Quest Log
Player Trades
Trade Broker
Currency Exchange
Eggling Auction
Pick A Door
Official Games
Un-Official Games
Jinxie's Jamboree
Festival Shop
Diamond Shop
Avatar Shop
Scale Shop
Inbox
Forums
Community Polls
Advanced Search
January 18th, 2022

140 Online
10:47 AM
Advanced Search




Active Players on Sylestia
Category
Total
Yesterday
Players
3,470
672
Sylestia Pet Data
Category
Total
Yesterday
Pets
6,830,610
2,755
Generated
525,968
212
Captured
1,034,565
245
Bred
5,270,077
2,298
Statistics updated daily at midnight
Recent Announcements
Thread
Posted
2022 Official Changelo.. Jan 3 Winter Festival Pet Tr.. Dec 23 Winter Festival Overvi.. Dec 18 Sylestia's 9th Ann.. Dec 17 Site Downtime - 12/6 @.. Dec 6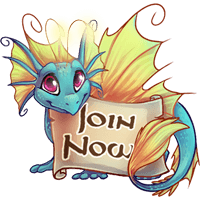 Forum Index > Official Games and Contests > 2021 Summer Festival - Lost Pets
Page 2
1, 2, 3, 4, 5, 6, 7, 8, 9, 10
Go to Page:
Author
Thread Post
Hershey
Level 73
The Sweet Tooth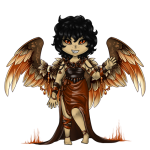 Joined: 2/13/2016
Threads: 44
Posts: 5,093
Posted: 8/6/2021 at 11:05 PM
Post #11
I stumbled across these three pets

Galaxia:

Ashera:
Osharus:
Lavestaowlnes
Level 64
The Sweet Tooth
Joined: 7/2/2021
Threads: 0
Posts: 2
Posted: 8/6/2021 at 11:06 PM
Post #12
Galaxia (070C3B = C2&C3)




Ashera (AB1B1A = EC&C3)



Osharus (22CBA2 = C1)



Edit: Just making the sprites a touch larger.
Edited By Lavestaowlnes on 8/6/2021 at 11:08 PM.
Draikeira
Level 75
High Priest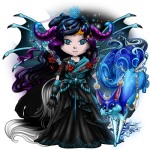 Joined: 7/21/2016
Threads: 2
Posts: 7
Posted: 8/6/2021 at 11:35 PM
Post #13


(This is my first time posting an image so it may or may not work forgive me if it's a click here link meant to show you the image upfront!)

Hello! I believe this is Galaxia! If this is not well that's ok I've been wrong before! Just hoping to help a poor Sylesti owner get their Sylesti back! If this happened to any of my Sylestis you'd be certain I'd be out looking for a fight to get it back! They are like family to me after all! If anyone needs anything feel free to ask!
Edited By Draikeira on 8/6/2021 at 11:36 PM.
Venomil
Level 70
Trickster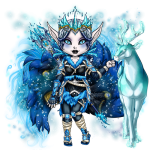 Joined: 8/8/2019
Threads: 9
Posts: 87
Posted: 8/7/2021 at 12:20 AM
Post #14
Galaxia



Ashera



Osharus

Cornbeansoup
Level 66
Stocking Stuffer
Joined: 1/17/2016
Threads: 31
Posts: 372
Posted: 8/7/2021 at 12:24 AM
Post #15
I believe these may be the lost pets! Could be wrong I will gladly go another journey to find these sylestis owners if I am mistaken. :)

Galaxia was surely a challenge! I spent all day looking for her! I finally found her dancing with the stars during my midnight stroll on the beach.



Next we have Ashera! I found her stealing apples from a sylestians picnic basket! I guess you could say I caught her red handed!



Lastly, we have Osharus. I found him sleeping with the fishes in a tide pool full of crabs and sculpins! I dont think hes very happy I woke him from his nap.

Telemexa
Level 73
Joined: 3/12/2018
Threads: 9
Posts: 153
Posted: 8/7/2021 at 12:45 AM
Post #16
Galaxia
Ashera
Osharus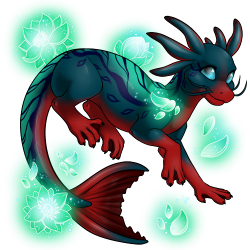 Toby
Level 72
The Tender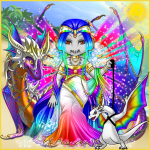 Joined: 2/16/2017
Threads: 49
Posts: 3,829
Posted: 8/7/2021 at 12:56 AM
Post #17
Hello, Seeker Catriona. I believe I have found the stolen pets.

Galaxia
Late into dusk, I found this individual on my nightly walk, they were calmly sitting gazing at the stars while a crook was switching between trying to push them to move and offering them seashells as an incentive. It seemed they no longer wanted to follow him.




Ashera
This lady was grazing nearby a couple of cowering kidnapers. She had seemingly shown them not to mess with her.




Osharus
I found this young lad in the morning, splashing around on the coastline. Strangely he was all alone, no thieves in sight.




(Edited size and alignment)
Edited By Toby on 8/7/2021 at 4:28 AM.
Kingelapids
Level 67
Knight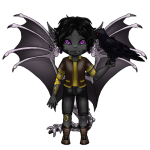 Joined: 5/24/2021
Threads: 6
Posts: 59
Posted: 8/7/2021 at 1:30 AM
Post #18
Galaxia?
I found this lady on the ocean. Yes. On the ocean. She mistook the reflection as the sky is my guess.


Ashera?
She was grazing along the grass a bit in-ward from the beach. If she had wondered any further, I might've never seen her.


Osharus?
Now this Lad was a challenge. I saw him messing about in the waves and had to swim out to get him. Do you know how hard it is to catch a water dweller in their home environment?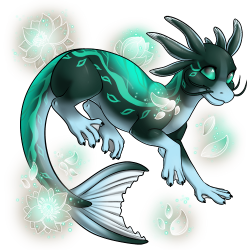 (I realized I used the same words as the person above me. This was not intentional.)
Edited By Albinokingcobra on 8/7/2021 at 1:37 AM.
EvilNapkin
Level 75
Sylestiologist
Joined: 12/16/2020
Threads: 18
Posts: 151
Posted: 8/7/2021 at 7:34 AM
Post #19
Galaxia
Ashera
Osharus
Edited By Faeroth on 8/7/2021 at 8:01 AM.
GhostPirate
Level 70
Trickster
Joined: 4/24/2017
Threads: 61
Posts: 2,596
Posted: 8/7/2021 at 8:48 AM
Post #20
Galaxia
Ashera
Osharus
Go to Page:
1, 2, 3, 4, 5, 6, 7, 8, 9, 10
Go to Top
This Page loaded in 0.044 seconds.
Terms of Service | Privacy Policy | Contact Us | Credits | Job Opportunities
© Copyright 2011-2022 Sylestia Games LLC.
All names and logos associated with Sylestia are Trademarks of Sylestia Games LLC.
All other trademarks are the property of their respective owners.
For questions, comments, or concerns please email at Support@Sylestia.com.