Overview
Stables
Hatchery
Inventory
Wardrobe
Referrals
Settings
Seasonal Festival
World Map
Generator
Breeding Grounds
Nurturing Grounds
Party
Task Log
Mission Log
Quest Log
Themed Pet Codex
Player Trades
Trade Broker
Currency Exchange
Eggling Auction
Pick A Door
Official Games
Un-Official Games
Jinxie's Jamboree
Festival Shop
Diamond Shop
Avatar Shop
Scale Shop
Inbox
Forums
Community Polls
Advanced Search
August 10th, 2022

123 Online
3:26 PM
Advanced Search




Active Players on Sylestia
Category
Total
Yesterday
Players
3,449
478
Sylestia Pet Data
Category
Total
Yesterday
Pets
7,229,177
2,797
Generated
551,950
35
Captured
1,074,101
68
Bred
5,603,112
2,694
Statistics updated daily at midnight
Recent Announcements
Thread
Posted
Patriotic Event Pet Tr.. Jul 1 Patriotic Event Overvi.. Jul 1 Change to Pet Public S.. Jun 8 Spring Festival Pet Tr.. May 14 Spring Festival Overvi.. May 14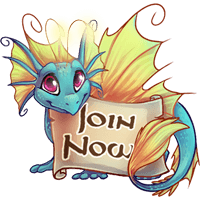 Forum Index > News and Announcements > Patriotic Event Traits
Page 4
1, 2, 3, 4
Go to Page:
Author
Thread Post
Krinadon
Level 75
Guardian of the Realm
Site Administrator
Joined: 12/17/2012
Threads: 965
Posts: 13,638
Posted: 7/13/2021 at 1:24 PM
Post #31
Link: https://www.sylestia.com/forums/?thread=98856&page=3#30
Author: Xavion
Time Posted: 7/12/2021 at 3:41 PM
*grumbles and tries to turn Aeri back into the item egg to reroll* Got all excited it was finally a 20% chance fabled pet too, thinking I finally got something really worth the effort, only to get the brutal disappointment of "haha, no special trait for you! It's just a normal, run of the mill BF Aeri! >:P "

I get that it can't be helped at this point but jeeze... slap to the face. :/


I will see what I can do whenever the Traits are ready to be put in. But at this point, I don't even know how many total Traits there will be nor what slots. I literally can't do anything at all with them or the Aeridini pets. But I absolutely do understand your frustration and I wish I had more options at this point in time.
Agent15
Level 65
The Kind-Hearted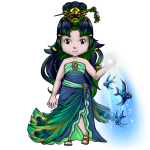 Joined: 9/19/2019
Threads: 217
Posts: 550
Posted: 7/29/2021 at 6:58 PM
Post #32
Question: are the nyphs getting any? Im just curious as I didnt see them on the list, do did they already and Ive been missing it for all this time?...
Krinadon
Level 75
Guardian of the Realm
Site Administrator
Joined: 12/17/2012
Threads: 965
Posts: 13,638
Posted: 7/29/2021 at 9:09 PM
Post #33
Link: https://www.sylestia.com/forums/?thread=98856&page=4#32
Author: Agent15
Time Posted: 7/29/2021 at 6:58 PM
Question: are the nyphs getting any? Im just curious as I didnt see them on the list, do did they already and Ive been missing it for all this time?...


Assuming you mean Nephini, their Restricted Wild Traits are the Elven Traits.
Go to Page:
1, 2, 3, 4
Go to Top
This Page loaded in 0.027 seconds.
Terms of Service | Privacy Policy | Contact Us | Credits | Job Opportunities
© Copyright 2011-2022 Sylestia Games LLC.
All names and logos associated with Sylestia are Trademarks of Sylestia Games LLC.
All other trademarks are the property of their respective owners.
For questions, comments, or concerns please email at Support@Sylestia.com.