Overview
Stables
Hatchery
Inventory
Wardrobe
Referrals
Settings
Seasonal Festival
World Map
Generator
Breeding Grounds
Nurturing Grounds
Party
Task Log
Mission Log
Quest Log
Player Trades
Trade Broker
Currency Exchange
Eggling Auction
Pick A Door
Official Games
Un-Official Games
Jinxie's Jamboree
Festival Shop
Diamond Shop
Avatar Shop
Scale Shop
Inbox
Forums
Community Polls
Advanced Search
June 16th, 2021

137 Online
12:30 PM
Advanced Search



Active Players on Sylestia
Category
Total
Yesterday
Players
3,808
600
Sylestia Pet Data
Category
Total
Yesterday
Pets
6,409,349
1,812
Generated
479,936
305
Captured
984,473
106
Bred
4,944,940
1,401
Statistics updated daily at midnight
Recent Announcements
Thread
Posted
More Sylestia Merchand.. May 31 Nytekrie Themed Change.. May 30 Memorial Day Weekend S.. May 27 Advanced Search Update May 25 Official Sylestia Twit.. May 16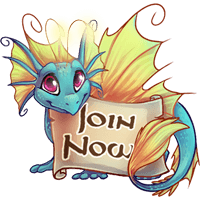 Forum Index > Q&A (Newbie Friendly) > Is there a market for non-regen'd th...
Page 1
Author
Thread Post
Inkling
Level 47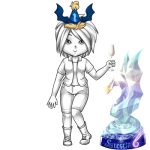 Joined: 1/17/2013
Threads: 5
Posts: 16
Posted: 6/10/2021 at 11:25 PM
Post #1
As the title states; does anyone know if there's a specific market for regen-possible pets that have not been regen'd/updated to new colors/etc?
I've got a couple oldies-but-goodies on me due to a long hiatus and am wondering if I unintentionally saddled me up a goldmine. I made that mistake on Wajas once already when they went through an asset revamp with manual refreshes omfg
Turns out some folks really want that archive/retro art, y'know? (I mean heck, me too sometimes.)

Edit: Oh and regen-able non-themed pets too, of course.
Edited By Inkling on 6/10/2021 at 11:29 PM.
Kaitt
Level 70
Trickster
Joined: 4/16/2018
Threads: 128
Posts: 2,779
Posted: 6/11/2021 at 6:01 AM
Post #2
do you mean pets that can be regenned? your title and first post say different things. selling regen themed is a pretty good market depending on the theme
Cian
Level 70
Omniscient Gardener
Joined: 6/15/2014
Threads: 124
Posts: 14,905
Posted: 6/11/2021 at 11:42 AM
Post #3
so the short answer is both yes but it depend of the speacie, number of tp and pet themself.

pets who have keept the original colors are usualy called collector edition and some may be more liked then the new vertions for some players.

for regen in general, they can sometime be a good substitution to essences for designing stand alone pets or breeding pair. For themmed regen they can be pricy at time especialy for old themmes who dont have alot of public breeding avalability or themmes who were lost to the ages ( those are mainly pretag and wild pets from those are generaly expencive eather way)
Inkling
Level 47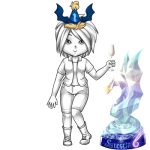 Joined: 1/17/2013
Threads: 5
Posts: 16
Posted: 6/11/2021 at 12:12 PM
Post #4
Thank you so much! I had a hunch but you never know, y'know? Like, maybe there were even some caveats I wasn't aware of and should know beforehand. I suppose I'll be putting a couple of these babes up for offer then!
Cian
Level 70
Omniscient Gardener
Joined: 6/15/2014
Threads: 124
Posts: 14,905
Posted: 6/11/2021 at 12:22 PM
Post #5
no problem, i alwais recomand to check if there are similar enough pets ( same themme, other regen ...) already avalable in the advenced search just to be sure not to accidentaly underprice somthing. ^-^
Go to Top
This Page loaded in 0.008 seconds.
Terms of Service | Privacy Policy | Contact Us | Credits | Job Opportunities
© Copyright 2011-2021 Sylestia Games LLC.
All names and logos associated with Sylestia are Trademarks of Sylestia Games LLC.
All other trademarks are the property of their respective owners.
For questions, comments, or concerns please email at Support@Sylestia.com.