Overview
Stables
Hatchery
Inventory
Wardrobe
Referrals
Settings
Seasonal Festival
World Map
Generator
Breeding Grounds
Nurturing Grounds
Party
Task Log
Mission Log
Quest Log
Player Trades
Trade Broker
Currency Exchange
Eggling Auction
Pick A Door
Official Games
Un-Official Games
Jinxie's Jamboree
Festival Shop
Diamond Shop
Avatar Shop
Scale Shop
Inbox
Forums
Community Polls
Advanced Search
June 16th, 2021

133 Online
12:07 PM
Advanced Search



Active Players on Sylestia
Category
Total
Yesterday
Players
3,808
600
Sylestia Pet Data
Category
Total
Yesterday
Pets
6,409,349
1,812
Generated
479,936
305
Captured
984,473
106
Bred
4,944,940
1,401
Statistics updated daily at midnight
Recent Announcements
Thread
Posted
More Sylestia Merchand.. May 31 Nytekrie Themed Change.. May 30 Memorial Day Weekend S.. May 27 Advanced Search Update May 25 Official Sylestia Twit.. May 16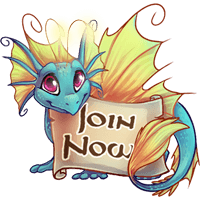 Forum Index > News and Announcements > Memorial Day Weekend Sale
Page 1
Author
Thread Post
Krinadon
Level 70
Guardian of the Realm
Site Administrator
Joined: 12/17/2012
Threads: 877
Posts: 12,780
Posted: 5/27/2021 at 7:08 PM
Post #1
In celebration of the upcoming Memorial Day weekend, we will be having both a Diamond Sale and a Double XP Event from Friday through Monday!

Additionally, we will be having a Pick a Door Series with 9 individual Games during the same time frame.

Lastly, don't forget that Round 2 of the Leaderboard Contests ends after Sunday, 5/30!

We hope that everyone has a happy and safe weekend.






Diamond Sale and Double XP Event
https://www.sylestia.com/shops/diamondshop/

Start Time: Friday, May 28th at 12:00 AM
End Time: Monday, May 31st at 11:59 PM

During this time, all battles will award Double Experience!


Stable Purchase: 400

(20% Discount)
Diamonds: Receive 20% Extra Base

Per Purchase!

[Exceptional Genetic Test Kit]: 1,000

(33% Discount)
[Exceptional Genetic Scanner]: 1,000

(33% Discount)
[Exceptional Infertility Kit]: 1,000

(33% Discount)
[Masterful Snare Trap]: 300

(40% Discount)

[Perfume of Themed Attraction]: 100

(Limited Item - 33% Discount)
[Philter of Trait Disruption (Themed)]: 200

(33% Discount)
[Philter of Expedient Learning]: 200

(33% Discount)
[Greater Genetic Mutator]: 160

(20% Discount)
[Greater Pet Dye]: 120

(20% Discount)
[Perfume of Themed Attraction (Lost Grove)]: 80

(20% Discount)
[Philter of Infertility]: 80

(20% Discount)
[Magical Pie]: 80

(20% Discount)
[Philter of Gender Swapping]: 80

(20% Discount)
[Prismatic Philter]: 60

(25% Discount)
Go to Top
This Page loaded in 0.010 seconds.
Terms of Service | Privacy Policy | Contact Us | Credits | Job Opportunities
© Copyright 2011-2021 Sylestia Games LLC.
All names and logos associated with Sylestia are Trademarks of Sylestia Games LLC.
All other trademarks are the property of their respective owners.
For questions, comments, or concerns please email at Support@Sylestia.com.