Overview
Stables
Hatchery
Inventory
Wardrobe
Referrals
Settings
Seasonal Festival
World Map
Generator
Breeding Grounds
Nurturing Grounds
Party
Task Log
Mission Log
Quest Log
Player Trades
Trade Broker
Currency Exchange
Eggling Auction
Pick A Door
Official Games
Un-Official Games
Jinxie's Jamboree
Festival Shop
Diamond Shop
Avatar Shop
Scale Shop
Inbox
Forums
Community Polls
Advanced Search
June 16th, 2021

147 Online
11:05 AM
Advanced Search



Active Players on Sylestia
Category
Total
Yesterday
Players
3,808
600
Sylestia Pet Data
Category
Total
Yesterday
Pets
6,409,349
1,812
Generated
479,936
305
Captured
984,473
106
Bred
4,944,940
1,401
Statistics updated daily at midnight
Recent Announcements
Thread
Posted
More Sylestia Merchand.. May 31 Nytekrie Themed Change.. May 30 Memorial Day Weekend S.. May 27 Advanced Search Update May 25 Official Sylestia Twit.. May 16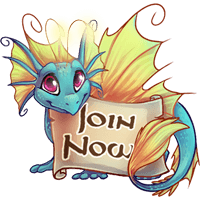 Forum Index > News and Announcements > Advanced Search Update
Page 2
1, 2
Go to Page:
Author
Thread Post
Copeh
Level 70
Trickster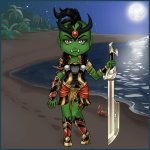 Joined: 8/18/2013
Threads: 38
Posts: 629
Posted: 5/26/2021 at 6:59 AM
Post #11
xD This threw me for a loop the first time I tried to search for stuff with the new update. Very nice though! I like searching according to pets most recently put up for sale. Is it in any way feasible in the future to somehow show how long certain pets have been up for sale? Such data would prove valuable in pricing some rarer themes.

Edit: Upon looking more at the ordering feature, I'm unsure it's 100% working unless I'm seriously missing something. I tested it by searching for kelpari for sale. For "Order By:" I selected the "Time Listed (For Sale)" option in "Descending" order. While keeping these settings the same, I searched for both themed-only kelpari, and any kelpari. For the themed-only search, the sylestis for sale are listed according to ID number. For the "any" search, the sylestis for sale aren't strictly listed according to ID number, which makes me think this is the one actually sorting according to time listed for sale.

I took a couple screenshots to display what I'm seeing:
(when searching for any kelpari)



(when searching for only themed kelpari)

Edited By Copeh on 5/26/2021 at 7:22 AM.
Krinadon
Level 70
Guardian of the Realm
Site Administrator
Joined: 12/17/2012
Threads: 877
Posts: 12,780
Posted: 5/26/2021 at 5:41 PM
Post #12
Link: https://www.sylestia.com/forums/?thread=98293&page=2#11
Author: Copeh
Time Posted: 5/26/2021 at 6:59 AM
xD This threw me for a loop the first time I tried to search for stuff with the new update. Very nice though! I like searching according to pets most recently put up for sale. Is it in any way feasible in the future to somehow show how long certain pets have been up for sale? Such data would prove valuable in pricing some rarer themes.

Edit: Upon looking more at the ordering feature, I'm unsure it's 100% working unless I'm seriously missing something. I tested it by searching for kelpari for sale. For "Order By:" I selected the "Time Listed (For Sale)" option in "Descending" order. While keeping these settings the same, I searched for both themed-only kelpari, and any kelpari. For the themed-only search, the sylestis for sale are listed according to ID number. For the "any" search, the sylestis for sale aren't strictly listed according to ID number, which makes me think this is the one actually sorting according to time listed for sale.

I took a couple screenshots to display what I'm seeing:
(when searching for any kelpari)



(when searching for only themed kelpari)



Should be fixed! It was mix and matching two search options and I forgot to update the ordering on the alternative method. However, after running a few tests, the alternative method isn't really needed anymore so I just removed it.
Lapo
Level 65
The Perfectionist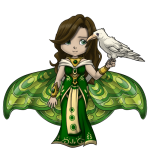 Joined: 2/11/2020
Threads: 84
Posts: 4,032
Posted: 5/27/2021 at 2:17 PM
Post #13
Nice, thanks Krin! =)
Go to Page:
1, 2
Go to Top
This Page loaded in 0.007 seconds.
Terms of Service | Privacy Policy | Contact Us | Credits | Job Opportunities
© Copyright 2011-2021 Sylestia Games LLC.
All names and logos associated with Sylestia are Trademarks of Sylestia Games LLC.
All other trademarks are the property of their respective owners.
For questions, comments, or concerns please email at Support@Sylestia.com.