Overview
Stables
Hatchery
Inventory
Wardrobe
Referrals
Settings
Seasonal Festival
World Map
Generator
Breeding Grounds
Nurturing Grounds
Party
Task Log
Mission Log
Quest Log
Player Trades
Trade Broker
Currency Exchange
Eggling Auction
Pick A Door
Official Games
Un-Official Games
Jinxie's Jamboree
Festival Shop
Diamond Shop
Avatar Shop
Scale Shop
Inbox
Forums
Community Polls
Advanced Search
June 16th, 2021

138 Online
12:13 PM
Advanced Search



Active Players on Sylestia
Category
Total
Yesterday
Players
3,808
600
Sylestia Pet Data
Category
Total
Yesterday
Pets
6,409,349
1,812
Generated
479,936
305
Captured
984,473
106
Bred
4,944,940
1,401
Statistics updated daily at midnight
Recent Announcements
Thread
Posted
More Sylestia Merchand.. May 31 Nytekrie Themed Change.. May 30 Memorial Day Weekend S.. May 27 Advanced Search Update May 25 Official Sylestia Twit.. May 16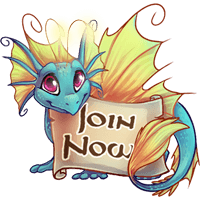 Forum Index > Suggestion Box > Mass sale button
Page 1
Author
Thread Post
Itgoeslikethis
Level 54
The Tender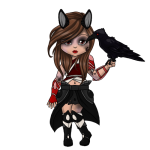 Joined: 4/23/2021
Threads: 8
Posts: 48
Posted: 5/17/2021 at 5:59 PM
Post #1
You need to make a button to sell many sylesties at once. So if they all would have the same price it would be easier. You should also have a mass release button. and make it easier to get gold in the early game. I had to have a friends give me 25,000 gold so that I would not loose a ton of pets at level 20 something. I love this game but please make it better.
Kitten404
Level 70
High Priest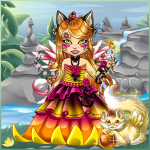 Joined: 10/14/2017
Threads: 128
Posts: 80,023
Posted: 5/17/2021 at 6:36 PM
Post #2
* It would have to be like mass move else there would be a high risk of selling pets.

* Same as selling. Needs selection.

* This is already discussed in another thread.

* Why would you need 25000..? Gold is not required for any part of the game, there are no paywalls to progression.



None of these things are needed. Just keep leveling up, you'll get enough gold. And neither mass selling nor releasing is necessary.
Jemadar
Level 70
Guardian of the Realm
Joined: 5/2/2019
Threads: 22
Posts: 581
Posted: 5/17/2021 at 10:24 PM
Post #3
It is possible that they needed to buy a new stable tab. If they had a lot of pets in their hatchery that were approaching adulthood, they would have been released if there were no space in the current stable tabs.

That said, I could see the use of this, I just sort of worry about mistakes happening.

Accidentally setting up a pet for too low can be irritating and annoying if the pet gets bought immediately, but accidentally setting up 10 pets for too low can be worse if they are bought quickly. (or if you don't notice that you have a pet that shouldn't be there in the 'mass pet selling' area)
Eainai
Level 70
The Kind-Hearted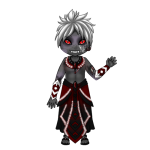 Joined: 6/26/2018
Threads: 8
Posts: 237
Posted: 5/23/2021 at 9:27 AM
Post #4
I agree with the mass release and mass selling. When you have a lot of projects running at once, or just one large project, you have to release all of the unneeded pets later on. The last time I had to do a mass release it took me over two hours on my laggy computer. Same with mass selling. I used to have a lot of 6-vis nixis I was going to sell at a fixedprice of 5k per nixi. Since all 5 of my tabs were almost exclusively filled with 6-vis, it took me FOUR. WHOLE. HOURS. to set them all up. Mass sell & mass release would both be awesome
Leah9531
Level 39
The Tender
Joined: 2/10/2021
Threads: 44
Posts: 330
Posted: 6/11/2021 at 12:11 PM
Post #5
I was thinking about this idea for so long and i really need it right now. So Support
Go to Top
This Page loaded in 0.010 seconds.
Terms of Service | Privacy Policy | Contact Us | Credits | Job Opportunities
© Copyright 2011-2021 Sylestia Games LLC.
All names and logos associated with Sylestia are Trademarks of Sylestia Games LLC.
All other trademarks are the property of their respective owners.
For questions, comments, or concerns please email at Support@Sylestia.com.