Overview
Stables
Hatchery
Inventory
Wardrobe
Referrals
Settings
Seasonal Festival
World Map
Generator
Breeding Grounds
Nurturing Grounds
Party
Task Log
Mission Log
Quest Log
Player Trades
Trade Broker
Currency Exchange
Eggling Auction
Pick A Door
Official Games
Un-Official Games
Jinxie's Jamboree
Festival Shop
Diamond Shop
Avatar Shop
Scale Shop
Inbox
Forums
Community Polls
Advanced Search
October 27th, 2021

99 Online
10:38 AM
Advanced Search




Active Players on Sylestia
Category
Total
Yesterday
Players
3,224
561
Sylestia Pet Data
Category
Total
Yesterday
Pets
6,642,433
1,345
Generated
500,932
13
Captured
1,005,643
93
Bred
5,135,858
1,239
Statistics updated daily at midnight
Recent Announcements
Thread
Posted
Lost Grove Ancient Tem.. Oct 22 Lost Grove Diamond Sal.. Oct 9 Lost Grove Update Sep 26 IP Safeguard Changes Sep 23 Lost Grove Training Gr.. Sep 22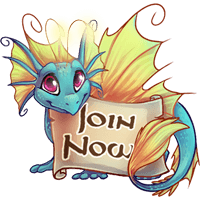 Forum Index > Official Games and Contests > 2021 Spring Festival - Create a 3-Vis Sp...
Page 4
1, 2, 3, 4, 5... 10, 11, 12
Go to Page:
Author
Thread Post
Dragondream
Level 75
Knight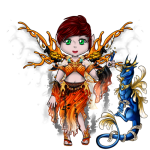 Joined: 9/28/2013
Threads: 9
Posts: 134
Posted: 5/12/2021 at 11:38 AM
Post #31
Lakeside Poppy Kelpari

Last year we had a super bloom of California poppies all over the state and it was amazing! One of my favorite pictures was a full hillside of poppies growing around one of our local lakes! This boy has the base color of our wonderful California poppies and then accent colors of the deeper blue lake, and spring sunshine! <3


Mysticfoxwolf
Level 39
Fancy Pants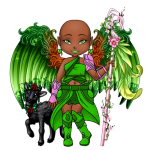 Joined: 3/2/2021
Threads: 22
Posts: 373
Posted: 5/12/2021 at 11:44 AM
Post #32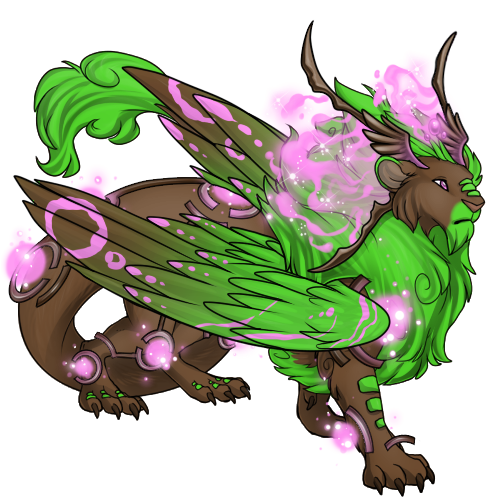 Inspired by my crab apple tree in my yard when it's blooming. Can't show a picture though, the flowers already gone for the year.

I chose a Lighra because besides it great traits to describe my tree, it also has a bushy mane when male, which fits perfectly for the leaves.
Chrome
Level 68
The Kind-Hearted
Joined: 8/17/2015
Threads: 26
Posts: 429
Posted: 5/12/2021 at 11:46 AM
Post #33
Dragonflies!
These zooming flyers come in time for spring and stay well into the seasons. They're very pretty too!


Tigress
Level 75
Trickster
Joined: 5/17/2015
Threads: 327
Posts: 9,014
Posted: 5/12/2021 at 11:55 AM
Post #34
Inspired by my Sweet Lavender theme entry :)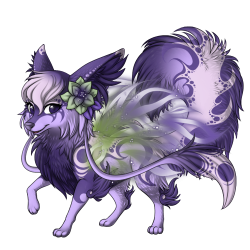 K1tten
Level 75
Brosilla's Minion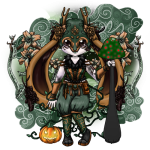 Joined: 12/18/2016
Threads: 0
Posts: 47
Posted: 5/12/2021 at 11:58 AM
Post #35
Spring Mother Cat and her Kittens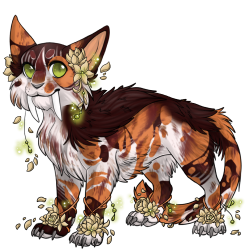 Inspiration: My inspiration comes from my personal experience from this year and Spring in particular. A few months ago I took in a stray calico I had formed a bond with and had been taking care of. She ended up having three kittens: she was pregnant when we brought her in, so my spring so far has been filled with helping Kali and her kittens. The design I made is based around the colors of Miss Kali and her kittens.
Latif
Level 70
Wondrous Witch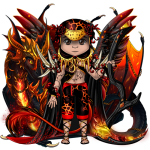 Joined: 12/20/2012
Threads: 6
Posts: 337
Posted: 5/12/2021 at 12:04 PM
Post #36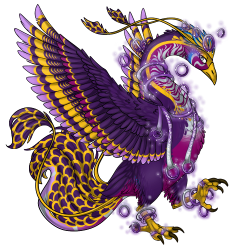 Stringworms
Level 66
The Tender
Joined: 12/13/2020
Threads: 99
Posts: 3,090
Posted: 5/12/2021 at 12:14 PM
Post #37
spring lemonaid!






this design is inspired by one of my favorite drinks; homemade lemonaid! i love the taste of fresh, homemade lemonaid on a spring afternoon. i thought this was the perfect idea for a design as i always associate the taste of lemonaid with the beginning of spring, because thats when i start making it!
Frae
Level 68
The Tender
Joined: 5/10/2021
Threads: 1
Posts: 5
Posted: 5/12/2021 at 12:22 PM
Post #38
Inspired by the sweet, warming twilight of Spring. Where the soft blue sky bleeds into gentle pinks and purples, and the smell of fresh dew on the new flowers drifts on the breeze. Best enjoyed with friends.

My Sticky Spring Twilight girl.


Edited By Frae on 5/12/2021 at 12:25 PM.
Nyanners
Level 60
The Tender
Joined: 5/3/2021
Threads: 1
Posts: 15
Posted: 5/12/2021 at 12:29 PM
Post #39
My inspiration was the Sakura tree! :3
I love spring so much and I really adore the pink flowers that cover these trees. <3
Leah9531
Level 45
The Tender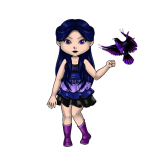 Joined: 2/10/2021
Threads: 48
Posts: 348
Posted: 5/12/2021 at 12:34 PM
Post #40
Lavender Love Zolnixi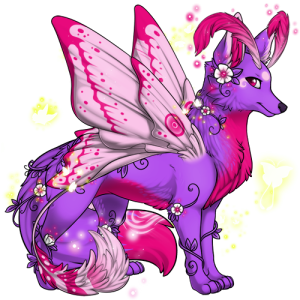 Inspired by all the colours of the pretty flowers in my backyard
Edited By Leah9531 on 5/12/2021 at 1:18 PM.
Go to Page:
1, 2, 3, 4, 5... 10, 11, 12
Go to Top
This Page loaded in 0.013 seconds.
Terms of Service | Privacy Policy | Contact Us | Credits | Job Opportunities
© Copyright 2011-2021 Sylestia Games LLC.
All names and logos associated with Sylestia are Trademarks of Sylestia Games LLC.
All other trademarks are the property of their respective owners.
For questions, comments, or concerns please email at Support@Sylestia.com.