Overview
Stables
Hatchery
Inventory
Wardrobe
Referrals
Settings
Seasonal Festival
World Map
Generator
Breeding Grounds
Nurturing Grounds
Party
Task Log
Mission Log
Quest Log
Player Trades
Trade Broker
Currency Exchange
Eggling Auction
Pick A Door
Official Games
Un-Official Games
Jinxie's Jamboree
Festival Shop
Diamond Shop
Avatar Shop
Scale Shop
Inbox
Forums
Community Polls
Advanced Search
May 8th, 2021

114 Online
4:40 PM
Advanced Search
Active Players on Sylestia
Category
Total
Yesterday
Players
4,581
612
Sylestia Pet Data
Category
Total
Yesterday
Pets
6,325,391
1,850
Generated
470,810
14
Captured
963,101
95
Bred
4,891,480
1,741
Statistics updated daily at midnight
Recent Announcements
Thread
Posted
Easter Event Overview Apr 4 Fortune Event Overview Mar 17 Nytekrie Themed Change.. Mar 8 Nytekrie Revamp Releas.. Mar 4 Site Downtime - 3/4 @.. Mar 3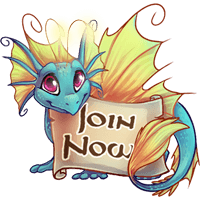 Forum Index > Games, Contests, and Giveaways > Zolnixi Design Contest
Page 3
1, 2, 3, 4, 5, 6, 7, 8
Go to Page:
Author
Thread Post
Cylva10
Level 37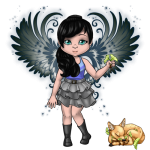 Joined: 11/1/2020
Threads: 1
Posts: 199
Posted: 4/13/2021 at 1:26 PM
Post #21
I love the design but this is a ZOLNIXI contest.
Zolnixi
Level 63
Spooky Shopper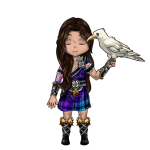 Joined: 7/3/2020
Threads: 15
Posts: 671
Posted: 4/13/2021 at 1:37 PM
Post #22
~Aphrodite~
(i think it looks good?)
~Poseidon~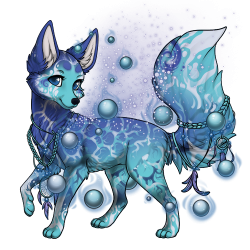 ~Hades~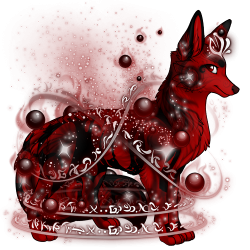 ~Zeus~
Caropferd3
Level 63
Warden of Umbra
Joined: 1/19/2021
Threads: 22
Posts: 781
Posted: 4/13/2021 at 1:46 PM
Post #23
Ups sry :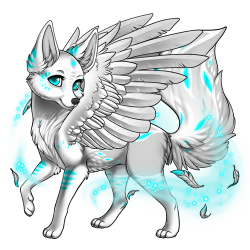 Edited By Caropferd3 on 4/14/2021 at 5:09 AM.
Coldsky07
Level 59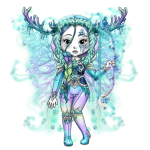 Joined: 6/24/2020
Threads: 15
Posts: 185
Posted: 4/13/2021 at 8:37 PM
Post #24
whats today's theme
Glaselkj11
Level 54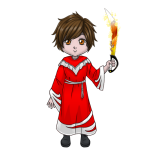 Joined: 7/9/2019
Threads: 0
Posts: 65
Posted: 4/13/2021 at 9:41 PM
Post #25
hey cylva10 im using my pets with one of u pets if u ok with me breeding with one of yours event ones if u ok with that message me ok
Pirana
Level 70
Stocking Stuffer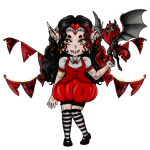 Joined: 5/12/2016
Threads: 130
Posts: 4,873
Posted: 4/14/2021 at 2:44 AM
Post #26
Phaethon's Golden Chariot Nixi's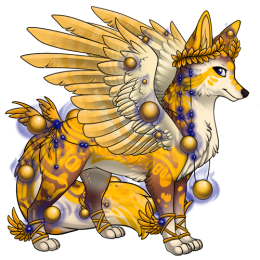 The story behind this design is that of Helios son Phaethon. Both Phaethon and Helios were proud people whom loved each other and the rest of their family deeply. Phaethon was known to often brag to his friends about how important his fathers job was, telling them that one day his father would turn the task over to him. Just as his father did, Phaethon wanted to bring out the sun everyday. But due to his constant bragging, his friends began to grow weary of him and openly avoided Phaethon because they didn't believe Helios would willingly turn over such an important task to his son. This only made Phaethon more determined and after much pestering, Helios finally allowed Phaethon to bring out the sun. They prepared Helios golden chariot and harnessed his 4 white horses. Phaethon excitedly began his journey. He scooped up the sun on his first try and as he carried it along he'd hoped for his friends to see him, causing him to get too close to the Earth which in turn, killed crops, created deserts, dried up rivers, etc. He panicked and jerked the horses which angered them and caused them to rebel. They turned back home early. Zeus who had witnessed the early return of whom he thought to be Helios, hurled a lightning bolt thinking that perhaps Helios had fallen asleep. As the lightning bolt struck he saw something fall out of the chariot and into the Po river. Zeus then quickly caught up with the chariot and proceeded to finish dragging the sun around the Earth. He then began his journey to Ethiopia to return the chariot to Helios palace. It was there that Zeus discovered that Phaethon was steering the chariot instead of Helios, and Phaethon was the object he had seen fall into the Po river. Zeus sent a search party but Phaethon was never found. It was believed he had drowned in the Po river, or that he had gone into hiding in shame. Helios later lost his privilege of bringing out the sun due to negligence caused by his grief, and Zeus passed the task onto his own son, Apollo, gifting him his very own golden chariot.
Sorry, this is long O-O

Edited By Pirana on 4/14/2021 at 2:57 AM.
Cylva10
Level 37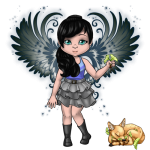 Joined: 11/1/2020
Threads: 1
Posts: 199
Posted: 4/14/2021 at 12:40 PM
Post #27
The story is adorable and I love the zolnixis!
Cylva10
Level 37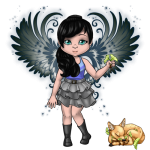 Joined: 11/1/2020
Threads: 1
Posts: 199
Posted: 4/14/2021 at 12:42 PM
Post #28
I forgot to put today's theme, sorry.

Next Theme is a place of your choice!
(examples: Japan, Indonesia, Canada, Brazil, France)
Qwer
Level 60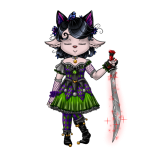 Joined: 12/9/2020
Threads: 40
Posts: 534
Posted: 4/14/2021 at 12:49 PM
Post #29
I am from japan thank you for the that :D

Japanese dragon festival


Cylva10
Level 37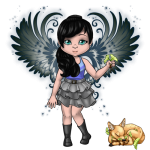 Joined: 11/1/2020
Threads: 1
Posts: 199
Posted: 4/14/2021 at 1:03 PM
Post #30
Really? That's so cool! I love Japan!
Go to Page:
1, 2, 3, 4, 5, 6, 7, 8
Go to Top
This Page loaded in 0.017 seconds.
Terms of Service | Privacy Policy | Contact Us | Credits | Job Opportunities
© Copyright 2011-2021 Sylestia Games LLC.
All names and logos associated with Sylestia are Trademarks of Sylestia Games LLC.
All other trademarks are the property of their respective owners.
For questions, comments, or concerns please email at Support@Sylestia.com.