Overview
Stables
Hatchery
Inventory
Wardrobe
Referrals
Settings
Seasonal Festival
World Map
Generator
Breeding Grounds
Nurturing Grounds
Party
Task Log
Mission Log
Quest Log
Player Trades
Trade Broker
Currency Exchange
Eggling Auction
Pick A Door
Official Games
Un-Official Games
Jinxie's Jamboree
Festival Shop
Diamond Shop
Avatar Shop
Scale Shop
Inbox
Forums
Community Polls
Advanced Search
April 12th, 2021

147 Online
5:19 PM
Advanced Search
Active Players on Sylestia
Category
Total
Yesterday
Players
4,377
602
Sylestia Pet Data
Category
Total
Yesterday
Pets
6,285,476
1,580
Generated
469,920
32
Captured
960,106
125
Bred
4,855,450
1,423
Statistics updated daily at midnight
Recent Announcements
Thread
Posted
Easter Event Overview Apr 4 Fortune Event Overview Mar 17 Nytekrie Themed Change.. Mar 8 Nytekrie Revamp Releas.. Mar 4 Site Downtime - 3/4 @.. Mar 3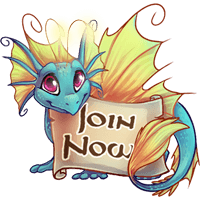 Forum Index > Suggestion Box > Lost Grove suggestions - encounters/task...
Page 1
Author
Thread Post
Skor
Level 70
Luck of the Draw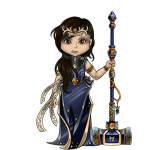 Joined: 6/26/2018
Threads: 41
Posts: 1,134
Posted: 4/8/2021 at 12:41 PM
Post #1
Some things I'd like to see in the LG to improve QoL :P

Enemy Encounters
Instead of it only showing up in the explore log, it'd be useful if the Rare Trait message also appeared in the battle log itself. I almost always miss it and end up killing the grove trait pets. I try to remember to check uncommons+ for species that have grove traits I want, but more often I end up accidentally killing them. For rare/epic hunt tasks, you aren't able to see the trait message until after the battle. This would make it a lot easier to see and less hassle to manually check.

A pretty rough approximation of what I'm trying to suggest (just imagine they're both in the battle log):




Task Log/Barracks Buffs
Astryl's Tranquility and Sweet Blossom Orchard use the box in the bottom right corner to keep track of task progression. I'd love a toggle view to see daily/weekly tasks in addition to stage progression in the Lost Grove - for those of us who have completed the current stages, the progression info isn't very useful.

The only way to view the time left on a Training Grounds buff is to open the page in the Barracks, which isn't really possible for someone actively battling. I noticed there's a duration description when you hover over the tactical disadvantage box. It says the duration is permanent, which isn't exactly true - and it would be a lot more useful if it displayed the actual duration left on the boost.

Edited-text mockup because I don't actually know coding at this level



Something like this would be awesome for the Tracker's Hut boosts as well, though I'm not sure how/where it could be displayed.

Perfume Counters
Lost Grove perfumes are based on Sylesti encounters, and since pet encounters don't happen all the time in the grove, it's not easy to view battles left. I haven't thought through this one as much as the others things, but I just thought some way to see how much of a perfume is left would be pretty nice.
Hiraeth
Level 70
The Perfectionist
Joined: 7/14/2015
Threads: 102
Posts: 1,412
Posted: 4/8/2021 at 1:18 PM
Post #2
massive support. I actually came here to make a thread about the trackers' hut buffs displaying somewhere x)
Kitten404
Level 70
Majestic Ice Carver
Joined: 10/14/2017
Threads: 125
Posts: 79,628
Posted: 4/9/2021 at 7:14 AM
Post #3
Huge support! The other two aren't musts for me, but I swear, every time I forget to check the uncommon I'm fighting, it ends up that was one with a rare trait. Because it shows up at the bottom, 99% of the time I miss it, so having it show up in the battle one would make it easier to spot.
Go to Top
This Page loaded in 0.006 seconds.
Terms of Service | Privacy Policy | Contact Us | Credits | Job Opportunities
© Copyright 2011-2021 Sylestia Games LLC.
All names and logos associated with Sylestia are Trademarks of Sylestia Games LLC.
All other trademarks are the property of their respective owners.
For questions, comments, or concerns please email at Support@Sylestia.com.