Overview
Stables
Hatchery
Inventory
Wardrobe
Referrals
Settings
Seasonal Festival
World Map
Generator
Breeding Grounds
Nurturing Grounds
Party
Task Log
Mission Log
Quest Log
Player Trades
Trade Broker
Currency Exchange
Eggling Auction
Pick A Door
Official Games
Un-Official Games
Jinxie's Jamboree
Festival Shop
Diamond Shop
Avatar Shop
Scale Shop
Inbox
Forums
Community Polls
Advanced Search
June 16th, 2021

144 Online
12:52 PM
Advanced Search



Active Players on Sylestia
Category
Total
Yesterday
Players
3,808
600
Sylestia Pet Data
Category
Total
Yesterday
Pets
6,409,349
1,812
Generated
479,936
305
Captured
984,473
106
Bred
4,944,940
1,401
Statistics updated daily at midnight
Recent Announcements
Thread
Posted
More Sylestia Merchand.. May 31 Nytekrie Themed Change.. May 30 Memorial Day Weekend S.. May 27 Advanced Search Update May 25 Official Sylestia Twit.. May 16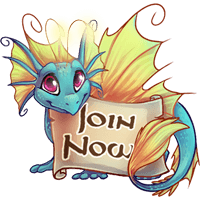 Forum Index > Custom Item Sales and Discussion > Question ???
Page 1
Author
Thread Post
Cynidescreamer
Level 33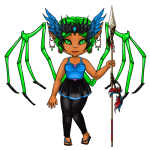 Joined: 11/9/2020
Threads: 62
Posts: 1,398
Posted: 3/30/2021 at 6:56 PM
Post #1
I was wondering if we coulp post a ad here like for custom pets or would that only go in the pet marketplace ?
Mikazukichan
Level 70
The Artistic
Joined: 1/28/2014
Threads: 285
Posts: 8,663
Posted: 3/30/2021 at 9:18 PM
Post #2
That would go in the pet marketplace forum. This forum is only for custom avatar items.

In case you don't know what custom avatar items are (or someone else stumbles on this thread and wants to know XP), there was a time when a set of avatar items would be released in the diamond shop for one month, and along with that set of items Krin would release the template for some of the items (usually helds, but sometimes back or wing items) and players could use the template in an art program to recolour the item and submit that recolour as an actual in-game item. It would cost a significant amount of diamonds to have the item created initially, and then the designer of the custom item could order copies of that custom item for diamonds forever after. Only the creator of the custom item can order said copies, so a bunch of custom item threads were created back in the day to advertise sales of those items. This forum was created to make it easier to find people selling their custom avatar items. When monthly avatar items stopped being a thing, so did the creation of new custom avatar items.

Basically, if you see a sales thread in here, it *should* be for someone selling their custom items from years ago, and if you see an item you like, you can contact the creator and purchase a copy of the item, which they can still get from Krin for the original diamond price of a custom copy.
Cynidescreamer
Level 33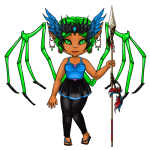 Joined: 11/9/2020
Threads: 62
Posts: 1,398
Posted: 6/3/2021 at 7:23 PM
Post #3
ohh oaky thank you ^^ !!
Go to Top
This Page loaded in 0.007 seconds.
Terms of Service | Privacy Policy | Contact Us | Credits | Job Opportunities
© Copyright 2011-2021 Sylestia Games LLC.
All names and logos associated with Sylestia are Trademarks of Sylestia Games LLC.
All other trademarks are the property of their respective owners.
For questions, comments, or concerns please email at Support@Sylestia.com.