Overview
Stables
Hatchery
Inventory
Wardrobe
Referrals
Settings
Seasonal Festival
World Map
Generator
Breeding Grounds
Nurturing Grounds
Party
Task Log
Mission Log
Quest Log
Player Trades
Trade Broker
Currency Exchange
Eggling Auction
Pick A Door
Official Games
Un-Official Games
Jinxie's Jamboree
Festival Shop
Diamond Shop
Avatar Shop
Scale Shop
Inbox
Forums
Community Polls
Advanced Search
April 12th, 2021

138 Online
6:00 PM
Advanced Search
Active Players on Sylestia
Category
Total
Yesterday
Players
4,377
602
Sylestia Pet Data
Category
Total
Yesterday
Pets
6,285,476
1,580
Generated
469,920
32
Captured
960,106
125
Bred
4,855,450
1,423
Statistics updated daily at midnight
Recent Announcements
Thread
Posted
Easter Event Overview Apr 4 Fortune Event Overview Mar 17 Nytekrie Themed Change.. Mar 8 Nytekrie Revamp Releas.. Mar 4 Site Downtime - 3/4 @.. Mar 3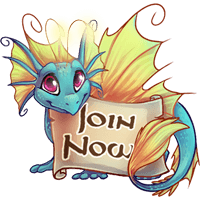 Forum Index > News and Announcements > Site Downtime - 3/4 @ 2 PM
Page 2
1, 2, 3
Go to Page:
Author
Thread Post
Teefa85
Level 70
The Fortuitous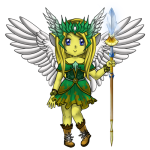 Joined: 1/28/2013
Threads: 9
Posts: 774
Posted: 3/3/2021 at 7:46 PM
Post #11
So excited! I've already marked some plans down based on what my Nyts already had so once I see how the traits look with the revamped art I can proceed (especially with ones that have replacement slots incoming or a few possible choices when a gene or mutation was broken up into several slots).

Thank you for your hard work in getting this all together.
Articu
Level 70
The Kind-Hearted
Joined: 4/20/2016
Threads: 144
Posts: 1,718
Posted: 3/3/2021 at 7:50 PM
Post #12
excited, but upset i still haven't gotten my debit card D:
Quailking
Level 70
Trickster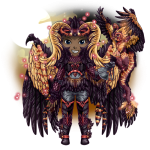 Joined: 9/11/2020
Threads: 25
Posts: 792
Posted: 3/3/2021 at 7:53 PM
Post #13
YAY! this is so exciting!
Startingle
Level 63
The Perfectionist
Joined: 8/19/2020
Threads: 15
Posts: 322
Posted: 3/3/2021 at 8:03 PM
Post #14
Yay :D
Very excited!
Krinadon
Level 70
Guardian of the Realm
Site Administrator
Joined: 12/17/2012
Threads: 865
Posts: 12,702
Posted: 3/3/2021 at 8:32 PM
Post #15
Link: https://www.sylestia.com/forums/?thread=97035&page=1#9
Author: Falkinsey
Time Posted: 3/3/2021 at 7:36 PM
So exciting!

Poor little undressed nytes, though. It will probably take me years to get around to re-traiting them all :P

Good luck, Krin, with the final stage and thanks to you and Fimbry and anyone else involved for all the hard work.


At least with this new system, it should be much much easier to Re-Gen them in regards to deciding on the actual Traits. Most will be pretty limited with what they can pick so you won't have to spend oodles of time figuring out what to give them. =P
Edited By Krinadon on 3/3/2021 at 8:32 PM.
Dinnerbone
Level 70
The Artistic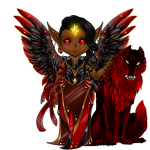 Joined: 1/21/2016
Threads: 37
Posts: 1,335
Posted: 3/3/2021 at 8:47 PM
Post #16
Wooohoooooo! We've made it!
thank you so much devs for your hard work wahh
Been looking forwards to this one for a while :D
Edited By Dinnerbone on 3/3/2021 at 8:48 PM.
Mascot51
Level 60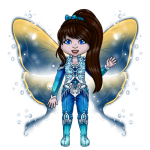 Joined: 10/6/2020
Threads: 2
Posts: 52
Posted: 3/3/2021 at 9:16 PM
Post #17
Some of us only get paid once a month, I won't until the 26th, for instance so a short diamond sale does me no good. Others might not get paid until the first or the third.
Meeku
Level 70
Fancy Pants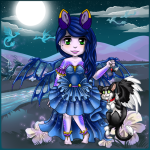 Joined: 7/20/2018
Threads: 9
Posts: 136
Posted: 3/3/2021 at 11:30 PM
Post #18
Yaaaaay! so happy the revamp is going into action :D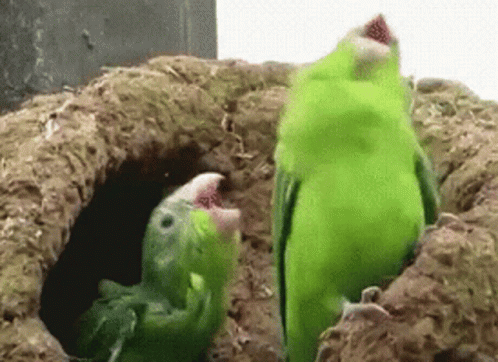 Sylestiafan123
Level 66
The Kind-Hearted
Joined: 5/6/2017
Threads: 48
Posts: 1,375
Posted: 3/4/2021 at 3:00 AM
Post #19
I honestly can't wait, i've been wanting to regen my nytrekries for ages. I can't wait for the celebration either. Super hyped
Glaciarie
Level 64
Trickster
Joined: 5/11/2014
Threads: 21
Posts: 1,141
Posted: 3/4/2021 at 7:47 AM
Post #20
Yay! time to breed some last minute nytes lol
Go to Page:
1, 2, 3
Go to Top
This Page loaded in 0.010 seconds.
Terms of Service | Privacy Policy | Contact Us | Credits | Job Opportunities
© Copyright 2011-2021 Sylestia Games LLC.
All names and logos associated with Sylestia are Trademarks of Sylestia Games LLC.
All other trademarks are the property of their respective owners.
For questions, comments, or concerns please email at Support@Sylestia.com.