Overview
Stables
Hatchery
Inventory
Wardrobe
Referrals
Settings
Seasonal Festival
World Map
Generator
Breeding Grounds
Nurturing Grounds
Party
Task Log
Mission Log
Quest Log
Player Trades
Trade Broker
Currency Exchange
Eggling Auction
Pick A Door
Official Games
Un-Official Games
Jinxie's Jamboree
Festival Shop
Diamond Shop
Avatar Shop
Scale Shop
Inbox
Forums
Community Polls
Advanced Search
March 2nd, 2021

66 Online
5:43 AM
Advanced Search
Active Players on Sylestia
Category
Total
Yesterday
Players
5,325
766
Sylestia Pet Data
Category
Total
Yesterday
Pets
6,214,568
1,510
Generated
466,823
71
Captured
954,192
202
Bred
4,793,553
1,237
Statistics updated daily at midnight
Recent Announcements
Thread
Posted
New Sylestia Merchandi.. Feb 27 Week of Love Overview Feb 12 Nytekrie Revamp Announ.. Feb 5 Region Chat Conduct Re.. Jan 15 Winter Festival Overvi.. Dec 23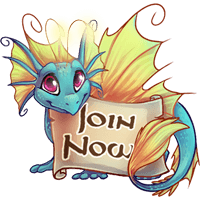 Forum Index > Games, Contests, and Giveaways > free essence design competition closed
Page 1
1, 2
Go to Page:
Author
Thread Post
Caropferd3
Level 61
Joined: 1/19/2021
Threads: 6
Posts: 203
Posted: 2/18/2021 at 10:34 AM
Post #1
hi i have an Aurleon Essenece to give because i don't particularly like aurleons.
the competition goes like this:
everyone creates a sylesti of your favorite breed and sends a picture of it in the thread.
on 02/21/2020 i will announce the winner.
the 2nd and 3rd place get an egg and maybe some gold (2k-4k)
I wish you good luck and have fun designing.
everyone can only send one Sylesti and please ping me.


should i ever get an essence that i don't like,
i will do a new design competition in this thread



GOOD LUCK TO YOU ALL
Bluejuniper
Level 53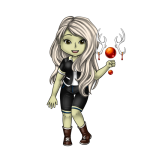 Joined: 1/21/2021
Threads: 17
Posts: 158
Posted: 2/18/2021 at 11:19 AM
Post #2

Moonlit Rose Ryori
Made by Bluejuniper
Leah9531
Level 21
Joined: 2/10/2021
Threads: 4
Posts: 65
Posted: 2/18/2021 at 11:31 AM
Post #3
These are my pets i am willing to create but i dont have the essence so i hope that these will work. They are puffadores. I designed them with my favourite colours teal and white.



Caropferd3
Level 61
Joined: 1/19/2021
Threads: 6
Posts: 203
Posted: 2/18/2021 at 11:31 AM
Post #4
wow they are beautiful
Stormdragon21
Level 70
Trickster
Joined: 8/1/2016
Threads: 7
Posts: 178
Posted: 2/18/2021 at 11:51 AM
Post #5
Caropferd3
Level 61
Joined: 1/19/2021
Threads: 6
Posts: 203
Posted: 2/18/2021 at 12:03 PM
Post #6
cute too
Caropferd3
Level 61
Joined: 1/19/2021
Threads: 6
Posts: 203
Posted: 2/19/2021 at 4:22 PM
Post #7
Cute
Klian7
Level 65
Joined: 1/10/2021
Threads: 0
Posts: 8
Posted: 2/19/2021 at 4:27 PM
Post #8
LuciDatum
Level 70
Ghost Writer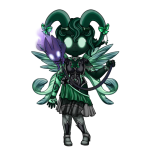 Joined: 4/2/2019
Threads: 40
Posts: 609
Posted: 2/20/2021 at 4:47 PM
Post #9
Solar Eclilse Ryori
Moonwatcher333
Level 52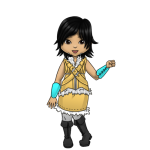 Joined: 2/16/2021
Threads: 0
Posts: 21
Posted: 2/20/2021 at 6:54 PM
Post #10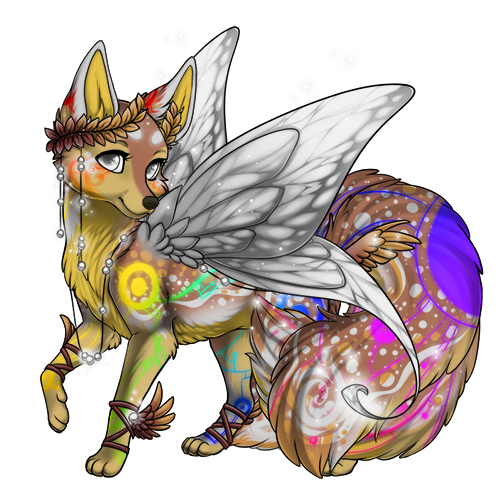 *Sorry if they're a bit big!*
*And if it's not pinged properly...*
Edited By Moonwatcher333 on 2/20/2021 at 6:55 PM.
Go to Page:
1, 2
Go to Top
This Page loaded in 0.016 seconds.
Terms of Service | Privacy Policy | Contact Us | Credits | Job Opportunities
© Copyright 2011-2021 Sylestia Games LLC.
All names and logos associated with Sylestia are Trademarks of Sylestia Games LLC.
All other trademarks are the property of their respective owners.
For questions, comments, or concerns please email at Support@Sylestia.com.