Overview
Stables
Hatchery
Inventory
Wardrobe
Referrals
Settings
Seasonal Festival
World Map
Generator
Breeding Grounds
Nurturing Grounds
Party
Task Log
Mission Log
Quest Log
Player Trades
Trade Broker
Currency Exchange
Eggling Auction
Pick A Door
Official Games
Un-Official Games
Jinxie's Jamboree
Festival Shop
Diamond Shop
Avatar Shop
Scale Shop
Inbox
Forums
Community Polls
Advanced Search
May 18th, 2021

96 Online
7:08 AM
Advanced Search
Active Players on Sylestia
Category
Total
Yesterday
Players
4,462
686
Sylestia Pet Data
Category
Total
Yesterday
Pets
6,346,079
2,579
Generated
471,468
191
Captured
969,397
952
Bred
4,905,214
1,436
Statistics updated daily at midnight
Recent Announcements
Thread
Posted
Official Sylestia Twit.. May 16 Spring Festival Traits.. May 12 Spring Festival Overvi.. May 12 Easter Event Overview Apr 4 Fortune Event Overview Mar 17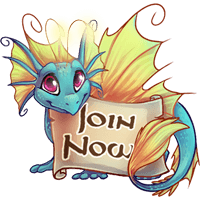 Forum Index > Groups, Guilds, Clubs, and Services > ~*~ DESIGNERS' CHALLENGE UNIVERSITY...
Page 42
1, 2, 3... 41, 42, 43, 44
Go to Page:
Author
Thread Post
Lunadove
Level 70
The Sweet Tooth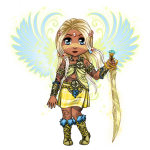 Joined: 9/7/2020
Threads: 169
Posts: 1,797
Posted: 5/4/2021 at 7:49 AM
Post #411
I have to opt-out of this one :( sorry. Having a few tests this week.
Lovador
Level 70
The Kind-Hearted
Joined: 9/3/2019
Threads: 84
Posts: 11,753
Posted: 5/4/2021 at 7:58 AM
Post #412
I am going to need to opt out of this week since it is near the end of school for me and I need to focus on that.
Xdemonicangelfoxx
Level 43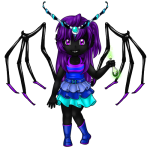 Joined: 2/2/2021
Threads: 12
Posts: 292
Posted: 5/4/2021 at 10:44 AM
Post #413
Inspiration:



Peafowls lay eggs that are 3 times larger than chicken eggs and taste almost the same.

Edited By Xdemonicangelfoxx on 5/4/2021 at 12:42 PM.
Zolnixi
Level 64
The Tender
Joined: 7/3/2020
Threads: 20
Posts: 816
Posted: 5/4/2021 at 12:24 PM
Post #414
Original ---------------------> Critique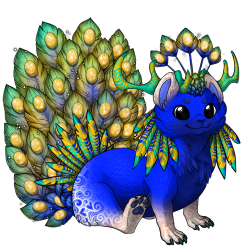 I like what you did, using the Peacock Genes, but I just felt like adding the Valentine Lace for the feet would be nicer. It's also because adding the Lace makes it look like the feet of the Peacock.
Chickens live on farms. They lay 10 eyes and the hens sit on them to keep them warm until they hatch. I added mutations to make it look cooler.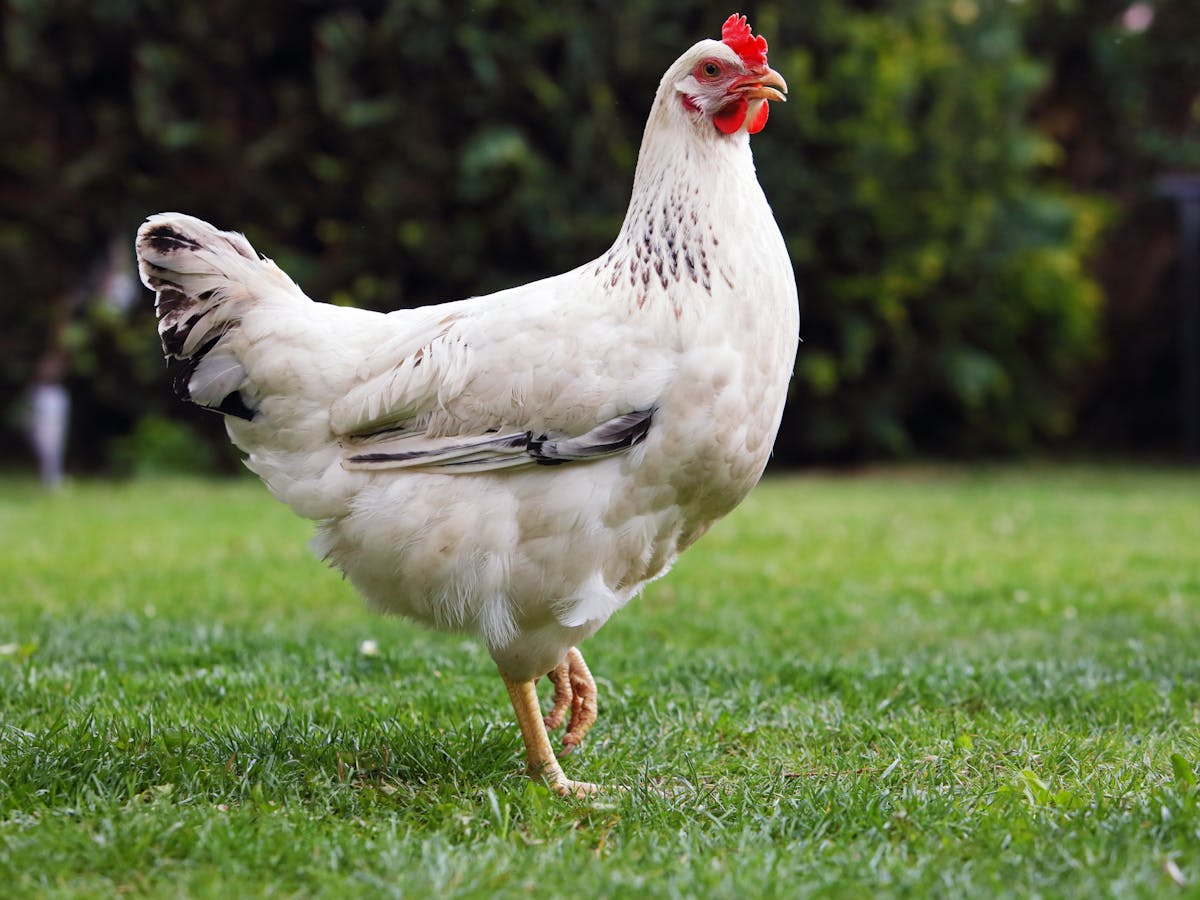 Quails live on farms.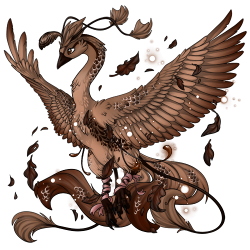 Cats live on farms for pest control. There are many, many, types of cats and breeds and colours, so I just did one. A Longhair Calico Cat.

Edited By Zolnixi on 5/6/2021 at 4:30 PM.
Shimeree
Level 70
Fancy Pants
Joined: 2/23/2017
Threads: 6
Posts: 252
Posted: 5/4/2021 at 6:30 PM
Post #415
Unfortunately I'm going to need to opt out this week, sorry!!
Dragongem23
Level 63
Trickster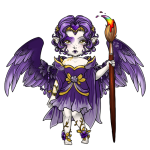 Joined: 7/19/2017
Threads: 254
Posts: 25,154
Posted: 5/5/2021 at 8:59 PM
Post #416

EDIT:I forgot to critiqe i'm sorry gimme a second

@Zolnixi

So first off, i love the fact that you used Quail and then used the gene for it. I did however make it more brown than black because i felt like it fit better. Because of that i lightened alot of the base colors. One DRASTIC change i did do was swapped out the phoenix wings for wind and the secondary mutation for streamers. Mainly cause i didn't feel like it worked, and at least with the wind and the streamers it's a bit more natural. I also added more of the lovely spots that Quail have using the scale gene and it added in some of the cream too!





Did i go somewhat basic on this? Probably but I want to go back and more more different types bovine

Bovine

Cattle
Brown Swiss Cattle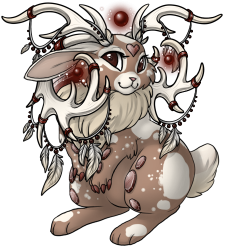 Edited By Dragongem23 on 5/5/2021 at 9:08 PM.
Frostfire
Level 67
Frosty Hands
Joined: 1/2/2021
Threads: 2
Posts: 517
Posted: 5/6/2021 at 1:11 PM
Post #417
Critiques:
Brown Swiss Cattle
I see nothing wrong with this design at all. It's a little plain, but that works in it's favor when you consider the theme. The colors are quite nice together and really give it a soft, fluffy look. Props to you for such a balanced look with a such a small trait selection. My only suggestion for you is to darken a few colors (I googled the cattle, so making the colors a bit darker wouldn't take away from their charm).

Original-------------------------------------------------->Critiqued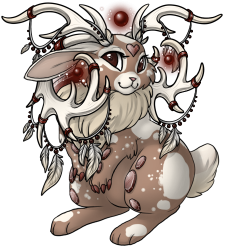 My design(s):
Inspired by hawks, kestrels and other birds that love trying to kidnap chickens from the farm


Bird of Prey Morkko
Original


Critiqued

Edited By Frostfire on 5/10/2021 at 8:32 AM.
Noha
Level 63
The Kind-Hearted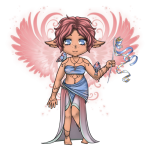 Joined: 11/2/2020
Threads: 33
Posts: 844
Posted: 5/7/2021 at 1:08 PM
Post #418
Critique
Your design is very nice. I like the use of the traits and the colors are quite nice. I would suggest to make the M2 color to more of an orange. You have lots of the browns and it looks very good but adding the extra touch of orange helps to brighten the design and bring it together.
Original---------->Critiqued



Hay Bales


These are found on farms



Baby Goat


These are a farm animal and are adorable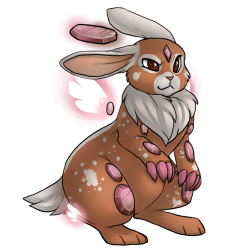 Saroyan
Level 70
Trickster
Joined: 3/17/2020
Threads: 5
Posts: 239
Posted: 5/9/2021 at 6:50 AM
Post #419
I'm sorry, but I need to opt out this week :(
Limor
Level 70
The Kind-Hearted
Joined: 7/5/2016
Threads: 272
Posts: 18,643
Posted: 5/10/2021 at 2:34 PM
Post #420

Winners coming out when i'm not sick, you'll have the rest of this week off though and keep an eye out for those winners!

Go to Page:
1, 2, 3... 41, 42, 43, 44
Go to Top
This Page loaded in 0.025 seconds.
Terms of Service | Privacy Policy | Contact Us | Credits | Job Opportunities
© Copyright 2011-2021 Sylestia Games LLC.
All names and logos associated with Sylestia are Trademarks of Sylestia Games LLC.
All other trademarks are the property of their respective owners.
For questions, comments, or concerns please email at Support@Sylestia.com.