Overview
Stables
Hatchery
Inventory
Wardrobe
Referrals
Settings
Seasonal Festival
World Map
Generator
Breeding Grounds
Nurturing Grounds
Party
Task Log
Mission Log
Quest Log
Player Trades
Trade Broker
Currency Exchange
Eggling Auction
Pick A Door
Official Games
Un-Official Games
Jinxie's Jamboree
Festival Shop
Diamond Shop
Avatar Shop
Scale Shop
Inbox
Forums
Community Polls
Advanced Search
February 24th, 2021

167 Online
10:57 PM
Advanced Search
Active Players on Sylestia
Category
Total
Yesterday
Players
5,367
738
Sylestia Pet Data
Category
Total
Yesterday
Pets
6,204,745
2,378
Generated
466,404
70
Captured
953,188
172
Bred
4,785,153
2,136
Statistics updated daily at midnight
Recent Announcements
Thread
Posted
Week of Love Overview Feb 12 Nytekrie Revamp Announ.. Feb 5 Region Chat Conduct Re.. Jan 15 Winter Festival Overvi.. Dec 23 IMPORTANT: Account Sec.. Dec 12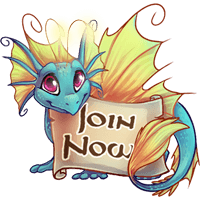 Forum Index > Dungeon and Zone Discussion > Secret passage?
Page 1
Author
Thread Post
Wolfie12
Level 69
The Sweet Tooth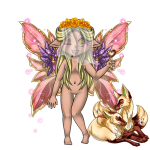 Joined: 2/23/2020
Threads: 54
Posts: 662
Posted: 12/31/2020 at 5:07 AM
Post #1
I was exploring in the howling pass, and I just entered the caves. I had a solid wall on my Left, but then I noticed that the left arrow key was still blue. So of course, I clicked it. It got me to the small room, with 2 ancient treasure chests. Is this meant to be a secret passageway, or did krin just miss putting that little cave entrance on it? I just wanna know before I start wasting my time searching around for more of these awesome secret passageways.
Arctic
Level 67
The Kind-Hearted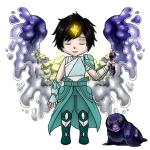 Joined: 10/18/2020
Threads: 7
Posts: 226
Posted: 12/31/2020 at 3:40 PM
Post #2
Yes, those are meant to be there. In the Howling Pass, along with all the other festival maps, there are secret passages that lead to different places with secret treasures. Those can be found on Tori's maps. (The 2019 edition works)
Go to Top
This Page loaded in 0.009 seconds.
Terms of Service | Privacy Policy | Contact Us | Credits | Job Opportunities
© Copyright 2011-2021 Sylestia Games LLC.
All names and logos associated with Sylestia are Trademarks of Sylestia Games LLC.
All other trademarks are the property of their respective owners.
For questions, comments, or concerns please email at Support@Sylestia.com.