Overview
Stables
Hatchery
Inventory
Wardrobe
Referrals
Settings
Seasonal Festival
World Map
Generator
Breeding Grounds
Nurturing Grounds
Party
Task Log
Mission Log
Quest Log
Player Trades
Trade Broker
Currency Exchange
Eggling Auction
Pick A Door
Official Games
Un-Official Games
Jinxie's Jamboree
Festival Shop
Diamond Shop
Avatar Shop
Scale Shop
Inbox
Forums
Community Polls
Advanced Search
September 21st, 2020

201 Online
1:42 PM
Advanced Search
Active Players on Sylestia
Category
Total
Yesterday
Players
5,398
787
Sylestia Pet Data
Category
Total
Yesterday
Pets
5,880,058
2,232
Generated
436,152
502
Captured
911,152
112
Bred
4,532,754
1,618
Statistics updated daily at midnight
Recent Announcements
Thread
Posted
Rapid Response Suggest.. Sep 12 Summer Festival Overvi.. Aug 16 Lost Grove Traits Show.. Jul 22 Lost Grove Restricted.. Jul 20 Patriotic Event Overvi.. Jul 3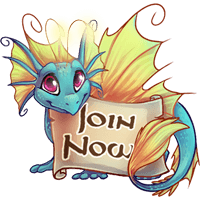 Forum Index > Artwork Gallery > Need your help
Page 1
Author
Thread Post
Rakshadoodle
Level 67
Assistant to the Sculptor
Joined: 3/11/2020
Threads: 69
Posts: 334
Posted: 9/14/2020 at 4:04 PM
Post #1
I don't know why but this color is just missing something. I want to keep the colors but it needs something else. like a different color.




please spill out some ideas. I like how it is but something just doesn't seem right. this is juliet by the way.
LuciDatum
Level 70
The Perfectionist
Joined: 4/2/2019
Threads: 26
Posts: 216
Posted: 9/14/2020 at 9:12 PM
Post #2
The oranges for her are too orange and not gold enough, if you have the dyes you should make them slightly more yellow and lower the saturation - I.E., make them more brown than orange. That should help a little bit.

Besides that, maybe giving her a different gray for her primary, like changing it from a blue to a yelliw or something along those lines may aid you a smidge.


Best of luck!

My design to aid: before and after




Alternatively, do not change her G3 and go with this




TL;DR Everything but her runes are too orange, try dulling them to a proper gold
Have a good one <3
Pnguin
Level 54
Trickster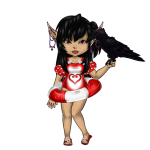 Joined: 11/13/2016
Threads: 80
Posts: 672
Posted: 9/14/2020 at 9:16 PM
Post #3
try a more bluish grey? blue and orange are opposite colors, so when put together they pop.
Mystiria827
Level 65
The Perfectionist
Joined: 12/21/2019
Threads: 17
Posts: 282
Posted: 9/16/2020 at 9:10 AM
Post #4
Don't know if this will help, but try this.


You would need about 3 dyes to achieve this, but I personally am quite proud of it. ^^
Desirai
Level 70
Omniscient Sculptor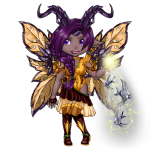 Joined: 7/26/2020
Threads: 3
Posts: 31
Posted: 9/17/2020 at 12:07 PM
Post #5
I agree with Mystiria, I think adding a light pastel blue in there would be a good fit
Go to Top
This Page loaded in 0.025 seconds.
Terms of Service | Privacy Policy | Contact Us | Credits | Job Opportunities
© Copyright 2011-2020 Sylestia Games LLC.
All names and logos associated with Sylestia are Trademarks of Sylestia Games LLC.
All other trademarks are the property of their respective owners.
For questions, comments, or concerns please email at Support@Sylestia.com.