Overview
Stables
Hatchery
Inventory
Wardrobe
Referrals
Settings
Seasonal Festival
World Map
Generator
Breeding Grounds
Nurturing Grounds
Party
Task Log
Mission Log
Quest Log
Player Trades
Trade Broker
Currency Exchange
Eggling Auction
Pick A Door
Official Games
Un-Official Games
Jinxie's Jamboree
Festival Shop
Diamond Shop
Avatar Shop
Scale Shop
Inbox
Forums
Community Polls
Advanced Search
September 25th, 2020

65 Online
5:01 AM
Advanced Search
Active Players on Sylestia
Category
Total
Yesterday
Players
5,362
774
Sylestia Pet Data
Category
Total
Yesterday
Pets
5,888,047
1,540
Generated
436,916
40
Captured
911,658
125
Bred
4,539,473
1,375
Statistics updated daily at midnight
Recent Announcements
Thread
Posted
Site Downtime - 9/24 @.. Sep 23 Site Downtime - 9/23 a.. Sep 22 Rapid Response Suggest.. Sep 12 Summer Festival Overvi.. Aug 16 Lost Grove Traits Show.. Jul 22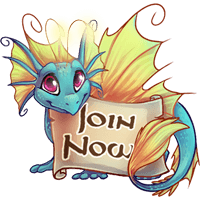 Forum Index > Official Games and Contests > 2020 Summer Festival - Avatar Dress Up
Page 9
1, 2, 3, 4, 5, 6, 7, 8, 9
Go to Page:
Author
Thread Post
Lenore
Level 70
Wondrous Witch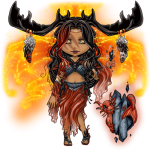 Joined: 2/3/2015
Threads: 47
Posts: 637
Posted: 9/13/2020 at 9:29 PM
Post #81


Stick in hand, her strong, determined motions gouged a deep groove in the sand. Thirteen days. It had been thirteen days since the storm that caused El Capitan to crash into the shallow reef. Fresh water was running out and the island offered scant resources in the way of food. The storm had stirred up the sand, driving smaller fish further out to sea. She continued etching, hoping someone would see her S.O.S. before time ran out.
Torey
Level 70
Trickster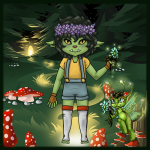 Joined: 12/29/2017
Threads: 38
Posts: 367
Posted: 9/13/2020 at 9:47 PM
Post #82
Ketzal the Wind Spirit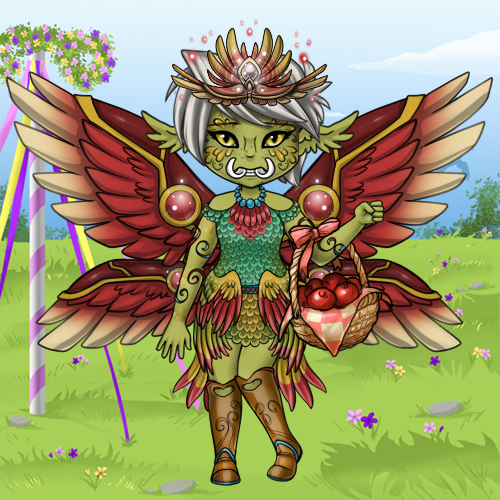 Ketzal is a distant descendant of the Quetzalcoatl, a powerful deity in the form of a winged serpent. Although her powers are much weaker than her ancestors', they can still be refined through training and study. The best source of knowledge, of course, is the Fairy Feast, an annual gathering of magical beings from all realms of Sylestia. Fairies, nymphs, and creatures of all creeds, both lawful and nefarious, swap recipes and ingredients. The main attraction, of course, is still the feast. Lucky for Ketzal, as she loves cooking, games, and chit chat among guests just as much as she loves mastering new spells. She even brings spiced cider and pastries made from golden apples, her homeland's specialty. Ketzal is accompanied by her beloved mentor and fellow sorcerer, Laika.
Savynn
Level 70
Grand Protector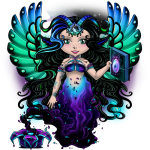 Joined: 12/18/2012
Threads: 169
Posts: 3,964
Posted: 9/13/2020 at 11:38 PM
Post #83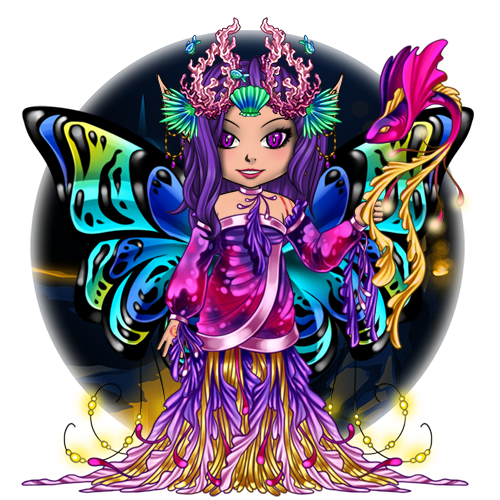 Pacifica is a sea spirit who tends to the coral gardens of the ocean gods. She seldom leaves but occasionally she explores undersea ruins in the deeper depths looking for strange artifacts from a different time.
Tigress
Level 70
Sweet Solver
Joined: 5/17/2015
Threads: 251
Posts: 6,258
Posted: 9/13/2020 at 11:59 PM
Post #84

The fires raged closer, the sky turned red, the air is filled with smoke. They are running out of time, out of places to go. Still the fires burn. They run, run for their lives, but to no avail.

Edited By Tigress on 9/13/2020 at 11:59 PM.
Krinadon
Level 70
Guardian of the Realm
Site Administrator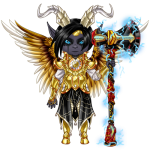 Joined: 12/17/2012
Threads: 831
Posts: 12,237
Posted: 9/15/2020 at 9:25 AM
Post #85
1st Place
Prizes:
Free Stable, [Peerless Avatar Token] x1, [Majestic Beach Shovel] x10, [Majestic Fishing Pole] x10, 3-Visible Summer Festival Themed Pet of Choice (2-Vis if Majestic) OR Sculpting Catalyst of Choice, [Quick Drying Agent] x1, [Premium Clam] x2, [Box of Sculpting Supplies] x1, [Box of Sculpting Agents] x2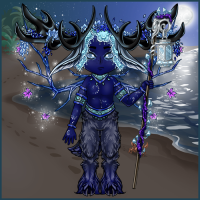 Jademeka - View Entry

Limor - View Entry
2nd Place
Prizes:
Free Stable, [Majestic Beach Shovel] x5, [Majestic Fishing Pole] x5, [Majestic Sculpting Catalyst] x1 OR [Fabled Sculpting Catalyst] x1, [Quick Drying Agent] x1, [Premium Clam] x1, [Box of Sculpting Supplies] x1, [Box of Sculpting Agents] x2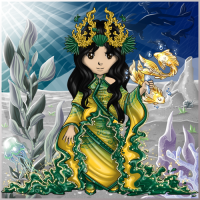 Nazala - View Entry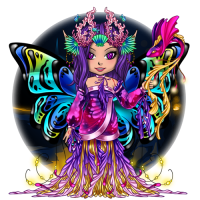 Savynn - View Entry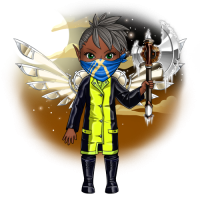 SpaceElf1 - View Entry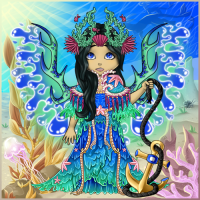 Weaver - View Entry


All Participants
With valid submissions

Prizes: Title: Fancy Pants, [Box of Sculpting Agents] x1, [Sun Tokens] x500
Edited By Krinadon on 9/15/2020 at 10:33 AM.
Go to Page:
1, 2, 3, 4, 5, 6, 7, 8, 9
Go to Top
This Page loaded in 0.011 seconds.
Terms of Service | Privacy Policy | Contact Us | Credits | Job Opportunities
© Copyright 2011-2020 Sylestia Games LLC.
All names and logos associated with Sylestia are Trademarks of Sylestia Games LLC.
All other trademarks are the property of their respective owners.
For questions, comments, or concerns please email at Support@Sylestia.com.