Overview
Stables
Hatchery
Inventory
Wardrobe
Referrals
Settings
Seasonal Festival
World Map
Generator
Breeding Grounds
Nurturing Grounds
Party
Task Log
Mission Log
Quest Log
Player Trades
Trade Broker
Currency Exchange
Eggling Auction
Pick a Door
Official Games
Un-Official Games
Jinxie's Jamboree
Festival Shop
Diamond Shop
Avatar Shop
Scale Shop
Inbox
Forums
Community Polls
Advanced Search
November 30th, 2020

152 Online
1:41 AM
Advanced Search
Active Players on Sylestia
Category
Total
Yesterday
Players
5,574
813
Sylestia Pet Data
Category
Total
Yesterday
Pets
6,023,897
1,818
Generated
449,643
414
Captured
930,844
379
Bred
4,643,410
1,025
Statistics updated daily at midnight
Recent Announcements
Thread
Posted
Introducing Pet Compan.. Nov 25 Black Friday Extravaga.. Nov 24 Fall Festival Overview Oct 28 Poll: Change in Breedi.. Sep 28 Site Downtime - 9/24 @.. Sep 23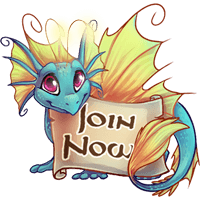 Forum Index > Official Games and Contests > 2020 Summer Festival - Avatar Dress Up
Page 4
1, 2, 3, 4, 5, 6, 7, 8, 9
Go to Page:
Author
Thread Post
Nazala
Level 64
The Sweet Tooth
Joined: 3/7/2018
Threads: 187
Posts: 1,337
Posted: 8/20/2020 at 4:06 AM
Post #31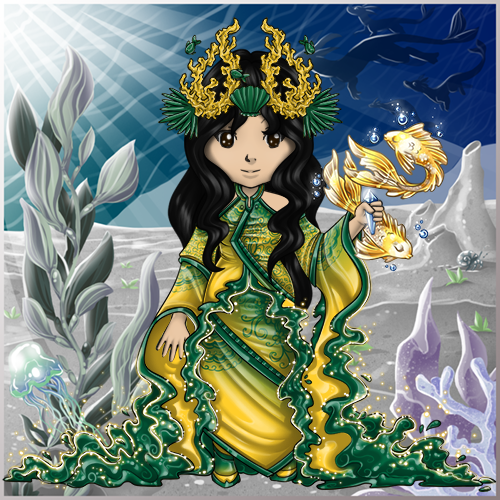 Nyai Roro Kidul is an Indonesian goddess of the sea. She is the Queen of the Southern Sea (Indian Ocean) in Sundanese and Javanese mythology. Nyai Roro Kidul also known as Dewi Kadita from the Sundanese Kingdom of Padjajaran. Nyai Roro Kidul in a significant amount of the folklore that surrounds her is in control of the violent waves of the Indian Ocean from her dwelling place in the heart of the ocean.
Edited By Nazala on 8/20/2020 at 4:09 AM.
Sairento
Level 70
The Perfectionist
Joined: 8/24/2018
Threads: 138
Posts: 7,561
Posted: 8/20/2020 at 4:43 AM
Post #32

Watching...
a soul is tossed and played by the waves...

Waiting...
for the waves to tire...

Is the mortal still alive?
their life flashes before their eyes
she is judging them, their life
are they useful to fate?
are they corrupt?
how would fate play out if they died?

And, after this...
either they live
or they drown

Tis a hard decision,
knowing that she could've saved someone
but she must follow the rules of fate

She is responsible for the deaths by sea
but, she is also the savior
Moonia
Level 58
Fancy Pants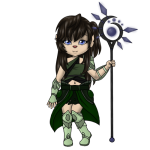 Joined: 12/18/2017
Threads: 139
Posts: 6,628
Posted: 8/20/2020 at 8:40 AM
Post #33
The Legend of the Summer Spirit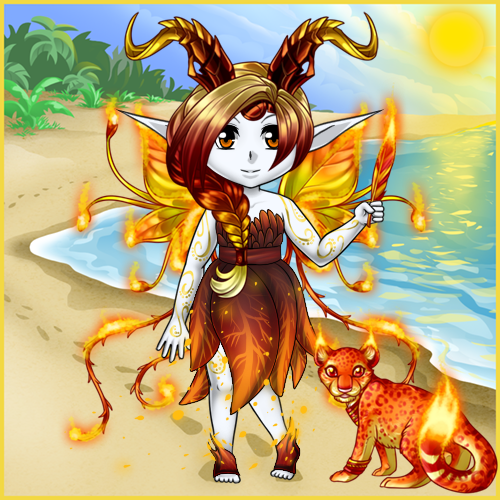 You've probably had a bed time story read to you at some point, a fairy tail or something, right? But you've probably never heard of the Summer Spirit, so I'll tell you about her.

The Summer Spirit used to be an ordinary girl, long fiery red hair, friendly, ect. Oh, and her name was Ruby Firecracker

One day she went swimming, her foot got stuck in some coral, as she struggled the god of sylestia, Krinadon, came down and granted her the ability to come back as the Summer Spirit, she drowned that day

Nobody knows where the Summer Spirit is or what she'll do. She defiantly isn't real though... right..?
Reneerenee16
Level 70
The Kind-Hearted
Joined: 5/29/2015
Threads: 106
Posts: 1,465
Posted: 8/20/2020 at 9:41 AM
Post #34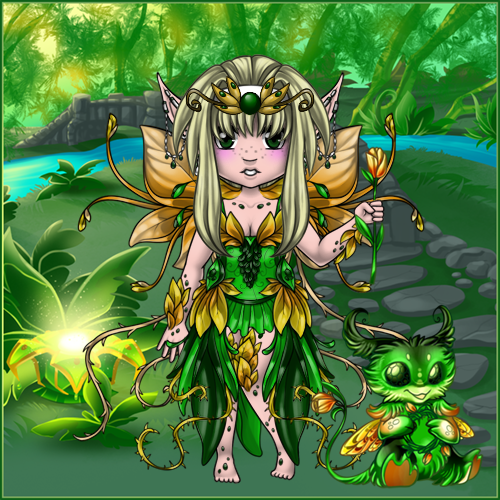 Selena is the guardian of the hidden garden, home to fairies and mythical creatures unseen. She must risk her life with her companion at her side to keep all within the secret garden safe. Her magic mighty and her spirits high, she defends with pride!
Dazzle
Level 60
Joined: 4/5/2020
Threads: 77
Posts: 736
Posted: 8/20/2020 at 9:44 AM
Post #35
Edited By Dazzle on 8/20/2020 at 9:47 AM.
Ciel44
Level 36
The Kind-Hearted
Joined: 8/27/2016
Threads: 10
Posts: 69
Posted: 8/20/2020 at 9:45 AM
Post #36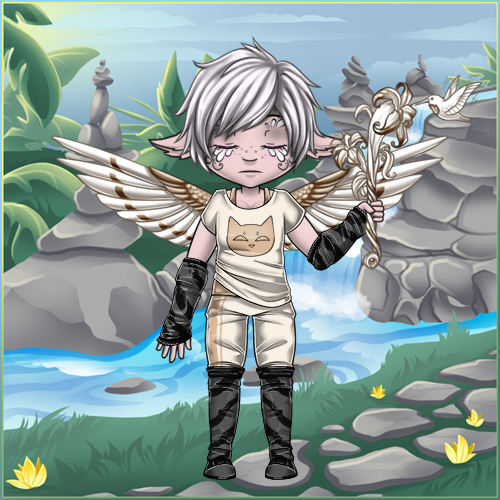 My avi is based on the hummingbird prince. Guiding all lost hums to nectar or providing it himself if he can't reach any. He was gifted his wings by the angels on the promise to always protect and do good for those in need of help. He has lived by that promise and is seen as a guardian angel by all
Edited By Ciel44 on 8/20/2020 at 9:48 AM.
Voltairatheporg
Level 70
Trickster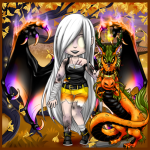 Joined: 4/11/2020
Threads: 9
Posts: 106
Posted: 8/20/2020 at 10:11 AM
Post #37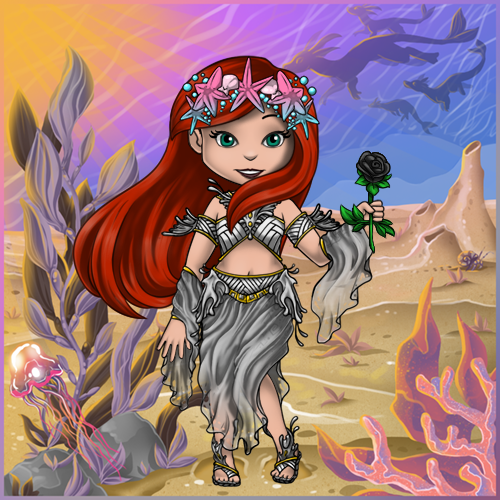 Lorelei the Siren

In an old German folktale, Lorelei (sometimes spelled Loreley) is a beautiful maiden who, upon being spurned by her lover, threw herself into the river Rhine, where she was transformed into a siren. From then on, she would sit on a tall, steep rock overlooking the Rhine, combing her long hair and luring sailors and fishermen to their deaths on the treacherous rocks below with her haunting songs. When soldiers attempted to capture her and bring her to court (dead or alive) after the death of a young warrior lured by her voice, she only laughed, and disappeared into the river, never to be seen again.

Some say that if you go to that rock (which is known as The Lorelei, and is located on the right bank of the River Rhine in Germany), you can still hear the distant sounds of the siren's song.
BookishFlower
Level 70
The Perfectionist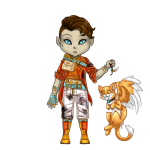 Joined: 4/4/2019
Threads: 29
Posts: 2,287
Posted: 8/20/2020 at 10:24 AM
Post #38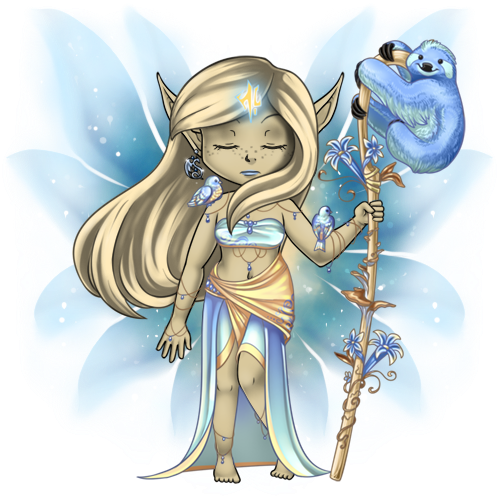 This is a lost spirit, and though her name was once Luka, that name has been lost to time. She has been cursed to wander an island of her own, and although beautiful, it is terribly lonely. Every 100 years a lost hero will stumble to her island, and she will fall in love. She always gives the hero the option to stay and become immortal, but alas, the hero must always leave. Once gone, the hero cannot ever return. Legend has it that even today, if you travel alone by sea, you can hear her calling out for her loves lost, and beckoning new heroes forth.
(Loosely based on the Greek myth of Calypso)
Chasim
Level 14
Joined: 4/1/2020
Threads: 5
Posts: 62
Posted: 8/20/2020 at 10:58 AM
Post #39
Hydra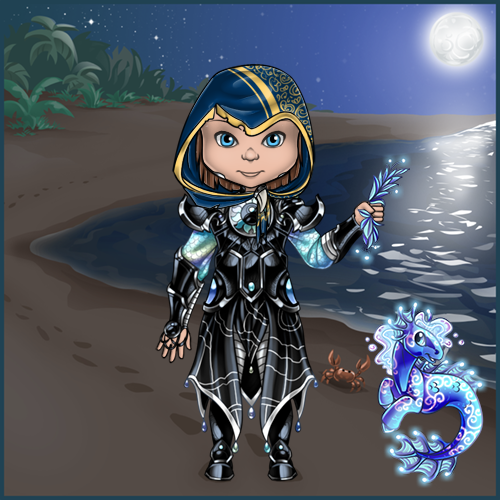 Hydra was a human soldier fighting against werewolves, until he became one of them. since he was turned he was shunned by everyone he ever loved. he then met a small kelpari freind who had met a similar fate due to her small size. so the two became freinds. they now live on their own as travelers, exploring the world with no real home.
Edited By Chasim on 8/20/2020 at 11:24 AM.
Silverthornhearte
Level 70
The Kind-Hearted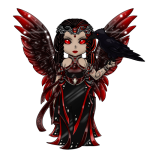 Joined: 3/14/2018
Threads: 43
Posts: 2,991
Posted: 8/20/2020 at 11:42 AM
Post #40
Sila the Sea Fairy

Sila plays her harp when the sea and its creatures are restless. She spends her days playing with the fish and sylestie, Singing and "dancing". Her Favorite time is sunset because the sky makes the ocean look full of life.

Go to Page:
1, 2, 3, 4, 5, 6, 7, 8, 9
Go to Top
This Page loaded in 0.019 seconds.
Terms of Service | Privacy Policy | Contact Us | Credits | Job Opportunities
© Copyright 2011-2020 Sylestia Games LLC.
All names and logos associated with Sylestia are Trademarks of Sylestia Games LLC.
All other trademarks are the property of their respective owners.
For questions, comments, or concerns please email at Support@Sylestia.com.