Overview
Stables
Hatchery
Inventory
Wardrobe
Referrals
Settings
Seasonal Festival
World Map
Generator
Breeding Grounds
Nurturing Grounds
Party
Task Log
Mission Log
Quest Log
Player Trades
Trade Broker
Currency Exchange
Eggling Auction
Pick A Door
Official Games
Un-Official Games
Jinxie's Jamboree
Festival Shop
Diamond Shop
Avatar Shop
Scale Shop
Inbox
Forums
Community Polls
Advanced Search
September 21st, 2020

197 Online
2:16 PM
Advanced Search
Active Players on Sylestia
Category
Total
Yesterday
Players
5,398
787
Sylestia Pet Data
Category
Total
Yesterday
Pets
5,880,058
2,232
Generated
436,152
502
Captured
911,152
112
Bred
4,532,754
1,618
Statistics updated daily at midnight
Recent Announcements
Thread
Posted
Rapid Response Suggest.. Sep 12 Summer Festival Overvi.. Aug 16 Lost Grove Traits Show.. Jul 22 Lost Grove Restricted.. Jul 20 Patriotic Event Overvi.. Jul 3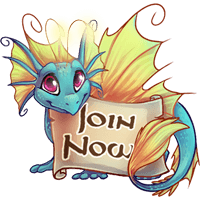 Forum Index > News and Announcements > Summer Festival Overview
Page 6
1, 2, 3... 5, 6, 7... 9, 10, 11
Go to Page:
Author
Thread Post
Krinadon
Level 70
Guardian of the Realm
Site Administrator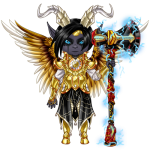 Joined: 12/17/2012
Threads: 829
Posts: 12,227
Posted: 9/16/2020 at 10:51 AM
Post #51
Link: https://www.sylestia.com/forums/?thread=91626&page=5#49
Author: Ska6146
Time Posted: 9/16/2020 at 9:15 AM
Is there going to be any auto harvesting?


At this point, I am not planning on doing any auto completion. But I will continue monitoring for the rest of the week and make a final decision after Sunday.

I would suggest to everyone to progress their sculptures as best as they can through Sunday.
Blackstar576
Level 64
Majestic Sculptor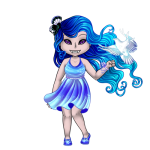 Joined: 2/26/2019
Threads: 78
Posts: 3,530
Posted: 9/16/2020 at 4:53 PM
Post #52
I have no agents and I'm sculpting other peoples sculptures as well as my own, I would really love auto-harvest. It would help me so much
Earthprotector49
Level 70
The Kind-Hearted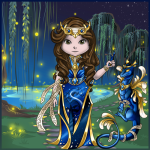 Joined: 8/13/2018
Threads: 13
Posts: 1,069
Posted: 9/16/2020 at 5:56 PM
Post #53
Im in kind of a bind myself ATM. *Nods* I have three unfinished sculptures (and quite a few unused catalysts), not a single one at even 50%, only two of the necessary Sculpting agents (minus the one I need to finish two of my three sculptures) & even then, only a few of those (like two or three of each), and absolutely zero tokens. Because Im saving up my gold to buy enough diamonds to purchase a new Stable, Im trying to spend as little of it as possible, so would rather not use it to buy more tokens and/or Sculpting Agents 8[.

So either and/or auto-progression & leaving the zone open for the entirety of the festival would be/would have been a huge help. Combine the (presumed) lack of the former of the two things I mentioned above with the semi-permanent (or seemingly so) reduction in the drop rate for Sculpting Agents & supplies, and the pet Sculpting activity has been made rather difficult for players like me 8[.
Ska6146
Level 70
The Tender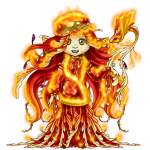 Joined: 1/22/2020
Threads: 99
Posts: 1,491
Posted: 9/17/2020 at 8:44 AM
Post #54
Thanks lol ... (Looks at puff grow faster!) lol
Amberwing
Level 70
The Majestic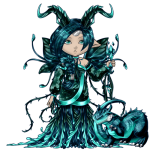 Joined: 11/8/2015
Threads: 20
Posts: 599
Posted: 9/17/2020 at 5:38 PM
Post #55
My issue is I have a Maj scupt I may be unable to finish since RNG refused to give me enough water vials.. I still have 15+ of the other ingredients and would be rather frustrated losing the Maj due to RNG.

Buying more doesnt seem like a pleasant option due to the price increase with the zone closing, and likelihood of not getting the agent I need.

If auto-complete isn't available this year, I would really suggest a trade-in feature for issues like this. 2-3 of one agent into the agent of your choosing.
Falkinsey
Level 70
Grand Protector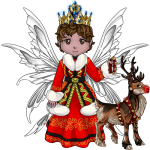 Joined: 10/4/2014
Threads: 15
Posts: 1,961
Posted: 9/17/2020 at 9:31 PM
Post #56
I have to admit that I am beginning to feel other people's pain!

I dug/fished up a maj ligh on the beach yestetday and already had several fabled catalysts and a couple of regulars in boxes. In theory I had enough agents, including 12 unopened boxes, so I placed the ligh in a box and upgraded pearls to make a prismatic but now with 39 blocks of sand, 23 vials of seawater and only 11 essences of sun left it seems I may not even get the maj and fabled finished. RNG has just required me to use several suns on the sculptures I have. I have already spent 300 diamonds on a box of agents. I do have some tokens I could use for a few more but who knows if there will be enough suns?

Having spent 250k+ gold upgrading pearls for the maj ligh plus the 300 diamonds, plus the 1,800 tokens on the boxes for the other sculptures I am feeling a little disheartened. I have many, many pets from this festival and have had great fun hunting them and sculpting them but there is still a feeling of disappointment over these last few.

As one who exploited the auto-finishing to the full when it existed I do understand that you wanted to do something to prevent people throwing catalysts into boxes/pots/cauldrons at the last minute and then reaping the benefits. However, I also feel I planned quite carefully this time and may have ended up spending site currency on things which because of RNG will be wasted. I am sure that there are quite a few other people in a similar position. I can see that you don't want to make a decision until Sunday because people might start new sculptures based on that but in the meantime people like me have to decide whether to spend more diamonds, gold or tokens trying to get things completed. I really don't want to spend more diamonds and then you say, for example, that sculptures with a prismatic pearl will be auto-finished!

Sorry, Krin, to seem like I'm complaining - I have had a great time this fest and appreciate all you do to make this such a fun game (even that horrible hidden boss!).
Kattya
Level 70
Trickster
Joined: 4/16/2018
Threads: 99
Posts: 2,190
Posted: 9/17/2020 at 10:05 PM
Post #57
I am using tokens to buy tools to do beach but i am getting clams and such that i really dont want at this stage xD Maybe the drop rates for clams, sap, gems, sand and clams could be lowered slightly in favor of agents? I am trying hard to poke everyone i care about but im running out as quickly as i can get them and beach resets every 8 hours....

Also if we could buy specific agents in the fest shop instead of gambling would be very nice. Or maybe the fest shop agents could be changed to a bundle <.< i miss the bundle the bundle was a good idea Krin
Krinadon
Level 70
Guardian of the Realm
Site Administrator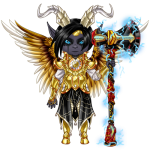 Joined: 12/17/2012
Threads: 829
Posts: 12,227
Posted: 9/18/2020 at 8:43 AM
Post #58
I went ahead and created a [Bundled Sand Sculpting Agents] item. It just awards one of each Agent instead of being random.

This item has both been added to the Festival Shop for 120 Sun Tokens as well as replaced the Agents from within the Box of Sculpting Agents - so that you now are guaranteed to get 4 of each instead of 12 random ones.

These changes will stay in effect for next year's Festival as well, assuming nothing else changes that'd affect them.


I most likely won't have an answer regarding any type of auto complete until after the Festival ends and I can see where everyone ended up. I obviously don't want people to feel like they wasted a bunch of effort, as well as I don't want to encourage people to just rely solely on auto complete. So it's a bit dilemma. I basically want players to put forth the effort, but I also don't want players to feel like the effort they ended up putting in was in vain. So I will just have to see where things end up and adjust from there if needed - and I won't have that information until after Sunday. So the best advice I can give is for players to just progress their sculptures as best as they can.

Additionally, there will be an Eggling Auction Sat-Sun. I will get the details posted sometime today.
Jolynnnarry
Level 56
Fancy Pants
Joined: 5/29/2019
Threads: 21
Posts: 688
Posted: 9/18/2020 at 8:44 AM
Post #59
oooo never did a eggling auction before
Kattya
Level 70
Trickster
Joined: 4/16/2018
Threads: 99
Posts: 2,190
Posted: 9/18/2020 at 8:51 AM
Post #60
ty ty ty Krin, the bundled agents are great :D I hope you do consider auto finish if they get to 92% at least. Some of our members have been hit with hurricane sally
Go to Page:
1, 2, 3... 5, 6, 7... 9, 10, 11
Go to Top
This Page loaded in 0.014 seconds.
Terms of Service | Privacy Policy | Contact Us | Credits | Job Opportunities
© Copyright 2011-2020 Sylestia Games LLC.
All names and logos associated with Sylestia are Trademarks of Sylestia Games LLC.
All other trademarks are the property of their respective owners.
For questions, comments, or concerns please email at Support@Sylestia.com.