Overview
Stables
Hatchery
Inventory
Wardrobe
Referrals
Settings
Seasonal Festival
World Map
Generator
Breeding Grounds
Nurturing Grounds
Party
Task Log
Mission Log
Quest Log
Player Trades
Trade Broker
Currency Exchange
Eggling Auction
Pick A Door
Official Games
Un-Official Games
Jinxie's Jamboree
Festival Shop
Diamond Shop
Avatar Shop
Scale Shop
Inbox
Forums
Community Polls
Advanced Search
August 12th, 2020

171 Online
3:45 PM
Advanced Search
Active Players on Sylestia
Category
Total
Yesterday
Players
5,243
779
Sylestia Pet Data
Category
Total
Yesterday
Pets
5,791,702
2,178
Generated
424,416
44
Captured
893,475
152
Bred
4,473,811
1,982
Statistics updated daily at midnight
Recent Announcements
Thread
Posted
Lost Grove Traits Show.. Jul 22 Lost Grove Restricted.. Jul 20 Patriotic Event Overvi.. Jul 3 Spring Festival Overvi.. May 23 Mother's Day Diamo.. May 10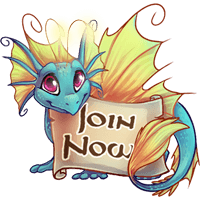 Forum Index > Artwork Gallery > Draconian Caves
Page 1
Author
Thread Post
Kiwisyrup06
Level 10
Joined: 7/25/2020
Threads: 4
Posts: 52
Posted: 7/28/2020 at 5:10 PM
Post #1
This is where the Draconians from the Spectral Pier Interactive Thread (Here: https://www.sylestia.com/forums/?thread=91333&page=1#1) Can be found. The artwork here is not mine! I just need a place to store the collected draconians.

List of Caves:
-Tamer234s Cave
-Animaspectras Cave
Kiwisyrup06
Level 10
Joined: 7/25/2020
Threads: 4
Posts: 52
Posted: 7/28/2020 at 5:50 PM
Post #2
Tamer234s Cave

Lavender -This female purple Draconian is very confident and brazen, fearing little and ready to rush headlong into danger.


Dragonfly -This male Draconian is the opposite of his purple companion, very meek and shy. Hes also a sweetheart, caring for almost any critter he may come across.



Mega Charizard X (lol); - This male Draconian is a rare variant of the draconians found is the Cavern of Fire. While his counterparts can usually be found in shades of black, red, orange and yellow, his light grey as wlel as blue helps him to stand out among them. He is adventurous, daring though also pretty friendly.


Bumble; Bumble is a clumsy, energetic Draconian, found in the Cavern of Fire. He is very stubborn and determined, though not very threatening- he can't fight, but that doesn't stop him from arguing with the other Draconians about who ate his fish in the Caves again..


Ember; Despite her fiery appearance, this dragon- found in the Cavern of Fire, is unique primarily in her bubbly, excited and very compassionate personality. She gets along with anyone and everyone, is good at splitting up fights and calming irritated Draconians down.


Sunny; This female Draconian is the living embodiment of a kleptomaniac. Fortunately for her, her flames
cannot burn jewels or metals. She has a tendency to get distracted easily, and can't keep her talons off of anything remotely shiny. Careful with this Draconian, she's sly.

i]Inventory?
Tamer234 has 3 spare item from her last expedition.
-Fancy Boat (4 Uses!)
-Party Boat (4 Uses!)
-Jar of Butterflies (One Use!)
Edited By Kiwisyrup06 on 7/29/2020 at 2:05 AM.
Kiwisyrup06
Level 10
Joined: 7/25/2020
Threads: 4
Posts: 52
Posted: 7/28/2020 at 5:58 PM
Post #3
Animaspectras Cave

Albino -Dont let her crimson eyes deceive you, this draconian is a very energetic yet friendly soul, who likes to tussle and play but avoids aggression.


Eventide - This solitary male proffers to keep to himself. He is very protective to those he cares about and is quick to defend any threatening critters. While he doesnt seem that approachable, hes more friendly than he tries to act.


Solstice -This amber male is very boastful and cares about his pride very much. He likes to show off and act tough, but also keeps a sweet side when relaxed.

Inventory?:
Animaspectra has 1 spare item from her last expedition.
-Fancy Boat (4 Uses!)
- 1 White Rose
- 1 Bandages
Edited By Kiwisyrup06 on 7/28/2020 at 6:23 PM.
Go to Top
This Page loaded in 0.011 seconds.
Terms of Service | Privacy Policy | Contact Us | Credits | Job Opportunities
© Copyright 2011-2020 Sylestia Games LLC.
All names and logos associated with Sylestia are Trademarks of Sylestia Games LLC.
All other trademarks are the property of their respective owners.
For questions, comments, or concerns please email at Support@Sylestia.com.