Overview
Stables
Hatchery
Inventory
Wardrobe
Referrals
Settings
Seasonal Festival
World Map
Generator
Breeding Grounds
Nurturing Grounds
Party
Task Log
Mission Log
Quest Log
Player Trades
Trade Broker
Currency Exchange
Eggling Auction
Pick A Door
Official Games
Un-Official Games
Jinxie's Jamboree
Festival Shop
Diamond Shop
Avatar Shop
Scale Shop
Inbox
Forums
Community Polls
Advanced Search
October 30th, 2020

154 Online
8:10 AM
Advanced Search
Active Players on Sylestia
Category
Total
Yesterday
Players
5,625
888
Sylestia Pet Data
Category
Total
Yesterday
Pets
5,952,844
1,896
Generated
438,126
92
Captured
917,034
716
Bred
4,597,684
1,088
Statistics updated daily at midnight
Recent Announcements
Thread
Posted
Fall Festival Overview Oct 28 Poll: Change in Breedi.. Sep 28 Site Downtime - 9/24 @.. Sep 23 Site Downtime - 9/23 a.. Sep 22 Rapid Response Suggest.. Sep 12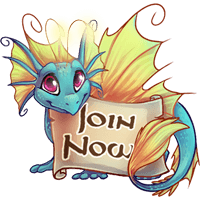 Forum Index > Official Games and Contests > 2020 Patriotic Event - Sylestia Fairy Co...
Page 1
1, 2, 3, 4, 5
Go to Page:
Author
Thread Post
Faiona
Level 64
Nature Walker
Site Administrator
Joined: 12/17/2012
Threads: 370
Posts: 4,337
Posted: 7/3/2020 at 5:07 PM
Post #1
Happy Summer everyone! My name is Sereia and I am in charge of this year's upcoming Summer Fairy Feast! What's that you say? YOU DON'T KNOW WHAT THE FAIRY FEAST IS?! Oh my...whatever has that Jinxie been teaching you if she never told you about the Summer Fairy Feast!

I guess take a seat on that toadstool over there and I'll explain about the feast!

Every summer the fairies of Sylestia all gather to have a feast on the warmest day of the year. We gather to celebrate the beautiful season and to bask and give thanks to the warming glow of the sun! This year I have been put in charge of the menu for the upcoming feast...the thing is that I am a bit overwhelmed and I could use some help with making some of the most popular Sylestia dishes to bring.

Would you be ever so kind to pick one of the following recipes below and create your own version of these popular Sylestian dishes?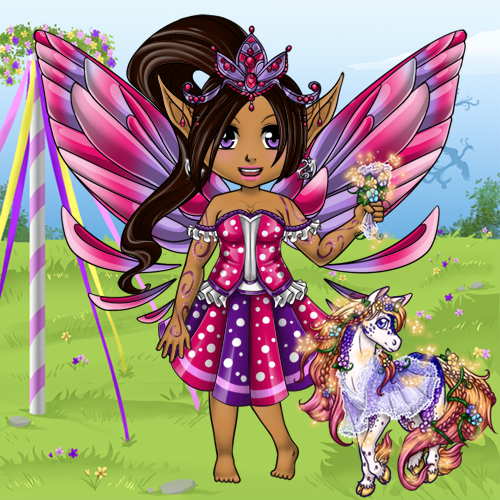 Umbra Forest Gateau

Umbra Forest Gateau is one of the favorite dessert dishes of the local elves that live there. Known for its rich chocolatey flavor and topped with heaps of Qitari Farm's Heavy Cream and fresh fruit from Sweet Blossom Orchard...this cake is to die for! Literally...sometimes the journey to get the fruit and cream will kill you...

Bulbori Drop Cookies

These cookies are named after the chocolatey goodness that is sprinkled throughout and their funny likeness with 'Bulbori drops'. Local legends say that you should never accept a Bulbori Drop Cookie from a fairy, as due to their trickster nature they will replace the chocolate drops with Bulbori ones.

Morrko Claw Pastries

These funny looking pastries resemble a Morkko claw. Their insides are filled with either raisins or nuts and are topped with Royal Ethernia Icing. It is said that a legendary baker had a Morkko as his companion. One day the Morkko accidentally stepped onto the baker's pastry dough and ever since people have been forming these pastry's into the shape of Morkko claws.

Faelora Leafy Greens

Don't let this dish alarm you, no Faelora were harmed in the making! Faelora Leafy Greens is a crisp, fresh green salad topped with a dressing of your choice and freshly grated cheese and vegetables that are chosen by the Faelora themselves. Legends say there was once an old king that was obsessed with fresh salad. The king had a Faelora stag as his companion, the Faelora being naturally infused with nature was able to forage and find freshest greens for the king. Ever since it is an Ethernia tradition to only ever eat greens that are foraged by the Faelora.

Ny'vene Flame Chili

This hearty chili is made with peppers that are cultivated with flames created by the Ny'vene. This spicy stew has beans, vegetables, and of course, the spicy flame infused Nyvene Chili Pepper. The chili plants are carefully planted in special fire-resistant pots, then brought forth to the foulest natured Ny'vene. The nature of the Ny'vene is to try to destroy the fire-resistant pot, as they do not like foreign objects in their personal quarters. Only about 1 out of 5 pots will make it out of the mayhem that ensues, with the rest being smashed to bits while some survive and the plants within are heat infused accordingly.

Rules

Help Sereia make one of the above recipes to bring to the annual Summer Fairy Feast. For those that are confused about what the recipes are above, they are based on Black Forest Cake, Chocolate Chip Cookies, Bear Claw Pastries, Salad (any is fine), and Chili. You can use any of your own favorite recipes or find one that you want to create.

For those that aren't the best cooks or are unable to prepare a dish, you can create the food with any sort of arts or crafts or digitally.

When posting your dish to this thread, please include at least four assembly steps for your dish with your name and date in the picture/screenshot. This applies to making real food, arts and crafts, or digital entries. Along with your assembly pictures please also post the recipe that you used for your dish! If making a non-food dish, then please either post your favorite recipe for that specific dish or create your own Sylestian version of a recipe to use. Roleplay is encouraged in your posting!

Prizes

Everyone that participates in the contest and correctly follows the guidelines will receive the forum title: Fairy Sous Chef. Winners for large prizes will be picked out by myself and Krinadon. The contest end date is the end of the Patriotic Event. I hope everyone has fun with this game and Sereia and I can't wait to see what yummy things everyone cooks up for the upcoming fairy feast!
Edited By Faiona on 7/3/2020 at 6:58 PM.
Faiona
Level 64
Nature Walker
Site Administrator
Joined: 12/17/2012
Threads: 370
Posts: 4,337
Posted: 7/3/2020 at 7:03 PM
Post #2
This thread has been moved to: Official Games and Contests.
Faiona
Level 64
Nature Walker
Site Administrator
Joined: 12/17/2012
Threads: 370
Posts: 4,337
Posted: 7/3/2020 at 7:03 PM
Post #3
Boop! Who is hungry?!
Meranoia
Level 70
Fancy Pants
Joined: 3/22/2019
Threads: 303
Posts: 5,945
Posted: 7/3/2020 at 7:06 PM
Post #4
Ooh! This looks fun!
Minlifalcon
Level 65
High Priest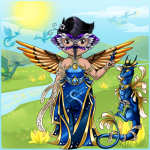 Joined: 12/21/2019
Threads: 163
Posts: 1,664
Posted: 7/3/2020 at 7:12 PM
Post #5
Quick question, can we make a other species food?
Minlifalcon
Level 65
High Priest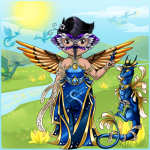 Joined: 12/21/2019
Threads: 163
Posts: 1,664
Posted: 7/3/2020 at 7:14 PM
Post #6
Can we draw pictures how to cook?
Jemadar
Level 70
Guardian of the Realm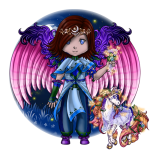 Joined: 5/2/2019
Threads: 19
Posts: 492
Posted: 7/3/2020 at 8:42 PM
Post #7
Hopefully this will work.

I am creating the Umbra Forest Gateau.

First we start with the bottom cake layer. This should be a rich milke chocolate cake.




Then we add another layer, and since I feel decadant, a third layer as well

Next, lets frost the layers. While I frosted the layers, I also added a tart cherry flavored filling, using the juice from only the best looking cherries, found throughout the lands. The frosting for the cakes is a semi-sweet dark chocolate glaze.




Now, to counter the tart cherry flavor, a sweet, creamy icing, with just a hint of apples flavoring from the Sweet Orchard farms, using a white chocolate frosting base.




To top it all off, I used the sweetest cherries I could find, and in the center of the cake, a large tart cherry.




This is my first time using Paint 3D. I wish I could have done better, but need to play around with it a lot more.
Catweare
Level 70
Fancy Pants
Joined: 4/12/2019
Threads: 7
Posts: 117
Posted: 7/3/2020 at 9:00 PM
Post #8
Faelora Leafy Green

https://docs.google.com/document/d/1xulAv4QNmgm1p_jmazNH3TDd1fRpqAtO9MBGLUhAKnU/edit

sorry, I couldn't get the picture to show up in sylestia



Edited By Catweare on 7/11/2020 at 6:56 PM.
Unstaeble
Level 70
The Sweet Tooth
Joined: 3/14/2019
Threads: 98
Posts: 1,288
Posted: 7/3/2020 at 10:02 PM
Post #9
I really Loved the Umbra Forest cake and it just so HAPPENED that we just got some new baking gadgets today :D!

Mixing the batter - Mom stole some of it with a spoon behind my back >:0

Cutting up the bananas - Unfortunately we just finished the strawberries we had in the house so I had to think; What other kinds of fruits do we have that go with chocolate? I wanted to do apples to go with the Orchard task themes but bananas go with Chocolate so much better!

Baking the (cup)cake - One of the cool little things I got was some new reusable cupcake holders and personally I think individual servings are much easier to have on the go, if you're enjoying the the forest, so I decided to make cupcakes

The Finished Product - I have an impulsive need to make everything miniature so I figured, "what's better than tiny plates??" Complete with a whipped cream topping with sprinkles (for all the pretty sylestis you find along the way hehe) and a chocolate dipped slice of banana!
I used a matching tiny fork to enjoy the treat, can't let that go to waste!


I might end up adding to this later, as I would really love to try drawing a more Sylestia-themed design for one of the other recipes!
Minlifalcon
Level 65
High Priest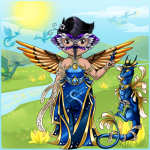 Joined: 12/21/2019
Threads: 163
Posts: 1,664
Posted: 7/3/2020 at 11:18 PM
Post #10
Faelora leafy green (fruit) recipe

I put the kiwi fruits, bananas, oranges and peeled apples into the bowl.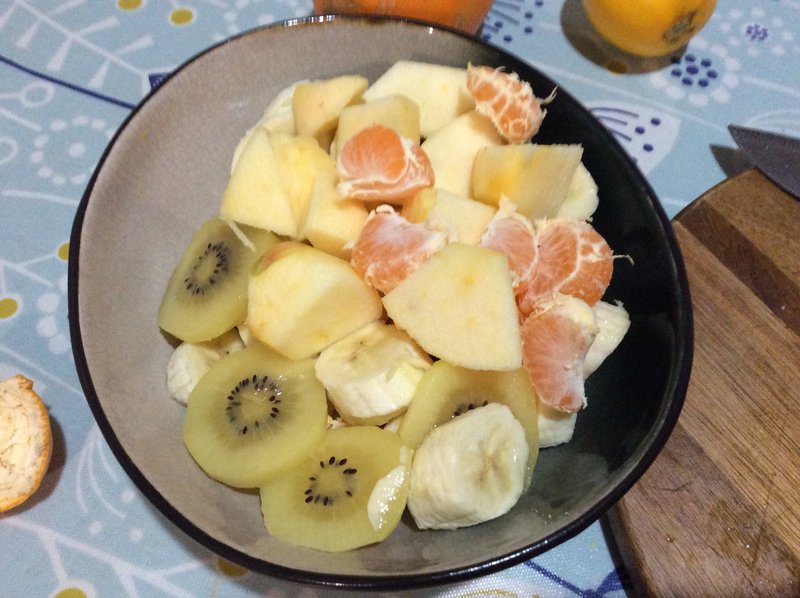 Then I put the salad sauce into my salad.


And then mix everything up.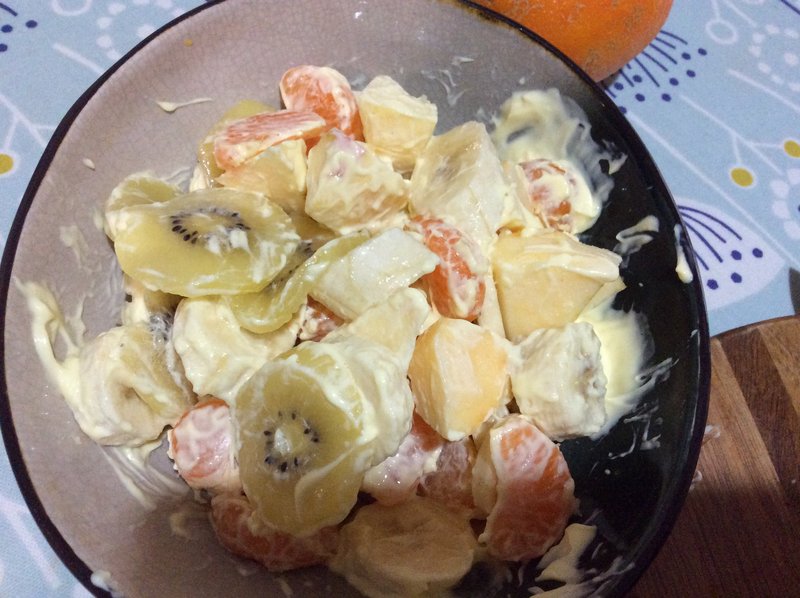 At last, decorated with a hand drawn faelora.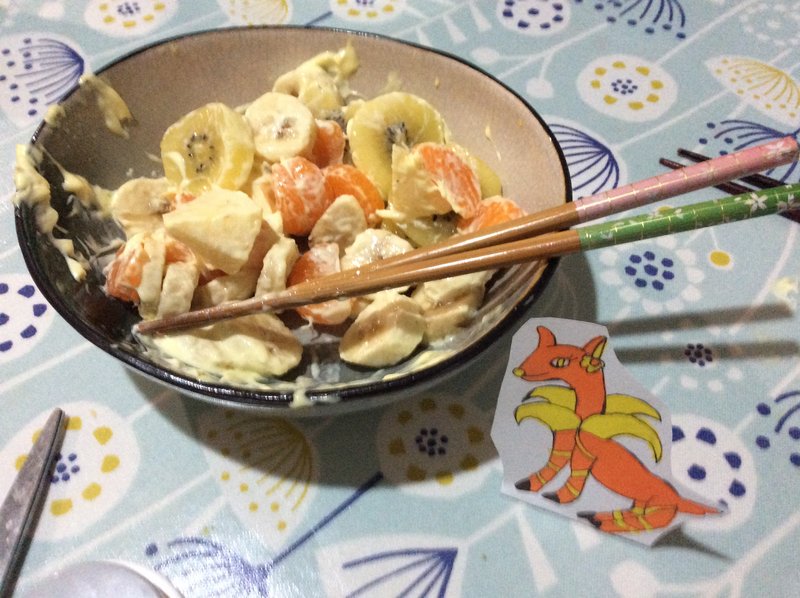 Mmm, looks yummy!
Go to Page:
1, 2, 3, 4, 5
Go to Top
This Page loaded in 0.011 seconds.
Terms of Service | Privacy Policy | Contact Us | Credits | Job Opportunities
© Copyright 2011-2020 Sylestia Games LLC.
All names and logos associated with Sylestia are Trademarks of Sylestia Games LLC.
All other trademarks are the property of their respective owners.
For questions, comments, or concerns please email at Support@Sylestia.com.