Overview
Stables
Hatchery
Inventory
Wardrobe
Referrals
Settings
Seasonal Festival
World Map
Generator
Breeding Grounds
Nurturing Grounds
Party
Task Log
Mission Log
Quest Log
Player Trades
Trade Broker
Currency Exchange
Eggling Auction
Pick A Door
Official Games
Un-Official Games
Jinxie's Jamboree
Festival Shop
Diamond Shop
Avatar Shop
Scale Shop
Inbox
Forums
Community Polls
Advanced Search
August 12th, 2020

171 Online
4:03 PM
Advanced Search
Active Players on Sylestia
Category
Total
Yesterday
Players
5,243
779
Sylestia Pet Data
Category
Total
Yesterday
Pets
5,791,702
2,178
Generated
424,416
44
Captured
893,475
152
Bred
4,473,811
1,982
Statistics updated daily at midnight
Recent Announcements
Thread
Posted
Lost Grove Traits Show.. Jul 22 Lost Grove Restricted.. Jul 20 Patriotic Event Overvi.. Jul 3 Spring Festival Overvi.. May 23 Mother's Day Diamo.. May 10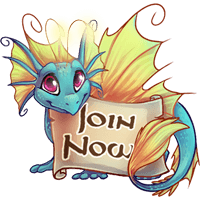 Forum Index > Fan Fiction > Prince Vikas (part 1)
Page 1
Author
Thread Post
Minlifalcon
Level 65
High Priest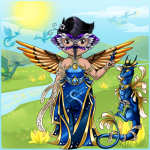 Joined: 12/21/2019
Threads: 163
Posts: 1,656
Posted: 4/22/2020 at 9:17 PM
Post #1
This is prince Vikas, he was wearing a icicle crown before.


Introducing Prince Vikas:
Prince Vikas has a icicle crown, he lives in a forest, the enemies was trying to kill him or return him to the dungeon. Enemies dont want let him to be the prince, princess Kurumu was trying to found him.
Vikas was only the lost prince in the kestrel kingdom. His buddies, Zeta the witch doctor, Adel, Allan and Laura. Vikas is the only kestrel can breathe ice. Kurumu was the only kestrel can breathe fire. Until princess Kurumu found Vikas and begun the end of the wars and battles.
You can post in this thread if you like, you can also add characters into this story.
Edited By Anniel11 on 4/22/2020 at 9:17 PM.
Minlifalcon
Level 65
High Priest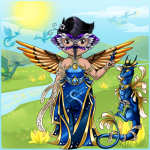 Joined: 12/21/2019
Threads: 163
Posts: 1,656
Posted: 6/18/2020 at 3:37 AM
Post #2
Also, the last war of the kestrels.
Go to Top
This Page loaded in 0.009 seconds.
Terms of Service | Privacy Policy | Contact Us | Credits | Job Opportunities
© Copyright 2011-2020 Sylestia Games LLC.
All names and logos associated with Sylestia are Trademarks of Sylestia Games LLC.
All other trademarks are the property of their respective owners.
For questions, comments, or concerns please email at Support@Sylestia.com.