Overview
Stables
Hatchery
Inventory
Wardrobe
Referrals
Settings
Seasonal Festival
World Map
Generator
Breeding Grounds
Nurturing Grounds
Party
Task Log
Mission Log
Quest Log
Player Trades
Trade Broker
Currency Exchange
Eggling Auction
Pick A Door
Official Games
Un-Official Games
Jinxie's Jamboree
Festival Shop
Diamond Shop
Avatar Shop
Scale Shop
Inbox
Forums
Community Polls
Advanced Search
October 30th, 2020

185 Online
8:56 AM
Advanced Search
Active Players on Sylestia
Category
Total
Yesterday
Players
5,625
888
Sylestia Pet Data
Category
Total
Yesterday
Pets
5,952,844
1,896
Generated
438,126
92
Captured
917,034
716
Bred
4,597,684
1,088
Statistics updated daily at midnight
Recent Announcements
Thread
Posted
Fall Festival Overview Oct 28 Poll: Change in Breedi.. Sep 28 Site Downtime - 9/24 @.. Sep 23 Site Downtime - 9/23 a.. Sep 22 Rapid Response Suggest.. Sep 12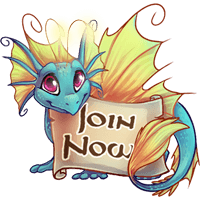 Forum Index > Official Games and Contests > 2020 Spring Festival - Themed Pet Design
Page 1
1, 2, 3... 22, 23, 24
Go to Page:
Author
Thread Post
Faiona
Level 64
Nature Walker
Site Administrator
Joined: 12/17/2012
Threads: 370
Posts: 4,337
Posted: 4/4/2020 at 3:03 AM
Post #1
We are looking for help coming up with new Themed Pets for the upcoming Spring Festival (Coming around Easter time). You can submit Themed Pet Designs for all species.




Rules



1. Please only post one entry per species and try and keep everything to one post. You can also make sure that submitted images are sized to 250 (&size=250) to prevent designs being too small or too large. When designing your Themed Pets, the design should be anything Spring Festival influenced. So anything to do with the Spring season, holidays during the season, etc.

Guide on How to Create and Share Designs

2. All submitted designs must have been made by the poster. Please do not use other players' designs. It is both disrespectful and if we see someone posting other player's designs, you will be disqualified from this contest and receive a Forum Strike. To clarify, a Design does not equate to a Theme. Multiple players can submit, say, a "Spring Flower Lupora", as long as each player designed their own version.

3. Please do not make any negative comments in this thread, this thread is for contest entries only and not discussion.

4. Please do not reserve posts. If you reserve a post I will delete your post.

5. Please do not Ping me with your submission. Please only Ping me if you have a question.

6. The end date is April 30th 2020 at 11:59 PM server, after that the thread will be locked.




Prizes



Any player who has a design chosen will receive one 2-Visible Spring Festival Themed Pet of their choice (maximum of 2 total if a player has multiple selections). Winners will be PMed after the festival is over to choose their prize.

We will NOT announce which designs were chosen, so please do not ask if we are going to announce it. If a thread is created listing all of the available Themed Pets, we will provide the list to the author upon request.
Niverus
Level 70
Snow Wars Champion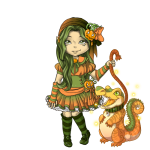 Joined: 2/11/2018
Threads: 290
Posts: 6,910
Posted: 4/4/2020 at 3:09 AM
Post #2
Filtered Light Aeridini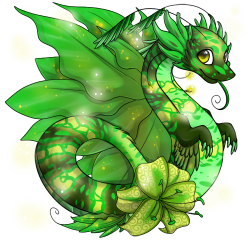 Spring Orchid Draeyl
Lilac Dream Ferrikki
Mystical Plum Kelpari
Over the Rainbow Nephini
Cool Waters Sylvorpa
Forest Sunshine Zolnixi
Edited By Niverus on 5/6/2020 at 12:42 AM.
Meranoia
Level 70
Fancy Pants
Joined: 3/22/2019
Threads: 303
Posts: 5,945
Posted: 4/4/2020 at 3:12 AM
Post #3
Lisianthus Aeridini



Tiger Wildflower Aurleon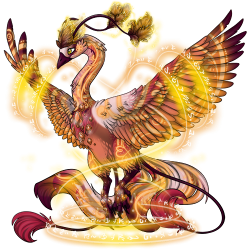 Pixie Flower Bulbori/Pinkie Perfect Bulbori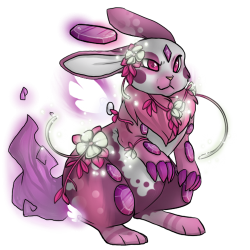 Purple Apple-Berry Draeyl



Morning Rise Faelora



Sunflower Dawn Ferrikki/Gold Digger Ferrikki



Forget-Me-Not Griffi/Blue Blossom Griffi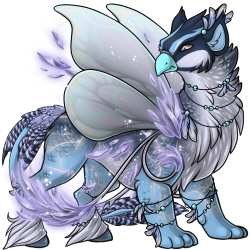 Spring Bouquet Kelpari/Cherry Blossom Kelpari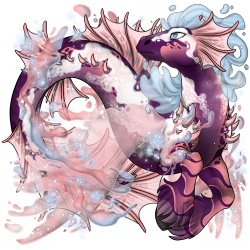 Morning Dew Lighra/Fresh Lawn Lighra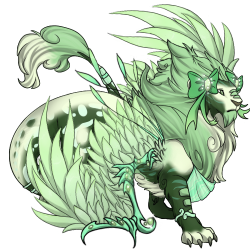 Early Sunrise Luffox/Fruit Punch Luffox



Bluebell Lupora/Blue Blossom Lupora



Sunflower Day Nytekrie/Sunspot Nytekrie (If this got chosen and the re-vamp happened with the new version, I'd be so happy)



Cut Grass Morkko/Grassy Shavings Morkko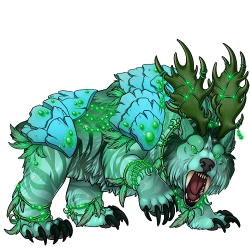 Pale Midday Ny'vene/Baby Blossom Ny'vene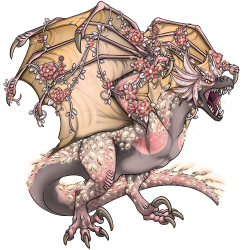 Candy Qitari/Shady Tree Qitari



Fruit Punch Ryori/Spring Sunset Ryori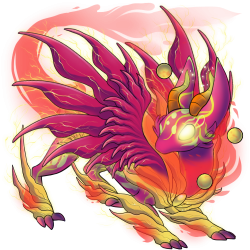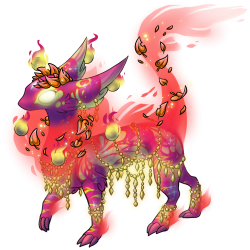 Sunny Days Vulnyx/Golden Soil Vulnyx



Sunflower Spices Sylvorpa/Golden Lotus Sylvorpa



Wildwood Forest Zolnixi/Forest Roots Zolnixi

Edited By Penami on 4/28/2020 at 2:20 AM.
Kattya
Level 70
Trickster
Joined: 4/16/2018
Threads: 101
Posts: 2,248
Posted: 4/4/2020 at 3:12 AM
Post #4
Spring Garden Aeri


Garden Planter Aurl


Seedling Bulb


Purple power Drae


Twilight Bloom Fae


Flowing Stream Rikki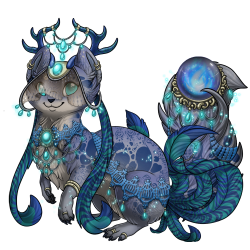 Frosted ground Griff


Melting Stream Kelp


Forest Foliage Ligh


Violet blossoms Luff


Blooming Spring Lune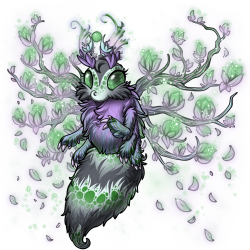 Fresh Foliage Lup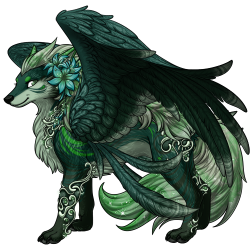 Wattle Blossom Mork


Spring Bloom Neph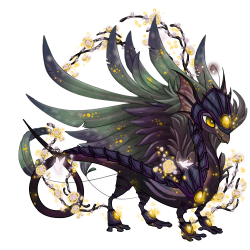 Spring flower vene


Bubbling Brook Nyte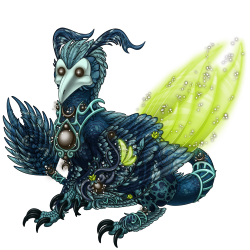 Rainforest Underbrush Puff


Spring frost qitari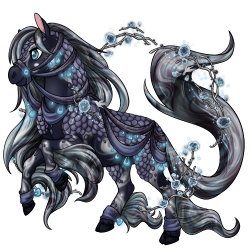 Moonlit Pond Ryori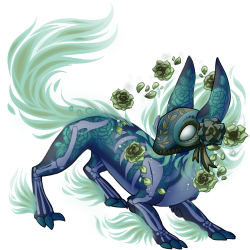 Blossom Vorpa


Precious Purple Vul


Floral Bouquet Nixi

Edited By Kattya on 4/8/2020 at 6:07 AM.
Ley
Level 70
High Warlord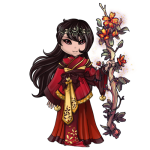 Joined: 2/27/2017
Threads: 26
Posts: 636
Posted: 4/4/2020 at 3:28 AM
Post #5

Late Frost Aeridini



Blooming Daylily Aurleon



Melting Frost Bulbori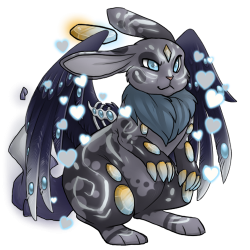 Pretty Petunia Draeyl



Bellflower Petal Faelora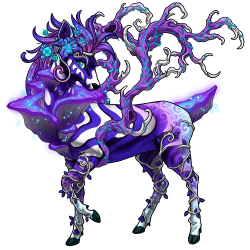 Bright Flower Ferrikki



Lingering Chill Griffi



River Stone Kelpari



Refreshing Rain Lighira



Flower Pollen Luffox



Vibrant Wildflower Lunemara



Sunlit Garden Lupora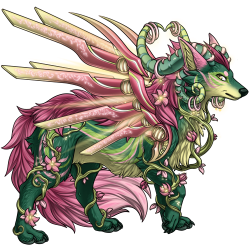 Garden Skunk Morkko



Early Sunrise Nephini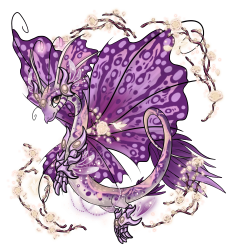 Floating Lotus Nyvene



Budding Crocus Nytekrie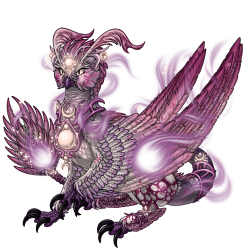 Floating Pollen Puffadore



Primrose Blossom Qitari



Defrosting Redwood Ryori



Spring Bouquet Sylvorpa



Cherry Plum Vulnyx



Dawning Equinox Zolnixi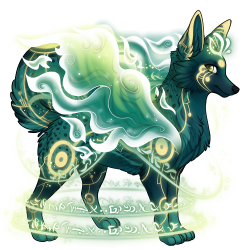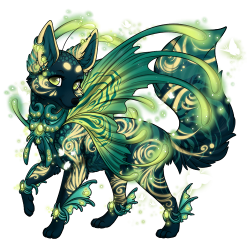 Edited By Ley on 4/29/2020 at 5:07 PM.
Scathreoite
Level 70
Master Egg Hunter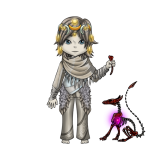 Joined: 11/2/2014
Threads: 40
Posts: 2,465
Posted: 4/4/2020 at 3:44 AM
Post #6
You can't have an 'alternate design'- you get one entry per species, as written in rule one. If you have more than one colourset for a species in your post, they're disqualified.
I'm sure if you post them in genchat you might be able to get help picking which of the two coloursets to go with if that's what you're having trouble with.

Blue Morpho Aeridini

Blue Dendrobium Orchid/ Galaxy Orchid Aurleon
Flower-of-an-Hour Bulbori
Passion Flower Draeyl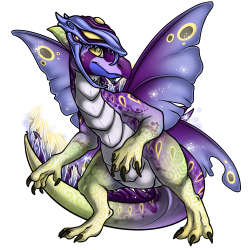 Apricot Rose Faelora
Vogelkop Superb (Bird of Paradise)/ Superb Vogelkop Ferrikki
Crocus Griffi
Water Lily Kelpari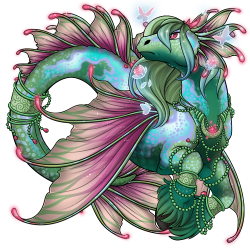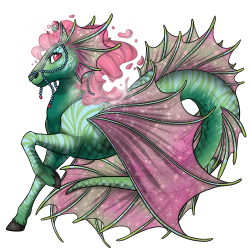 Glory of the Snow (flower) Lighira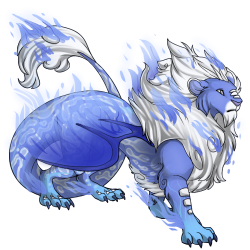 Blue Anemone (flower) Luffox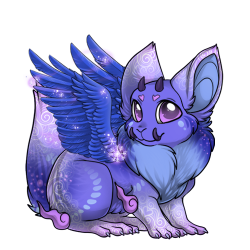 Peacock Butterfly Lunemara
Spring Sparrow Lupora
Blue Orchid/ Blue Vanda/ Vanda Orchid Morkko
New Dawn Nephini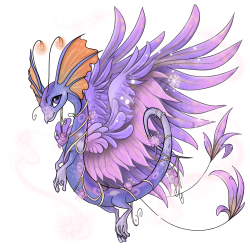 Sweet Pea Ny'vene
Guardian Lavender (Delphinium) Nytekrie
Aquamarine (birthstone) Puffadore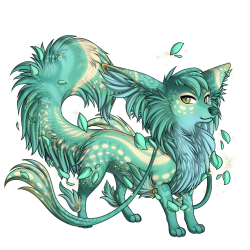 Spring Dor (Beetle) Qitari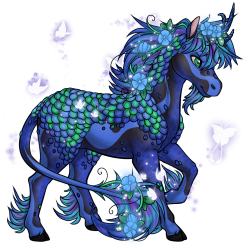 Spring Azure (Butterfly) Ryori
Muddy River/ Springmelt Stream Sylvorpa
Waking Ground Vulnyx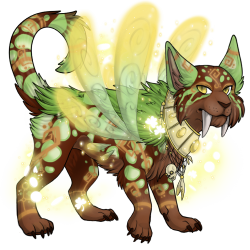 Dawnsky Zolnixi
Edited By Scathreoite on 4/13/2020 at 12:23 AM.
Sairento
Level 70
The Perfectionist
Joined: 8/24/2018
Threads: 138
Posts: 7,549
Posted: 4/4/2020 at 5:15 AM
Post #7
Spring Fest Submissions
Moon-Kissed Meadow Aeridini



Spring Dawn Aurleon



Mossy Stream Bulbori



Vernal Blessing Draeyl



Unattended Garden Faelora



Ancient Garden Ferrikki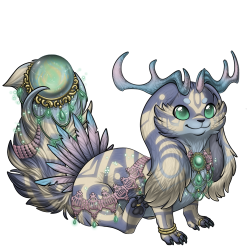 Flourishing Meadow Griffi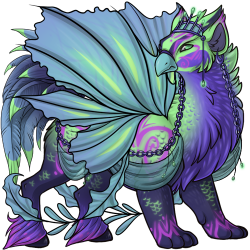 New Beginnings Kelpari[Resubmission]



Lighira



Lover's Boquet Luffox



Spring's Dusk Lunemara



Starlit Skies Lupora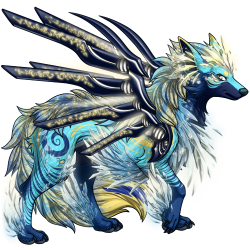 Morkko



Starlit Meadow Nephini



Dull Bloom Ny'vene



Nytekrie



Puffadore



Once-Underwater Garden Qitari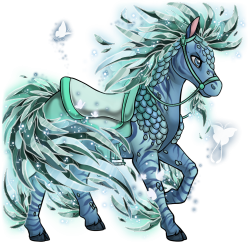 Sweet Violet Ryori



Reflected Waters Sylvorpa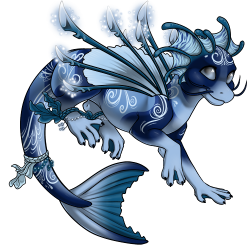 Vulnyx



Vernal Dragon Zolnixi*

Vulnerath
Level 70
Guardian
Joined: 1/25/2014
Threads: 4
Posts: 446
Posted: 4/4/2020 at 5:19 AM
Post #8
Muddy Frog Ferrikki
Water Garden Puffadore
Edited By Vulnerath on 4/6/2020 at 7:40 AM.
K1tten
Level 70
The Kind-Hearted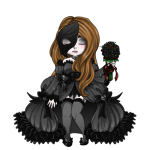 Joined: 12/18/2016
Threads: 0
Posts: 24
Posted: 4/4/2020 at 5:26 AM
Post #9
Vintage Spring Aeridini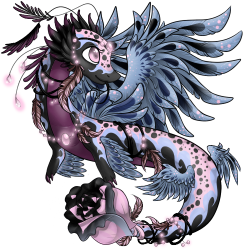 May Rain Bulbori
Saucer Magnolia Draeyl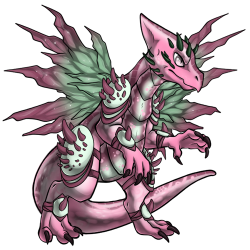 Tulip Boquet Faelora
Alexandrina Saucer Magnolia Ferrikki
Earthworm Luffox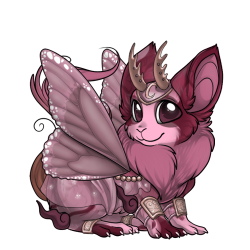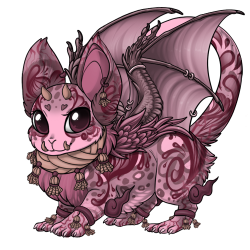 Rollie Pollie Lunemara
New Tree Lupora


Shared Garden Nephini(Based on the shared Garden of Last Spring Fest)

Wish I May, Wish I Might Nytekrie
Strawberry Cream/Chocolate Egg Puffadore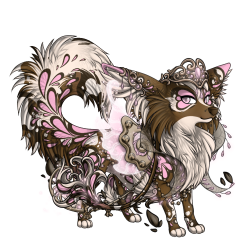 (Thunderchild)Flowering Crabapple Qitari

Thunderstorm Ryori
Lightning Before The Thunder Sylvorpa
Clematis Vulnyx
Starlight Zolnixi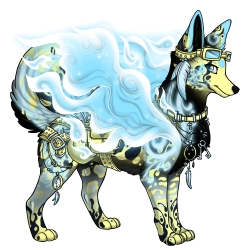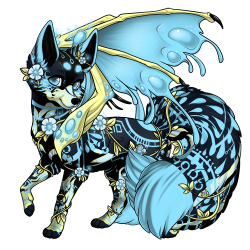 Edited By K1tten on 4/30/2020 at 5:17 AM.
Goldshinx
Level 70
Premier Sculptor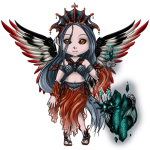 Joined: 2/29/2016
Threads: 14
Posts: 754
Posted: 4/4/2020 at 5:36 AM
Post #10
Some designs previously submitted in 2017, 2018 and 2019 :D

Pansy Aeridini


Gold-laced Primrose Aurleon
Apple Flower Bulbori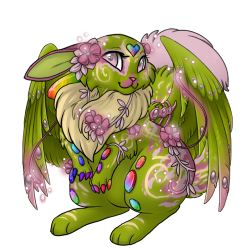 Blue Peter Rhododendron Faelora
Lady Alexandra Peony Ferrikki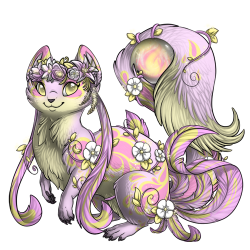 Pastel Butter Cookie Griffi
White Peach Margarita Kelpari
Blackberry Lavender Champagne Lighira
Puschkinia Luffox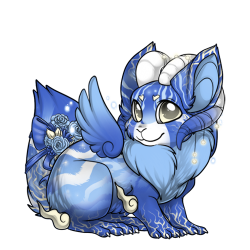 Pickwick Crocus Lunemara
Mourning Cloak/Camberwell Beauty Lupora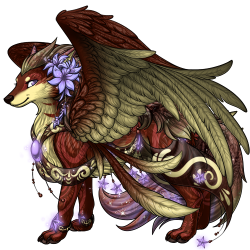 Mint Julep Morkko
Lavender Lemonade Nephini


Love-in-a-Mist Ny'vene
(this is a really cool looking flower! :o)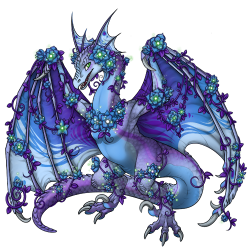 Chihuly Rose Nytekrie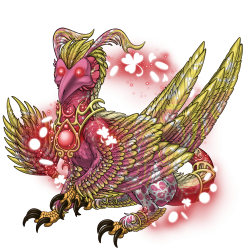 Black Swallowtail Puffadore
Spring Garden Qitari
Apricot Tree Blossom Ryori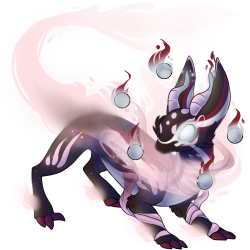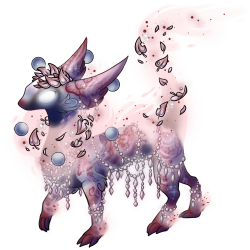 Wedding Bouquet Sylvorpa
Double Delight Rose Vulnyx
Peacock Butterfly Zolnixi
Edited By Goldshinx on 4/29/2020 at 11:25 AM.
Go to Page:
1, 2, 3... 22, 23, 24
Go to Top
This Page loaded in 0.053 seconds.
Terms of Service | Privacy Policy | Contact Us | Credits | Job Opportunities
© Copyright 2011-2020 Sylestia Games LLC.
All names and logos associated with Sylestia are Trademarks of Sylestia Games LLC.
All other trademarks are the property of their respective owners.
For questions, comments, or concerns please email at Support@Sylestia.com.