Overview
Stables
Hatchery
Inventory
Wardrobe
Referrals
Settings
Seasonal Festival
World Map
Generator
Breeding Grounds
Nurturing Grounds
Party
Task Log
Mission Log
Quest Log
Player Trades
Trade Broker
Currency Exchange
Eggling Auction
Pick A Door
Official Games
Un-Official Games
Jinxie's Jamboree
Festival Shop
Diamond Shop
Avatar Shop
Scale Shop
Inbox
Forums
Community Polls
Advanced Search
July 16th, 2020

86 Online
8:36 AM
Advanced Search
Active Players on Sylestia
Category
Total
Yesterday
Players
5,113
731
Sylestia Pet Data
Category
Total
Yesterday
Pets
5,746,797
1,449
Generated
423,145
53
Captured
889,567
85
Bred
4,434,085
1,311
Statistics updated daily at midnight
Recent Announcements
Thread
Posted
Patriotic Event Overvi.. Jul 3 Spring Festival Overvi.. May 23 Mother's Day Diamo.. May 10 Sylestia Job Opportuni.. Apr 23 Nytekrie Revamp Final.. Apr 13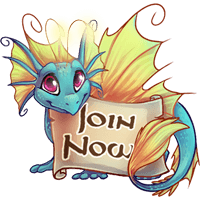 Forum Index > News and Announcements > Expired Currency
Page 6
1, 2, 3... 5, 6, 7... 15, 16, 17
Go to Page:
Author
Thread Post
Runebook
Level 70
Wondrous Witch
Joined: 10/12/2018
Threads: 0
Posts: 147
Posted: 10/21/2019 at 5:49 AM
Post #51
Thanks for taking the time to explain everything in so much detail, really helps understand what exactly's goin on. :3
I honestly love the pet prestige idea (Extremely unpopular opinion but I love grinding/farming for things, especially when I can't figure out anything better to do) makes using my starter in teams again way more viable.
Falkinsey
Level 70
Guardian of the Realm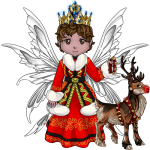 Joined: 10/4/2014
Threads: 15
Posts: 1,916
Posted: 10/21/2019 at 5:59 AM
Post #52
Poor Krin. I hope you managed to sleep eventually. We really do appreciate all that you do and try as you might you can never please all of the people all of the time!

Firstly the new features sound really exciting, although I haven't really totally understood them. Sometimes I have to actually get involved in doing something before it make complete sense. I love how you are always coming up with new ideas to keep our interest and offer us new challenges. It keeps the site fresh and fun for the players who have been here longer. On the super maxed stats I think it will be some time before those who take the new route get close to challenging people's existing projects so major breeders should have time to reassess and adapt new projects. Demand for super stat pets is unlikely to drop yet.

On the issue of the tokens, supplies etc. no longer having any value once a festival is over, that makes perfect sense to me. I never really understood why this hasn't always happened. It is unfortunate for those who collected a lot in the last few fests assuming they would have the value they have in the past but the cap seems reasonable. (Easy for me to say as I am well inside it and I do feel for those who are going to lose out this time)

On the issue of auto-finishing pets this is the most painful to me but also makes perfect sense, now that we know in advance and can plan accordingly. I always start each fest with the aim of getting at least two of every pet and more recently have ended up with 4 to 12 of each pet - totally unnecessary but those catalysts etc. are just so irresistible. The result is overcrowded stables and lots of lovely pets that I am unlikely to use in the future. This will force me not to make that last minute 30 at least! I do have a couple of concerns. I am not sure why the 'Festival growing items will mostly cease dropping from the Festival Zone.' It is really hard to get enough as it is and all my tokens are usually spent on pots or the equivalent. I am hoping you might reconsider this. The other is a suggestion, which may or may not be feasible or popular. Once the zone has closed, I wonder if it might be best if the Haunted House etc. no longer gave catalysts or whatever the equivalent is for that festival. This means people would know exactly what their options are in those last two weeks and wouldn't suddenly get a majestic or fabled catalyst that they feel they just have to make.

So looking forward to Fall Fest!

Edit - I live about 30 miles from central London, the furthest I have ever lived from there in my life, and I will never love the clouds and rain :P
Edited By Falkinsey on 10/21/2019 at 7:48 AM.
Ajthedragon
Level 70
The Kind-Hearted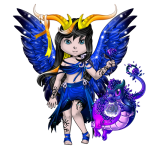 Joined: 2/26/2017
Threads: 0
Posts: 74
Posted: 10/21/2019 at 6:04 AM
Post #53
Ok, so.
The wild stats: cool.
Token Remove: understandable considering how it was being abused.
Auto Complete removal: I simply cant agree with, I love the themed, and love playing this game, but I simply don't have the time recently. Last festival I barely got my crafts over the cap because I didn't have the time to collect materials or tokens. I will admit the extra week will help, but wouldn't it be possible to just increase the completes required to 40-60%, it means we would still have to work for it, but it would give everyone a bit of breathing room.
Everything else: No qualms, seems like you'll have a better time balancing everything now though, so I just hope you don't over work yourself trying to get it set up.
Malikas
Level 70
The Kind-Hearted
Joined: 12/17/2015
Threads: 47
Posts: 935
Posted: 10/21/2019 at 6:42 AM
Post #54
Link: https://www.sylestia.com/forums/?thread=81803&page=5#47
Author: Krinadon
Time Posted: 10/21/2019 at 4:21 AM
Clarification. I initially mistyped and said Wild stats would bring Str/Int/Dex/Agi to 300. I meant 200!


Saw that you clarified this!

I am still cautious about exanding wild stats, as they are a can of worms. As it is now, superstats are a thing and have become part of the breeding culture. Max stat pets with 200 mana and +60 or more wild stats are already a thing, solely from careful breeding with lost grove legendaries/etc.

So really, that devalues the whole "wild stats from experience/battling." Yet cutting back or removing the breedability of wild stats is likely to upset a lot of players, particularly super-stat breeders.

Yet keeping the same wild stat system is likely to lead to major issues down the road... A single +190 wild stat pet (an extreme example, but even lesser amounts would do this) could completely devastate the max stat economy... in a little while, all max stat pets will be +100 (or otherwise at the cap--i.e. 50 +150 etc) from breeding alone. I'm not sure if this was the intention.

At that point, the only solution becomes raising the stat cap again, which can lead to ridiculous stat inflation...

I am all about the sustainability of sylestia, and am willing to accept (and even embrace) difficult decisions like fest gold to make things more sustainable. Yet I do think that the wild stat situation is leading to things being more un-sustainable...
Weaveroflies
Level 69
Joined: 5/21/2019
Threads: 3
Posts: 171
Posted: 10/21/2019 at 6:53 AM
Post #55
Thanks for taking the time to type all of this. I feel like the removal of auto complete is a good idea at this point because more people will start thinking that its the way everything is supposed to be, and more people will oppose it in the future.
Somneli
Level 70
The Perfectionist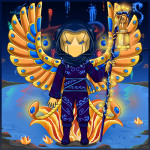 Joined: 1/9/2016
Threads: 82
Posts: 2,919
Posted: 10/21/2019 at 6:57 AM
Post #56
4. Festival growing items will mostly cease dropping from the Festival Zone. The Festival Zone will be focused on rewarding players with the unique Avatar Items, the unique Themed Pets, a grind-able method of obtaining Festival Tokens, and a way to easily level up pets. Players will be expected to mainly obtain the Festival growing items through the Festival Shop and/or other features, such as the Task Log, Haunted House, etc.

...Any chance that the token price of growing items will drop a bit? Maybe it's just because they were so plentiful in the zone, but I always hated having to buy them because they seemed so expensive. Maybe it won't be so bad if they're less common, idk, gotta actually get there and find out I guess :\

Edit again: One thing to clarify - I'm most worried about the effect this will have on brewing agents (or whatever they're called). I understand limiting the autofinish feature. But it means we'll need more agents to help the pets along. And if they're not dropping from the zone... I'm worried we might not get enough to make that possible.

But!! Wild stats!! Double expertise!!!!

Maws of Madness... sounds intriguing, though I think I'll have to actually try it out to really understand it. One question though - when you say it has grove rules for consumables, does this mean using grove consumables? Or just grove rules? 'Cos players who haven't gotten to the grove wouldn't have grove consumables.

Edit: by the way, for wild stats. Will our current overflow (about 20,000% for my light tank) count for wild stat level-ups? like how does this work
Edited By Somneli on 10/21/2019 at 7:44 AM.
Cececat
Level 70
High Priest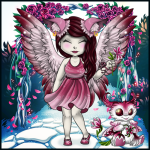 Joined: 4/25/2017
Threads: 127
Posts: 2,519
Posted: 10/21/2019 at 7:03 AM
Post #57
Wow, ok that a lot of changes but I think most of them will have a positive impact. The only one I'm having trouble understanding in not being able to obtain supplies in the zone. I understand that you are able to get fest supplies in other places but I, personally, don't buy things from the fest shop as I think they are too expensive and I have a sister who plays the game, it's hard for her to complete fest tasks and earn coins. I'm just worried that with the decrease in supplies, newbies won't be able to do anything as they can't earn it and with the decrease of quantity, price is sure to skyrocket on the broker.
Imperium
Level 70
Master Sylestiologist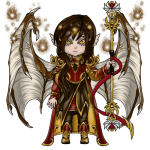 Joined: 8/21/2013
Threads: 321
Posts: 4,618
Posted: 10/21/2019 at 7:24 AM
Post #58
Is it possible to consider as another coin/festival currency dump usage idea, maybe adding in the really rare/recolorable retired festival items from each fest for about 5000-10000 tokens each? As the festivals continue, more and more items are stuffed into those retired festival item boxes and it's a bit of a shame that so much money goes into those items with very little chance of them ever getting to see the light of day.
Amberfur
Level 70
Guardian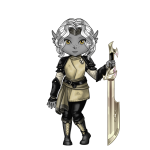 Joined: 6/16/2017
Threads: 90
Posts: 1,363
Posted: 10/21/2019 at 7:27 AM
Post #59
This all sounds really good!
If I had to give one suggestion, maybe for the pet completion if the pet has a 3vis additive or is majestic then it could be auto completed. I know it really sucks when you spend a bunch of money or work really hard only to run out of time or go out of town.
Dragongem23
Level 63
The Tender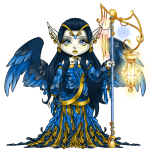 Joined: 7/19/2017
Threads: 253
Posts: 24,524
Posted: 10/21/2019 at 8:09 AM
Post #60
Does this mean if we keep tokens and brewing(or any pet crafting) items in our inventory instead of using them to brew(or craft),will disappear or will that stay the same
Go to Page:
1, 2, 3... 5, 6, 7... 15, 16, 17
Go to Top
This Page loaded in 0.029 seconds.
Terms of Service | Privacy Policy | Contact Us | Credits | Job Opportunities
© Copyright 2011-2020 Sylestia Games LLC.
All names and logos associated with Sylestia are Trademarks of Sylestia Games LLC.
All other trademarks are the property of their respective owners.
For questions, comments, or concerns please email at Support@Sylestia.com.