Overview
Stables
Hatchery
Inventory
Wardrobe
Referrals
Settings
Seasonal Festival
World Map
Generator
Breeding Grounds
Nurturing Grounds
Party
Task Log
Mission Log
Quest Log
Player Trades
Trade Broker
Currency Exchange
Eggling Auction
Pick A Door
Official Games
Un-Official Games
Jinxie's Jamboree
Festival Shop
Diamond Shop
Avatar Shop
Scale Shop
Inbox
Forums
Community Polls
Advanced Search
May 31st, 2020

184 Online
1:12 AM
Advanced Search
Active Players on Sylestia
Category
Total
Yesterday
Players
5,465
867
Sylestia Pet Data
Category
Total
Yesterday
Pets
5,655,933
2,591
Generated
410,735
267
Captured
871,312
931
Bred
4,373,886
1,393
Statistics updated daily at midnight
Recent Announcements
Thread
Posted
Spring Festival Overvi.. May 23 Mother's Day Diamo.. May 10 Sylestia Job Opportuni.. Apr 23 Nytekrie Revamp Final.. Apr 13 Easter Event Overview Apr 10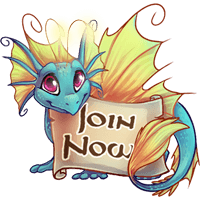 Forum Index > News and Announcements > Regarding Advancement Points
Page 6
1, 2, 3, 4, 5, 6
Go to Page:
Author
Thread Post
Jemadar
Level 70
Guardian of the Realm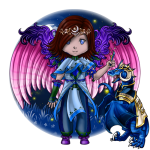 Joined: 5/2/2019
Threads: 13
Posts: 388
Posted: 10/13/2019 at 4:19 PM
Post #51
Link: https://www.sylestia.com/forums/?thread=81547&page=5#50
Author: Krinadon
Time Posted: 10/13/2019 at 4:03 PM
[quote=1855583]

It will be time limited rewards.

The goal of that first shop will be to 'reward' long time players with tons of accumulated AP as kind of a trade off for me taking it away. It's kind of like, "Here, this is what you get in compensation for all of that time spent where you couldn't do anything with those points."

Then, we "reset" and enter a new era where there is actually things to spend points on and buy - open to all players moving forward.


Okay, that is what I thought, but just figured I would ask.

Thank you.
Silverkitsu
Level 70
Sylestiologist
Joined: 8/24/2016
Threads: 133
Posts: 1,713
Posted: 10/14/2019 at 1:59 AM
Post #52
That sounds great, can't wait to see the new upgrades for the wardrobe and account that will be available, and this definitely seems like a fair way to transition into a shop while still giving players with AP over the cap some limited reward for their long time commitment to the site!
Starline
Level 70
Cutely Creative
Joined: 3/14/2016
Threads: 91
Posts: 1,641
Posted: 10/14/2019 at 7:54 AM
Post #53
could you put in a way for people to exchange AP for Gold or Diamonds with other players as well?
Edited By Starline on 10/14/2019 at 7:55 AM.
Krinadon
Level 70
Guardian of the Realm
Site Administrator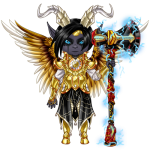 Joined: 12/17/2012
Threads: 818
Posts: 12,044
Posted: 10/14/2019 at 12:08 PM
Post #54
Link: https://www.sylestia.com/forums/?thread=81547&page=6#53
Author: Starline
Time Posted: 10/14/2019 at 7:54 AM
could you put in a way for people to exchange AP for Gold or Diamonds with other players as well?


There isn't a plan to do a direct AP -> Gold/Diamond exchange at this time.
Awesomspiritcat21
Level 23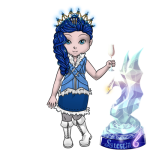 Joined: 9/14/2018
Threads: 0
Posts: 11
Posted: 10/17/2019 at 7:10 PM
Post #55
i have like 1,102 AP points but im not sure what to do with them and ive only been here a year lol
Go to Page:
1, 2, 3, 4, 5, 6
Go to Top
This Page loaded in 0.007 seconds.
Terms of Service | Privacy Policy | Contact Us | Credits | Job Opportunities
© Copyright 2011-2020 Sylestia Games LLC.
All names and logos associated with Sylestia are Trademarks of Sylestia Games LLC.
All other trademarks are the property of their respective owners.
For questions, comments, or concerns please email at Support@Sylestia.com.