Overview
Stables
Hatchery
Inventory
Wardrobe
Referrals
Settings
Seasonal Festival
World Map
Generator
Breeding Grounds
Nurturing Grounds
Party
Task Log
Mission Log
Quest Log
Player Trades
Trade Broker
Currency Exchange
Eggling Auction
Pick A Door
Official Games
Un-Official Games
Jinxie's Jamboree
Festival Shop
Diamond Shop
Avatar Shop
Scale Shop
Inbox
Forums
Community Polls
Advanced Search
February 21st, 2020

181 Online
12:31 PM
Advanced Search
Active Players on Sylestia
Category
Total
Yesterday
Players
6,897
992
Sylestia Pet Data
Category
Total
Yesterday
Pets
5,472,801
1,445
Generated
404,389
86
Captured
847,238
170
Bred
4,221,174
1,189
Statistics updated daily at midnight
Recent Announcements
Thread
Posted
Week of Love Overview Feb 13 New Feature: Nurturing.. Feb 9 Winter Festival Pet Tr.. Dec 26 Winter Festival Diamon.. Dec 23 Winter Festival Overvi.. Dec 22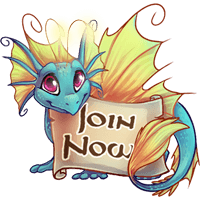 Forum Index > News and Announcements > Nytekrie Revamp Sketches 2.0
Page 9
1, 2, 3, 4, 5, 6, 7, 8, 9
Go to Page:
Author
Thread Post
Pnguin
Level 50
Trickster
Joined: 11/13/2016
Threads: 66
Posts: 537
Posted: 9/16/2019 at 12:48 PM
Post #81
ikr! :(
Royal
Level 70
The Majestic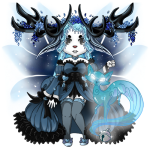 Joined: 10/9/2015
Threads: 15
Posts: 538
Posted: 9/16/2019 at 8:39 PM
Post #82
Is it bad that I like the Nytes right now more??

First I'll start with things I like about the new revamp, I really like the new details on the feathers, talons, tails and other parts so good job Krinadon! There's clearly a huge improvement from the Nytes now(in certain aspects). Another thing I love and appreciate so much is that you actually listen to what the players think. So, THANK YOU! But now for the critiques. . .(No harm intended, my tone may sound really salty and mean but it's just because this is my favorite species and I would just LOVE for them to have the best revamp possible!)

*all my critiques are on adult forms only*
I don't really understand the super fluffy heads it makes them look so chubby and cutesy which isn't what I wanted with this revamp. They're supposed to be hunters that lurk in the shadows, not some cotten ball faced no neck whatever they are. The female has no neck whatsoever and it's very hard to look at. Another thing is although the wings are more accurate now than before, they're still too big and weird because of some extra feathers were added but the anatomy is wrong, I'll explain this with pictures below.

Below is a picture of a bird wing, the basic structure is some big feathers at the end half and then shorter features on the half near the body, unlike the sketches that show the feathers remaining big throughout the whole wing, giving it a really unproportional look.


Here's how it should fold:


I honestly wish they looked a bit more like this:


and this:



Now time for my redoodle of the Nytes(WIP)
Edited By Royal on 9/16/2019 at 9:07 PM.
Geddra
Level 70
The Tender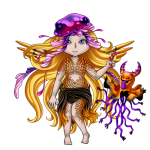 Joined: 4/23/2019
Threads: 1
Posts: 24
Posted: 9/17/2019 at 12:50 PM
Post #83
Awe I loved that the babies were fluffy. So cute
Hoooowlers
Level 52
The Artistic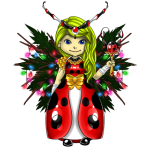 Joined: 10/27/2018
Threads: 107
Posts: 1,977
Posted: 9/18/2019 at 6:02 PM
Post #84
I really like how you made the childrens look more fluffy, but I think that the feathers on the back legs on the adults look sort of wierd.
Thank you for taking the time to read my comment.
Earthprotector49
Level 70
The Kind-Hearted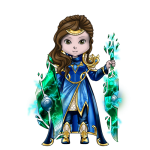 Joined: 8/13/2018
Threads: 11
Posts: 676
Posted: 9/19/2019 at 9:25 AM
Post #85
My one suggestion, which might fix the too cutesy critique some have about the adults, is maybe change the design of the males beak so it looks like hes in mid-screech (assuming owls do that, of course). That would allow you to give the female a more fierce expression, which, IMO, she should have anyway, as it fits better with the way shes holding up one of her front feet/hands. Ill illustrate what I mean later.

As for the hatchlings? No complaints/critiques about them.They look good to me (and very, VERY cute 8) ) :).
Edited By Earthprotector49 on 9/19/2019 at 9:31 AM.
Encryption
Level 70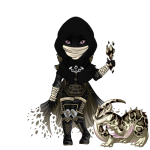 Joined: 6/24/2018
Threads: 32
Posts: 1,133
Posted: 9/19/2019 at 6:52 PM
Post #86
i dont think its the adults that look too cutesy, its the babies.
Starline
Level 70
Cutely Creative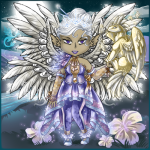 Joined: 3/14/2016
Threads: 89
Posts: 1,618
Posted: 9/19/2019 at 7:13 PM
Post #87
I think what you are all forgetting is that this site is for fantasy creatures not real ones, while everyone seems to be pointing out how real animals are this might not be the feel that the artists were looking for.

I think whatever is decided will be great.
Encryption
Level 70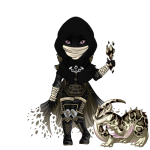 Joined: 6/24/2018
Threads: 32
Posts: 1,133
Posted: 9/19/2019 at 10:07 PM
Post #88
true but comparing too real animals can make them look less akward
Go to Page:
1, 2, 3, 4, 5, 6, 7, 8, 9
Go to Top
This Page loaded in 0.017 seconds.
Terms of Service | Privacy Policy | Contact Us | Credits
© Copyright 2011-2020 Sylestia Games LLC.
All names and logos associated with Sylestia are Trademarks of Sylestia Games LLC.
All other trademarks are the property of their respective owners.
For questions, comments, or concerns please email at Support@Sylestia.com.