Overview
Stables
Hatchery
Inventory
Wardrobe
Referrals
Settings
Seasonal Festival
World Map
Generator
Breeding Grounds
Nurturing Grounds
Party
Task Log
Mission Log
Quest Log
Player Trades
Trade Broker
Currency Exchange
Eggling Auction
Pick A Door
Official Games
Un-Official Games
Jinxie's Jamboree
Festival Shop
Diamond Shop
Avatar Shop
Scale Shop
Inbox
Forums
Community Polls
Advanced Search
May 28th, 2020

276 Online
1:27 PM
Advanced Search
Active Players on Sylestia
Category
Total
Yesterday
Players
5,516
870
Sylestia Pet Data
Category
Total
Yesterday
Pets
5,646,812
3,065
Generated
410,002
201
Captured
868,147
1,067
Bred
4,368,663
1,797
Statistics updated daily at midnight
Recent Announcements
Thread
Posted
Spring Festival Overvi.. May 23 Mother's Day Diamo.. May 10 Sylestia Job Opportuni.. Apr 23 Nytekrie Revamp Final.. Apr 13 Easter Event Overview Apr 10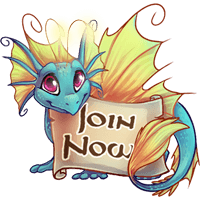 Forum Index > News and Announcements > Nytekrie Revamp Sketches 2.0
Page 8
1, 2, 3, 4, 5, 6, 7, 8, 9
Go to Page:
Author
Thread Post
Sakura
Level 70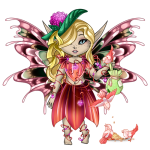 Joined: 6/9/2017
Threads: 75
Posts: 1,789
Posted: 9/14/2019 at 9:59 PM
Post #71
I feel as though the lines on the wings are too sharp and smooth; possibly more texture is necessary. The faces also look strange on the adults- they need to be more round in my opinion.

Edit: After looking at what the wings will actually look like, I don't have any critiques on them.

I absolutely adore the hatchlings, however the male face looks like it's missing a few details.
Edited By Moondrop on 9/14/2019 at 10:02 PM.
Faeyla
Level 70
Trickster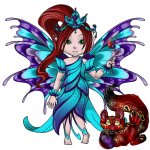 Joined: 10/11/2014
Threads: 15
Posts: 877
Posted: 9/14/2019 at 10:15 PM
Post #72
The good:
-Love the new talons. The two toes was very strange looking and frankly how on earth would you catch anything with just two toes? These look formidable.
-Love the new position of the males tail.
-The wings look much more detailed.

The not so good:
The faces still look odd. Copehs gif post really says it all. They look 100% better to me with the beards brought up to the beak.

The indifferent:
-I dont have any issue with the females tail, but neither would I care if it is brought down.
-The extra feathers on the back of the legs look fine, but I also didnt have any issue with barer legs. Plenty of raptors have skinny featherless legs.
-The babies look okay. Yes they might be overly cute, but I would much rather they were cute than the adults. Plus they just hang out in my hatchery. I am much more concerned about how the adults look. :-P

Overall, I really like how they are coming together and I am happy to see changes that make sense are being added in. I am excited (and a bit nervous) to see how the mutations end up looking.
Edited By Faeyla on 9/15/2019 at 1:09 AM.
Wolfiesparks
Level 70
The Tender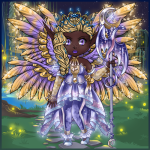 Joined: 6/4/2017
Threads: 31
Posts: 1,285
Posted: 9/14/2019 at 11:39 PM
Post #73
I would be cool with removing the 'beards', but having the third toe face backward sounds like it would be cool. It's just a really interesting concept of a more handlike thing, like they can grasp onto things, and most predator birds seem to have that? Not sure though, but they look awesome!
Scathreoite
Level 70
Master Egg Hunter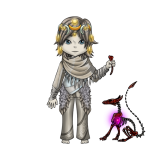 Joined: 11/2/2014
Threads: 33
Posts: 2,170
Posted: 9/15/2019 at 7:18 AM
Post #74
on the matter of 'how would they catch things with only two forward-facing toes*'... the... the same way many non-avian theropods might have, primarily using their hands to grip and using their hind feet and/or mouth for inflicting the majority of the damage? That would seem like a logical conclusion to us.
They could even just use their foreclaws for climbing or something, like baby hoatzin.

*(foreclaws might be a better term, really, since it's them that they only have two of; their hind feet have always been three forward/one backward, like any eagle or hawk)
(and two fingers(+wing-supporting-finger, Hopefully) would hardly be the strangest setup ever, considering in our own magicless and mundane world there have been theropod-lineage dinosaurs with everywhere from five all the way down to zero fingers)


Actually, it's interesting to us how the claws in these sketches seem somewhat more similar to the nyte's Tribal Armor claws than the current base claws




on the babies, since a lot of people seem to think they should be less fluffy, maybe their feathering could be slightly shorter, like this baby burrowing owl


(also, I was just thinking about why the baby female's face looks,,, strange? to us, and I think it might be because of how round her beak looks (and the nostrils being quite far down towards the tip overall?))
Duckbunny427
Level 69
Nature Walker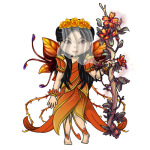 Joined: 3/12/2019
Threads: 63
Posts: 1,468
Posted: 9/15/2019 at 8:32 AM
Post #75
Their nice! I know no one will agree with this, but I actually liked the old ones better.
Alchemy
Level 70
Trickster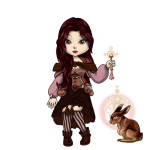 Joined: 11/6/2014
Threads: 107
Posts: 1,590
Posted: 9/15/2019 at 10:36 AM
Post #76
I agree. I like the old design better.

However, I know they're going to update anyways, so here's my input on the current designs.

1. There is something off about the faces. Like they're too fluffy/wide compared to the neck and size of the head. I think they need to be sleeker and a little more aggressive looking.

2. The female's tail doesn't seem aligned correctly and I don't like it being so close to her head.

3. I think the wingtips are too smooth and even compared to their original design. I liked how the original design was kinda "edgy".
Akito
Level 66
Trickster
Joined: 2/27/2013
Threads: 145
Posts: 564
Posted: 9/15/2019 at 4:58 PM
Post #77
I still think they look way to fluffy. Part of why I loved them so much was that they were sleek and not fluffy. The faces kinda look like they ate something they were allergic to and puffed up. I would go sleeker on the face and neck.
Thunderclancat28
Level 70
Warden of Umbra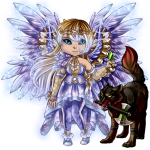 Joined: 10/12/2018
Threads: 25
Posts: 724
Posted: 9/16/2019 at 11:51 AM
Post #78
So cute!
Sc0ut
Level 62
Trickster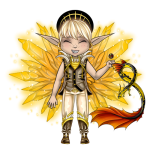 Joined: 2/23/2015
Threads: 81
Posts: 2,118
Posted: 9/16/2019 at 12:14 PM
Post #79
I like the art, but the head of the female seems weirdly squished, and her tail seems too high. Actually, the heads on both adults seem oversized and uncomfortable. The babies look very odd, possibly the excessive fluff, possibly the faces. Also, compared to the others, the adult male has a somewhat boring pose. It would definitely be nice to see it changed.
Vigil
Level 65
The Kind-Hearted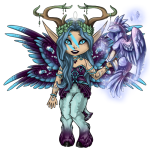 Joined: 2/13/2017
Threads: 125
Posts: 10,536
Posted: 9/16/2019 at 12:41 PM
Post #80
The faces look a little too shapeless. I understand they are based on owls but it would be nice to have more shape to the head instead of it just being flat and round.
Go to Page:
1, 2, 3, 4, 5, 6, 7, 8, 9
Go to Top
This Page loaded in 0.016 seconds.
Terms of Service | Privacy Policy | Contact Us | Credits | Job Opportunities
© Copyright 2011-2020 Sylestia Games LLC.
All names and logos associated with Sylestia are Trademarks of Sylestia Games LLC.
All other trademarks are the property of their respective owners.
For questions, comments, or concerns please email at Support@Sylestia.com.