Overview
Stables
Hatchery
Inventory
Wardrobe
Referrals
Settings
Seasonal Festival
World Map
Generator
Breeding Grounds
Nurturing Grounds
Party
Task Log
Mission Log
Quest Log
Player Trades
Trade Broker
Currency Exchange
Eggling Auction
Pick A Door
Official Games
Un-Official Games
Jinxie's Jamboree
Festival Shop
Diamond Shop
Avatar Shop
Scale Shop
Inbox
Forums
Community Polls
Advanced Search
August 3rd, 2020

39 Online
7:12 AM
Advanced Search
Active Players on Sylestia
Category
Total
Yesterday
Players
5,114
692
Sylestia Pet Data
Category
Total
Yesterday
Pets
5,776,081
1,742
Generated
424,076
18
Captured
892,357
101
Bred
4,459,648
1,623
Statistics updated daily at midnight
Recent Announcements
Thread
Posted
Lost Grove Traits Show.. Jul 22 Lost Grove Restricted.. Jul 20 Patriotic Event Overvi.. Jul 3 Spring Festival Overvi.. May 23 Mother's Day Diamo.. May 10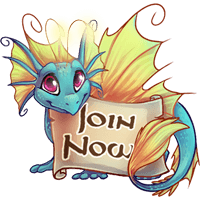 Forum Index > Official Games and Contests > 2019 Summer Festival - Sylesti Beach Sti...
Page 7
1, 2, 3, 4, 5, 6, 7, 8
Go to Page:
Author
Thread Post
Starline
Level 70
Cutely Creative
Joined: 3/14/2016
Threads: 92
Posts: 1,653
Posted: 8/19/2019 at 7:40 AM
Post #61
yes you have to sign up but its free
Ponder
Level 70
Sylestiologist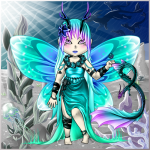 Joined: 8/29/2016
Threads: 124
Posts: 1,163
Posted: 8/19/2019 at 1:31 PM
Post #62
Well, I certainly had fun with this. :D My old program didn't like how many layers I was using, and I couldn't figure out how to merge just some of them, so I couldn't make the background detailed, just the castle. But I had fun going all out on the castle!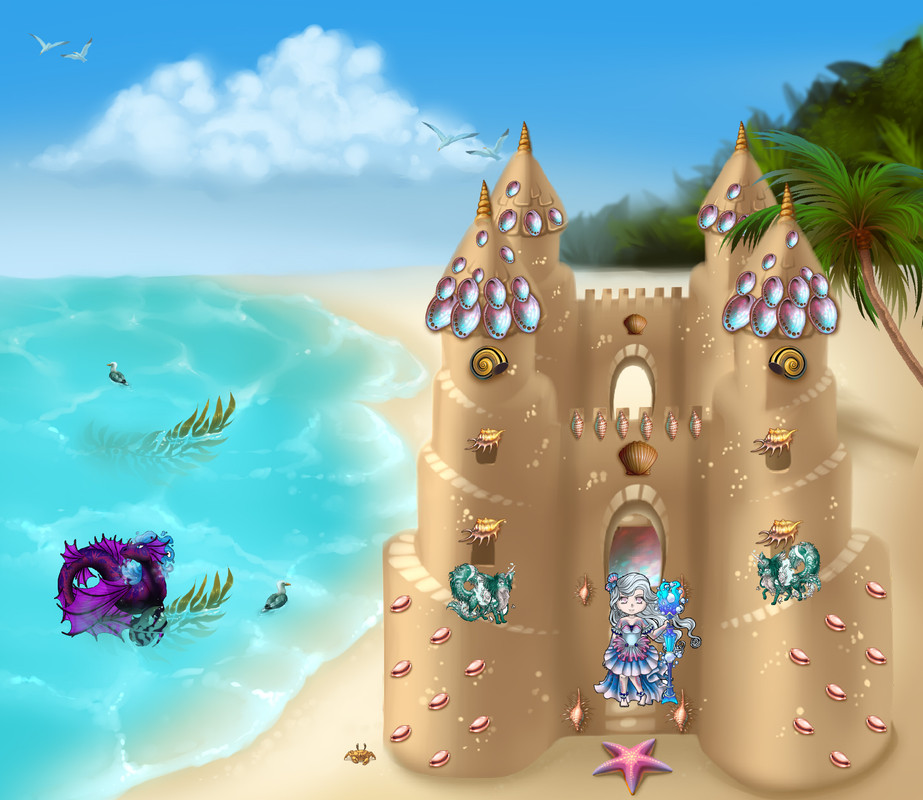 The Princess of the Sea bids you welcome to the Castle of the Sand. Her royal steed frolics in the shallows, and her loyal companions stand by, small and cute but ready to defend her if the need arises.

Pets used: King's Crown Conch and Sanibel Junonia, Puffs I designed and regenned.



And my tagged Butterfly Fairy Kelpari. I had a hard time deciding on the Kelp to use, but he seemed fitting for a royal steed.

Edited By Lonefox on 8/20/2019 at 7:32 PM.
Taptothebeat
Level 65
Ghost Writer
Joined: 1/12/2013
Threads: 197
Posts: 3,557
Posted: 8/19/2019 at 8:23 PM
Post #63
Heilix
Level 66
The Kind-Hearted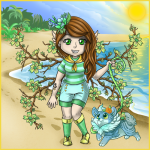 Joined: 2/2/2013
Threads: 4
Posts: 89
Posted: 8/22/2019 at 3:22 PM
Post #64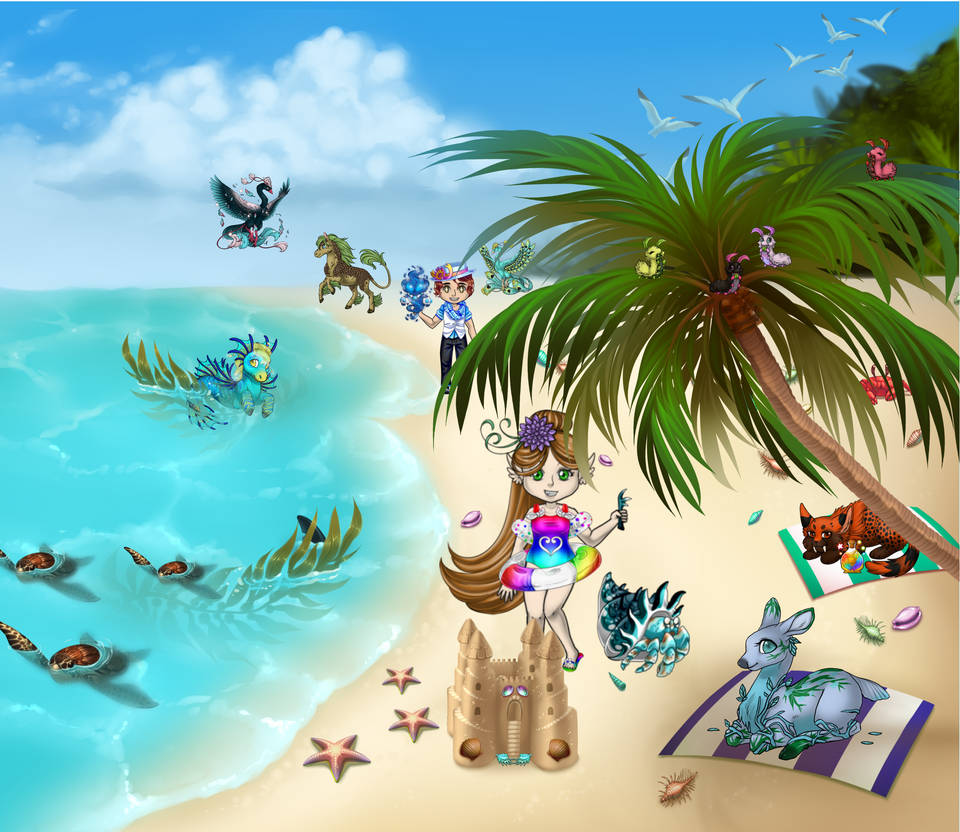 Amberfur
Level 70
Guardian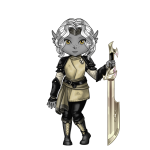 Joined: 6/16/2017
Threads: 90
Posts: 1,364
Posted: 8/24/2019 at 5:15 PM
Post #65

The beautiful Sylesti included are Olumulo the Ligh, Parili the Nixi, Koekje the Griffi, and Kahvi the Vorpa, the Lune being a design from last year's summer contest.
Edited By Amberpaw on 8/24/2019 at 8:20 PM.
Royal
Level 70
The Majestic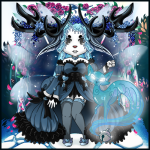 Joined: 10/9/2015
Threads: 15
Posts: 574
Posted: 8/26/2019 at 2:05 AM
Post #66
Went crazy with this XD Spent a good hour on it but looks pretty good!

Painteventer
Level 70
Guardian
Joined: 1/13/2018
Threads: 30
Posts: 806
Posted: 8/27/2019 at 4:50 PM
Post #67

Took my three special hatchlings to the beach
Edited By Painteventer on 8/28/2019 at 4:52 PM.
Grapejuice
Level 70
The Kind-Hearted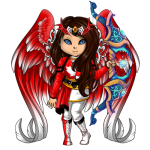 Joined: 1/8/2016
Threads: 142
Posts: 22,398
Posted: 8/31/2019 at 7:12 AM
Post #68

Just some elementals having a fun day at the beach!

You can see Dam'saain The Volcano Spirit building a sandcastle (his burning skull minion bringing him the seashells required of course)

Aquaria The Spirit of the Sea is trying to wrangle a young kelpari back where it belongs, in the deeper depths of the ocean, not the shallows. (A little hermit crab hitched a ride with her past the tides)

And watching all of this is Caeli the ruler of the air. They're keeping the weather pleasant and sunny, so that everyone can enjoy the beach!
Edited By Grapejuice on 9/8/2019 at 11:23 PM.
Dragoil
Level 70
The Artistic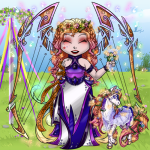 Joined: 2/28/2016
Threads: 152
Posts: 1,708
Posted: 9/2/2019 at 6:25 PM
Post #69
Family Day at the Beach


So my entry may need a little explanation, I Challenged my self to make avi representations of my RL family, I used my own sylesties (named after my pets) as my pets :)

Under the tree drinking something cold is myself,, squirting me with a water gun is my eldest Daughter Selene, On the beach about to get her back is my husband Jay, and Building a sand castle is my younger daughter Sammy, The puff on the beach behind me is Castifer (our RL puff/pomaranian) and down the beach playing with seashells is Pavlaov and Keesa our kitties. The lup is just for fun XD
Seagulls fly above, watching our antics while two swim and get closer looks.
I had fun colour adjusting sizing and moving things about. Love making a story with stickers XD.
Asviloka
Level 70
Ghost Writer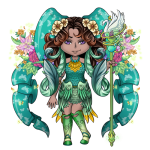 Joined: 3/12/2014
Threads: 87
Posts: 1,761
Posted: 9/4/2019 at 10:08 PM
Post #70
Family Vacation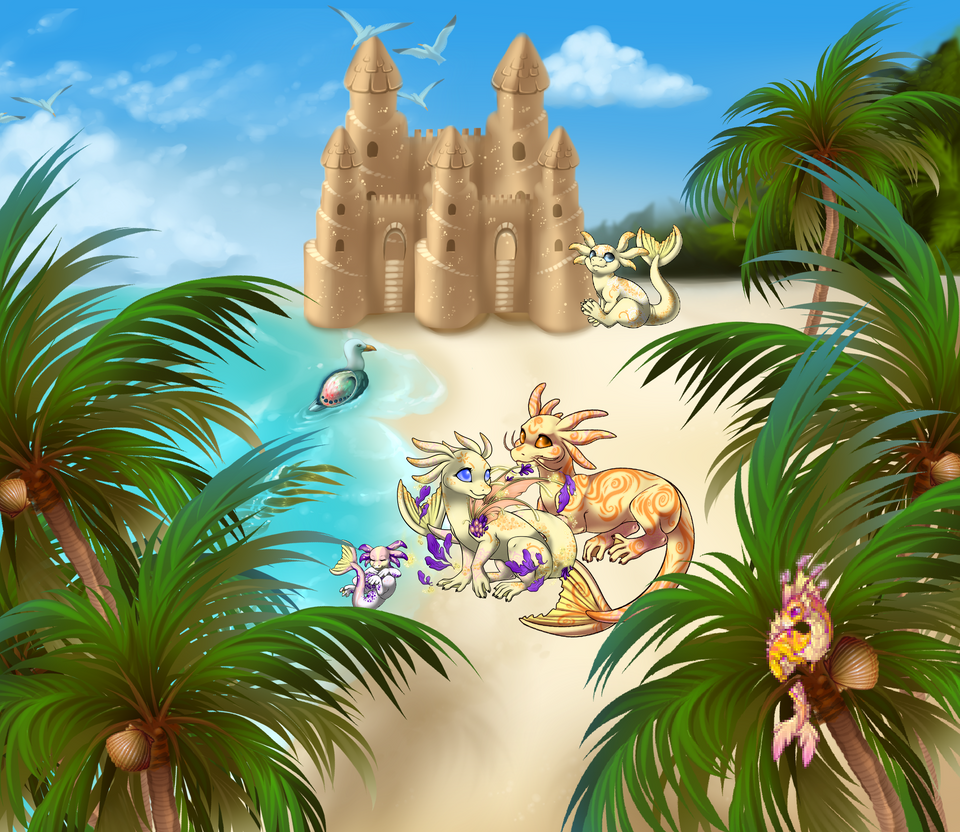 Go to Page:
1, 2, 3, 4, 5, 6, 7, 8
Go to Top
This Page loaded in 0.012 seconds.
Terms of Service | Privacy Policy | Contact Us | Credits | Job Opportunities
© Copyright 2011-2020 Sylestia Games LLC.
All names and logos associated with Sylestia are Trademarks of Sylestia Games LLC.
All other trademarks are the property of their respective owners.
For questions, comments, or concerns please email at Support@Sylestia.com.