Overview
Stables
Hatchery
Inventory
Wardrobe
Referrals
Settings
Seasonal Festival
World Map
Generator
Breeding Grounds
Party
Task Log
Mission Log
Quest Log
Player Trades
Trade Broker
Currency Exchange
Eggling Auction
Pick A Door
Official Games
Un-Official Games
Jinxie's Jamboree
Festival Shop
Diamond Shop
Avatar Shop
Scale Shop
Inbox
Forums
Community Polls
December 12th, 2019

219 Online
10:04 PM
Advanced Search
Active Players on Sylestia
Category
Total
Yesterday
Players
7,272
1,382
Sylestia Pet Data
Category
Total
Yesterday
Pets
5,338,523
2,008
Generated
389,328
290
Captured
824,791
197
Bred
4,124,404
1,521
Statistics updated daily at midnight
Recent Announcements
Thread
Posted
Avatar Shop Revamp Dec 11 Official Sylestia Merc.. Nov 30 2019 Advent Calendar Nov 30 Black Friday Extravaga.. Nov 27 The Maws of Madness Nov 11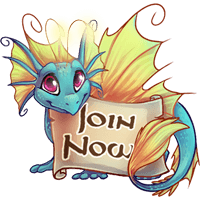 Forum Index > Player Guides > [NEW!] how to post non-sylestia images o...
Page 1
Author
Thread Post
Elenawsome
Level 64
The Kind-Hearted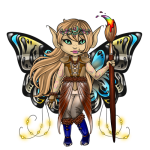 Joined: 10/14/2018
Threads: 15
Posts: 65
Posted: 8/14/2019 at 11:37 AM
Post #1
For quite some time now Ive been attempting to put non-Sylestian images in my bio/forums and whatnot, and considering I dont have a computer, its proven to be difficult. There are currently no guides on how to, so I guess Ive made a discovery... as we know, posting Sylestian images is pretty simple, you just put the link in. Thats not what this forum is about though! I know that currently we are able to use links and tabs and blah blah blah on computer to put these images, but thats also not this guide!



*DISCLAIMER: I dont fully know if this method works on phones other than iPhone!*
Youll need:
An Imgur account
The Imgur app
Safari or any other browser (minus puffin)
Your image (duh)



So the first step is picking your image. Ill be using some art I made recently. Once youve got that part down, then to the nitty gritty.



Next, youll want to post your image on Imgur. It should be hidden.

Then, (this should pop up right after you post in hidden, if not, do the share button) rather than clicking copy link like in most guides, DONT press it. Instead, press open in safari.

then, once you are on Imgurs safari page viewing your post, hold it down and press copy.




lastly, take that link you copied and paste it in between the img brackets used in sylestia



Example:





Hope this helps! Enjoy!

Edited By Elenawsome on 8/14/2019 at 6:38 PM.
Go to Top
This Page loaded in 0.011 seconds.
Terms of Service | Privacy Policy | Contact Us | Credits
© Copyright 2011-2019 Sylestia Games LLC.
All names and logos associated with Sylestia are Trademarks of Sylestia Games LLC.
All other trademarks are the property of their respective owners.
For questions, comments, or concerns please email at Support@Sylestia.com.