Overview
Stables
Hatchery
Inventory
Wardrobe
Referrals
Settings
Seasonal Festival
World Map
Generator
Breeding Grounds
Party
Task Log
Mission Log
Quest Log
Player Trades
Trade Broker
Currency Exchange
Eggling Auction
Pick A Door
Official Games
Un-Official Games
Jinxie's Jamboree
Festival Shop
Diamond Shop
Avatar Shop
Scale Shop
Inbox
Forums
Community Polls
November 20th, 2019

276 Online
3:37 PM
Advanced Search
Active Players on Sylestia
Category
Total
Yesterday
Players
7,321
1,134
Sylestia Pet Data
Category
Total
Yesterday
Pets
5,289,644
1,990
Generated
380,028
561
Captured
816,413
496
Bred
4,093,203
933
Statistics updated daily at midnight
Recent Announcements
Thread
Posted
The Maws of Madness Nov 11 Double Experience Week.. Oct 25 Fall Festival Diamond.. Oct 25 Fall Festival Overview Oct 25 Site Downtime - 10/25.. Oct 24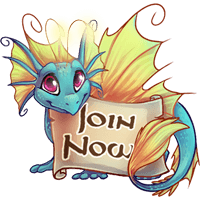 Forum Index > Battle Discussion > Dia, Da'Vul's Hand
Page 1
Author
Thread Post
Silverkitsu
Level 70
Candy Dispenser
Joined: 8/24/2016
Threads: 130
Posts: 1,678
Posted: 7/6/2019 at 8:29 PM
Post #1
I managed to spawn in this boss by fighting the Lost Disciples of Da'Vul's, and keep getting taken out really quickly when she spawn in minions and they do the "prepating a powerful spell" thing. Anyone beaten her and have some advice?

Edit: also just got defeated by the ancient cave dweller boss.
Edited By Wavypavy on 7/6/2019 at 9:01 PM.
Jdavidc
Level 70
Vanquisher of Undead
Joined: 2/19/2018
Threads: 43
Posts: 250
Posted: 7/6/2019 at 10:44 PM
Post #2
To beat Dia, Du'vhal's hand, you should have the pet in slot 3 block when she is about to summon allies, otherwise it gets hit by Energy Prison and can't do anything for a few turns. Then, you need to nuke Dia's friends hard.
Go to Top
This Page loaded in 0.008 seconds.
Terms of Service | Privacy Policy | Contact Us | Credits
© Copyright 2011-2019 Sylestia Games LLC.
All names and logos associated with Sylestia are Trademarks of Sylestia Games LLC.
All other trademarks are the property of their respective owners.
For questions, comments, or concerns please email at Support@Sylestia.com.