Overview
Stables
Hatchery
Inventory
Wardrobe
Referrals
Settings
Seasonal Festival
World Map
Generator
Breeding Grounds
Party
Task Log
Mission Log
Quest Log
Player Trades
Trade Broker
Currency Exchange
Eggling Auction
Pick A Door
Official Games
Un-Official Games
Jinxie's Jamboree
Festival Shop
Diamond Shop
Avatar Shop
Scale Shop
Inbox
Forums
Community Polls
September 15th, 2019

240 Online
3:14 PM
Advanced Search
Active Players on Sylestia
Category
Total
Yesterday
Players
7,262
1,051
Sylestia Pet Data
Category
Total
Yesterday
Pets
5,154,531
2,356
Generated
366,075
163
Captured
792,973
214
Bred
3,995,483
1,979
Statistics updated daily at midnight
Recent Announcements
Thread
Posted
Nytekrie Revamp Sketch.. Sep 12 Nytekrie Revamp Sketch.. Sep 10 Philter of Health and.. Aug 29 Labor Day Weekend Bonu.. Aug 28 Summer Festival Pet Tr.. Aug 23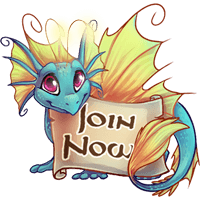 Forum Index > Other Fiction > Not really a fiction but it's sorta...
Page 1
Author
Thread Post
Poppila
Level 56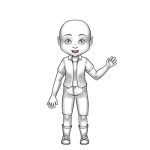 Joined: 4/29/2019
Threads: 29
Posts: 84
Posted: 6/12/2019 at 9:46 PM
Post #1
"Sit down, for I shall tell the tale of Etheria and the era of Pokemon.



Long ago, in the year 2015, a world was created. That world was called Pokemon fighters EX, where these creatures called, Pokemon lived in peace. Some Pokemon, at certain stages, changed form.





And some Pokemon that reached the last stage completely change color, these Pokemon where called, Shinies.



Some of these Pokemon can temporarily change form when it's at its final stage with the help of powerful items called, mega stones.



Some battled, some looked for secrets, and others sought out the presence of Legendary Pokemon.



Soon that would all change.
On August 5, 2018, the world reset itself. Every Pokemon lost all of their memories with no hope of regaining them, becoming what are now known as, Etherians. I am the only one who has kept their memory of who they were.




That concludes my story."

Edited By Poppila on 6/12/2019 at 10:57 PM.
Go to Top
This Page loaded in 0.003 seconds.
Terms of Service | Privacy Policy | Contact Us | Credits
© Copyright 2011-2019 Sylestia Games LLC.
All names and logos associated with Sylestia are Trademarks of Sylestia Games LLC.
All other trademarks are the property of their respective owners.
For questions, comments, or concerns please email at Support@Sylestia.com.