Overview
Stables
Hatchery
Inventory
Wardrobe
Referrals
Settings
Seasonal Festival
World Map
Generator
Breeding Grounds
Party
Task Log
Mission Log
Quest Log
Player Trades
Trade Broker
Currency Exchange
Eggling Auction
Pick A Door
Official Games
Un-Official Games
Jinxie's Jamboree
Festival Shop
Diamond Shop
Avatar Shop
Scale Shop
Inbox
Forums
Community Polls
September 15th, 2019

240 Online
3:14 PM
Advanced Search
Active Players on Sylestia
Category
Total
Yesterday
Players
7,262
1,051
Sylestia Pet Data
Category
Total
Yesterday
Pets
5,154,531
2,356
Generated
366,075
163
Captured
792,973
214
Bred
3,995,483
1,979
Statistics updated daily at midnight
Recent Announcements
Thread
Posted
Nytekrie Revamp Sketch.. Sep 12 Nytekrie Revamp Sketch.. Sep 10 Philter of Health and.. Aug 29 Labor Day Weekend Bonu.. Aug 28 Summer Festival Pet Tr.. Aug 23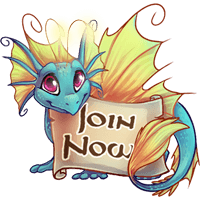 Forum Index > Suggestion Box > Exploration Items
Page 1
Author
Thread Post
Orca2Whale
Level 70
Sylestiologist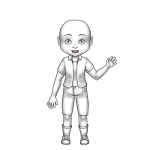 Joined: 11/1/2018
Threads: 179
Posts: 19,594
Posted: 6/10/2019 at 5:09 PM
Post #1
Can we get a makeover on some of those items? Some look great and others look...., well, just not great.

Well, to me, about 60% look bad with fest items so you gota match 'em with other exploration items or really drab fest items.

And some just seem to make my avi look like a fashion fail. Like one of the robes looks like a bathrobe. No really it does. (I'll try to get a pic)
Orca2Whale
Level 70
Sylestiologist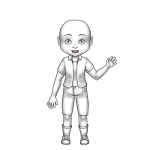 Joined: 11/1/2018
Threads: 179
Posts: 19,594
Posted: 6/10/2019 at 9:52 PM
Post #2
(Clothes that look different on male and female are shown, identical outfits aren't shown)

Maiden's dress:



Spellcaster's Robes:



Mage's Outfit:



ANd these four are different but almost exactly the same:
Nightfall Bandit Outfit:


Hunter's OUtfit:


Newbie Adventurer outfit


Novice Adventurer'soutfit:


(I didn't even bother puttign the female version)

Elven Council Robes: Aka the bathrobe



And thsoe are the ones i bothered to do. The new stuff in the Lost Grove looks great but compared to these....It's not the same level.


(P.S. Sorry about the hair. I like my hair long and covering ;D)

Also, I was wearing my headband. Sorry.
Edited By Orca2Whale on 6/10/2019 at 9:55 PM.
Taptothebeat
Level 62
The Whimsical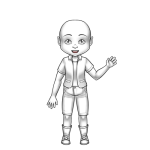 Joined: 1/12/2013
Threads: 187
Posts: 3,487
Posted: 6/10/2019 at 11:19 PM
Post #3
For nightfall bandit outfit and hunter's outfit...I can't spot a difference. Are they the exact same? o: For that one definitely agreed. Seems strange to have two of the same!

But I actually quite like the mage outfit and elven council robes, would be sad to see either of those two go. D: (the latter is a plain Japanese kimono btw, not a bathrobe)
Orca2Whale
Level 70
Sylestiologist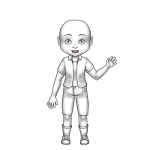 Joined: 11/1/2018
Threads: 179
Posts: 19,594
Posted: 6/10/2019 at 11:40 PM
Post #4
Still looks like a bathrobe.

At least the male does.

But yeah.

Hunter and bandit are the same.

Newbie and novice the only difference is the shoes.


And of course I put my bottoms to balck. That was for my humming bird costume. Oo lazy to change em so yeah...yeet


I like the mage outift except It makes me look like I got a stomach, same for maiden dress. A few also make me look like i'm shorted then should be allowed.
Edited By Orca2Whale on 6/10/2019 at 11:42 PM.
Go to Top
This Page loaded in 0.008 seconds.
Terms of Service | Privacy Policy | Contact Us | Credits
© Copyright 2011-2019 Sylestia Games LLC.
All names and logos associated with Sylestia are Trademarks of Sylestia Games LLC.
All other trademarks are the property of their respective owners.
For questions, comments, or concerns please email at Support@Sylestia.com.