Overview
Stables
Hatchery
Inventory
Wardrobe
Referrals
Settings
Seasonal Festival
World Map
Generator
Breeding Grounds
Party
Task Log
Mission Log
Quest Log
Player Trades
Trade Broker
Currency Exchange
Eggling Auction
Pick A Door
Official Games
Un-Official Games
Jinxie's Jamboree
Festival Shop
Diamond Shop
Avatar Shop
Scale Shop
Inbox
Forums
Community Polls
December 13th, 2019

166 Online
7:38 AM
Advanced Search
Active Players on Sylestia
Category
Total
Yesterday
Players
7,247
1,333
Sylestia Pet Data
Category
Total
Yesterday
Pets
5,340,758
2,235
Generated
389,609
281
Captured
824,972
181
Bred
4,126,177
1,773
Statistics updated daily at midnight
Recent Announcements
Thread
Posted
Avatar Shop Revamp Dec 11 Official Sylestia Merc.. Nov 30 2019 Advent Calendar Nov 30 Black Friday Extravaga.. Nov 27 The Maws of Madness Nov 11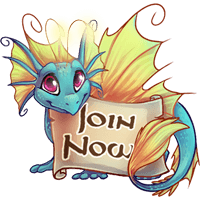 Forum Index > Official Games and Contests > Fall Festival Game - Avatar Dress Up
Page 8
1, 2, 3, 4, 5, 6, 7, 8
Go to Page:
Author
Thread Post
Draco
Level 60
The Hallowed
Joined: 12/17/2012
Threads: 60
Posts: 1,783
Posted: 11/17/2013 at 3:54 AM
Post #71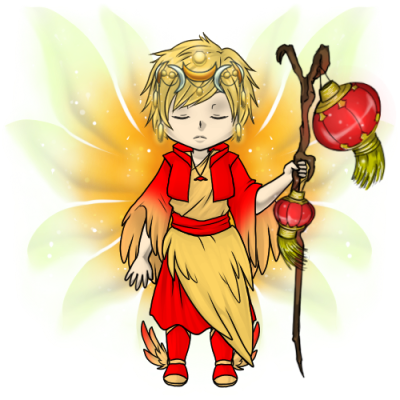 A wandering light dude or something. Offers light to lost people in case of an oops.
I don't know what I'm doing ahahahahaha.
Edited By Draco on 11/17/2013 at 5:16 PM.
Starfall
Level 60
The Whimsical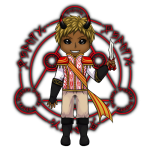 Joined: 3/1/2013
Threads: 112
Posts: 4,629
Posted: 11/17/2013 at 5:38 PM
Post #72
Orantha
There is a tale of man named Uranter, once a respected and proud leader,
turned into a man of pure greed and joy of torturing.
Why did he come to this state, you wonder? Well, simple, actually.
Or Not.
A wolf, infected with an unknown disease had bitten him and he was rushed to an elder.
There was nothing they could do, so they left him out to die,
but he was still alive. Trapped in his body, something consuming his soul.
Something unimaginable. Something so horrifying that it'd kill you by it's sight.
However, this man did not fear - as to why he was leader. He began to fight, forever fighting this demon with his brutal strength. But it did not help as it consumed him whole, and took over eventually.
This monster had a sword - this 'thing' was a simple being that controlled it's user, and wielded it's sword at midnight. It'd go to kill each person it'd find wandering the grounds without protection, and therefore he was called 'The Orantha' as a symbol in their language...
for Killer.

It had extraordinary hearing, yet it did not see.
It could fly, yet not walk.
The being was like something that came out of nowhere, and could disappear as fast as it could come, but no. There was something that made it linger here. That something was it's wide food source.
Torture. Each night, it'd torture it's victims to death, and that was how it fed. Until one night.
A priest came upon this creature which lived for 1000 years, and cast a powerful spell before becoming one of it's food as well. This spell would kill the creature over the span of 100 years, and would return the body to the rightful owner, eventually...on October 31st sharp. Uranter could still barely see what happened as he watched from his own body as to what was occurring. To his joy he found when the priest made that spell, and 99 years have passed since then. One more year until Uranter returns. So if you find him walking down a road, smiling with his eyes opening slowly, and wings disappearing...
How will you react?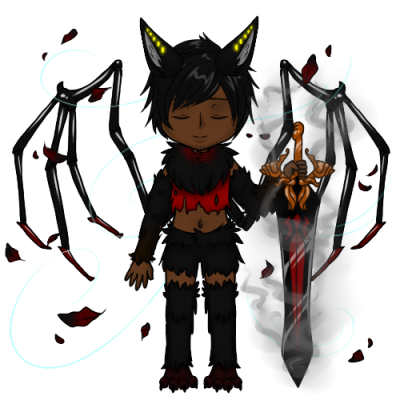 Waycrazy
Level 64
Trickster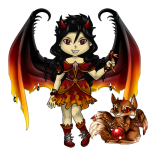 Joined: 7/29/2013
Threads: 65
Posts: 1,193
Posted: 11/17/2013 at 9:02 PM
Post #73


"Where you expecting warts and green skin? Darling, get your head out of the fairy tales and take a good, long look at a proper witch. Before you start getting any ideas in your head about giving it a try, though...Take a good long look at my little 'friend' here. See the green mixed in with it's purple? I started out as a good being, a Green Witch. Ah, but the darkness whispers so sweetly...It's only a matter of time before the green disappears completely. I am not afraid, though. As I said, the darkness calls so sweetly..."
Ash
Level 70
The Hallowed
Joined: 2/16/2013
Threads: 43
Posts: 1,476
Posted: 11/17/2013 at 10:32 PM
Post #74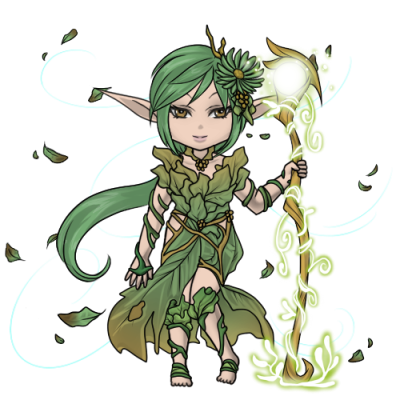 Laurel Silverleaf, wanderer of the forest, caretaker of the lost.

Humans are, by nature, a caring group that desires to look out for one another as much as for our own self-interest. In the land of Sylestia these traits blossom, as we smile at one another, lending our hands and caring those in need. Sadly there are times when our caring nature can turn on us, as we take on more than we can handle alone. As we take on the charges of others, helping each and every syelsti of all ages find them a home, our quant little homes and stables become backed to the brim. These are unhappy times indeed, for both ourselves and the poor syestia we must release into the wild, waving a weak fairwell and hiding our tears in hopes of their safety, damning our limitations and praying for their forgiveness. Some of our young sylesti thrive in the wild, calling it home quickly as they race through the fields and prance in the moonlight. Yet other struggle, young that are unused to the dangers of the wilderness.

But fret not, my lovely friends, for there is hope! You see deep in the wilds, living amongst the trees wandering the woods, there lives an elf. In her quant cottage in the woods lives the embodiment of our compassion and caring, brought to life by our hopes and prayers for the safety of our beloved pets. She brings the lost and weary shelter, and showering them with the love and affection as she guides them through their transition from stable to wild life. Some stay with her for only a few days, some remain for years. Regardless of their time spent they, each eventually finds its place in the wild.

*Note, the character was inspired by my Druid from an old D&D game, who had a shelter in the woods when she wasn't adventuring or saving the world or making tea*
Faiona
Level 64
Nature Walker
Site Administrator
Joined: 12/17/2012
Threads: 347
Posts: 4,291
Posted: 11/21/2013 at 1:54 PM
Post #75
So...this contest was incredibly hard to judge. Both myself and Krin greatly enjoyed looking at and reading everyone's entries. You guys are definitely a very creative bunch! Because we felt bad with everyone not receiving something we decided that we will give a special unique title (The Whimsical) out to everyone that participated in this thread.

Thank you again everyone for participating and creating such beautiful avatars and writing such good prompts. :)


1st Lostwords13
2nd Lehana
3rd Lunarshinobi
Go to Page:
1, 2, 3, 4, 5, 6, 7, 8
Go to Top
This Page loaded in 0.011 seconds.
Terms of Service | Privacy Policy | Contact Us | Credits
© Copyright 2011-2019 Sylestia Games LLC.
All names and logos associated with Sylestia are Trademarks of Sylestia Games LLC.
All other trademarks are the property of their respective owners.
For questions, comments, or concerns please email at Support@Sylestia.com.