Overview
Stables
Hatchery
Inventory
Wardrobe
Referrals
Settings
Seasonal Festival
World Map
Generator
Breeding Grounds
Party
Task Log
Mission Log
Quest Log
Player Trades
Trade Broker
Currency Exchange
Eggling Auction
Pick A Door
Official Games
Un-Official Games
Jinxie's Jamboree
Festival Shop
Diamond Shop
Avatar Shop
Scale Shop
Inbox
Forums
Community Polls
October 21st, 2019

63 Online
6:23 AM
Advanced Search
Active Players on Sylestia
Category
Total
Yesterday
Players
6,626
875
Sylestia Pet Data
Category
Total
Yesterday
Pets
5,217,218
1,140
Generated
370,997
26
Captured
797,662
138
Bred
4,048,559
976
Statistics updated daily at midnight
Recent Announcements
Thread
Posted
Expired Currency Oct 20 Wardrobe Update Now Li.. Oct 18 Site Downtime - 10/18.. Oct 18 Upcoming Wardrobe Swit.. Oct 14 Regarding Advancement.. Oct 9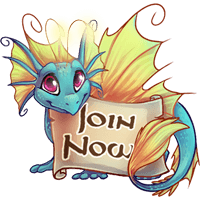 Forum Index > Official Games and Contests > 2019 Spring Festival - Create a 3 Visibl...
Page 20
1, 2, 3... 19, 20, 21
Go to Page:
Author
Thread Post
Unstaeble
Level 70
Majestic Green Thumb
Joined: 3/14/2019
Threads: 69
Posts: 701
Posted: 5/17/2019 at 3:57 PM
Post #191
This is my dream pet, which is actually kind of special to me

This Lupe is based on one of my OCs (own characters) Stargazer. I've been working on trying to make one of my OCs in the generator (only was able to make her and Keylime so far) but I've fallen in love with this design and it's fairly accurate despite the limit of what traits look like.

Stargazer Lupora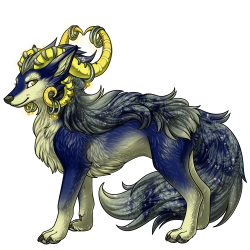 (original reference sheet drawn by me)

Superocelot02
Level 42
The Tender
Joined: 11/10/2018
Threads: 74
Posts: 2,422
Posted: 5/17/2019 at 7:57 PM
Post #192
Really cute! It would be cool if lups had chibi antlers!!
Unstaeble
Level 70
Majestic Green Thumb
Joined: 3/14/2019
Threads: 69
Posts: 701
Posted: 5/17/2019 at 8:03 PM
Post #193
thanks very much! and yes that'd be adorable!
Earthprotector49
Level 67
The Kind-Hearted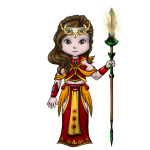 Joined: 8/13/2018
Threads: 10
Posts: 502
Posted: 5/19/2019 at 6:20 AM
Post #194
Red-Shouldered Hawk Nytekrie
I see (and hear) this particular bird of prey a lot around my house, both in adult and immature/juvenile form. So I was inspired to make a themed Nyte based on it 8).

Absoluteinsanity
Level 70
Gingerbread Architect
Joined: 7/14/2014
Threads: 43
Posts: 849
Posted: 5/19/2019 at 9:18 AM
Post #195


I based this griffi on a cherry blossom. I've always loved seeing them bloom in the spring. So pink, so precious!
Grapejuice
Level 70
Fright Master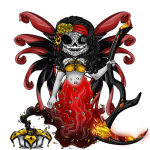 Joined: 1/8/2016
Threads: 139
Posts: 21,893
Posted: 5/19/2019 at 3:21 PM
Post #196


So I got to visit the Tulip festival in Ottawa this year (Still at it as i'm creating this sylesti) and it's such a gorgoues sight, over a 100 different tulip varieties are here, they're all set out in the park and you can walk around and see them bloom. I've never seen anything like it and it truly made me proud to be canadian. So I decided to make a sylesti based off of one of my favourite tulip hybrids that I saw in the park.
Civetkat
Level 67
High Priest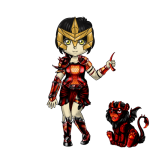 Joined: 7/29/2014
Threads: 1
Posts: 46
Posted: 5/20/2019 at 6:12 PM
Post #197
Inspired by the Marbled Salamander

4gwm
Level 60
Nature Walker
Joined: 2/24/2019
Threads: 7
Posts: 161
Posted: 5/20/2019 at 10:19 PM
Post #198
Tiger Lily Faelora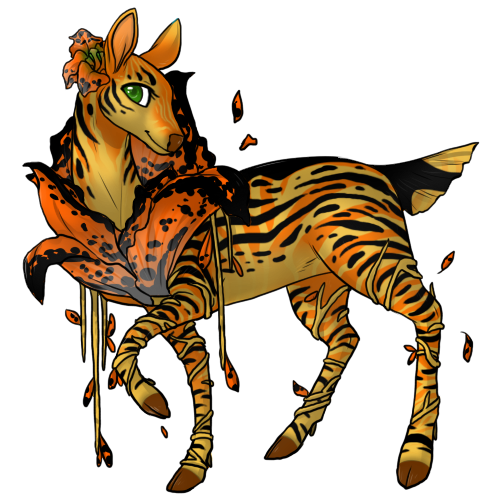 My inspiration is the tiger lilies that grow in my garden every year.
G1: (FF) Zebra
G2: (EE) Wildcat
G3: (AA) Spotted Flower
M1: None
M2: None
M3: None
This is my flowers from my garden.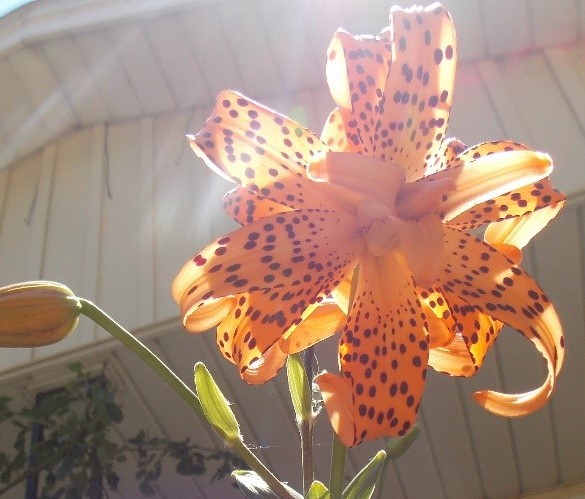 Scathreoite
Level 70
Master Egg Hunter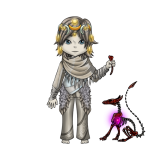 Joined: 11/2/2014
Threads: 29
Posts: 1,775
Posted: 5/21/2019 at 1:51 AM
Post #199
Celebrate Thunderstorm Nytekrie



Inspired by the thunderstorms that often happen in spring here around the time of our birthday
(note that November is Spring here in Australia, hence... our phone saying November)


Here's another one, of hail on our deck roof in 2018, where there was absolutely torrential rain and it hailed a ludicrous amount but I didn't get any spectacular video of lightning that was happening like in 2017
Edited By Scathreoite on 5/21/2019 at 6:17 AM.
Angelzrulez
Level 70
Vanquisher of Undead
Joined: 1/9/2014
Threads: 18
Posts: 1,517
Posted: 5/21/2019 at 2:09 AM
Post #200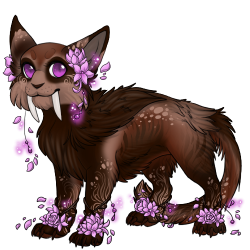 Based off the blooming cherry blossom trees.
Go to Page:
1, 2, 3... 19, 20, 21
Go to Top
This Page loaded in 0.021 seconds.
Terms of Service | Privacy Policy | Contact Us | Credits
© Copyright 2011-2019 Sylestia Games LLC.
All names and logos associated with Sylestia are Trademarks of Sylestia Games LLC.
All other trademarks are the property of their respective owners.
For questions, comments, or concerns please email at Support@Sylestia.com.