Overview
Stables
Hatchery
Inventory
Wardrobe
Referrals
Settings
Seasonal Festival
World Map
Generator
Breeding Grounds
Nurturing Grounds
Party
Task Log
Mission Log
Quest Log
Player Trades
Trade Broker
Currency Exchange
Eggling Auction
Pick A Door
Official Games
Un-Official Games
Jinxie's Jamboree
Festival Shop
Diamond Shop
Avatar Shop
Scale Shop
Inbox
Forums
Community Polls
Advanced Search
February 23rd, 2020

213 Online
2:00 PM
Advanced Search
Active Players on Sylestia
Category
Total
Yesterday
Players
6,891
938
Sylestia Pet Data
Category
Total
Yesterday
Pets
5,476,002
1,590
Generated
404,580
100
Captured
847,692
245
Bred
4,223,730
1,245
Statistics updated daily at midnight
Recent Announcements
Thread
Posted
Week of Love Overview Feb 13 New Feature: Nurturing.. Feb 9 Winter Festival Pet Tr.. Dec 26 Winter Festival Diamon.. Dec 23 Winter Festival Overvi.. Dec 22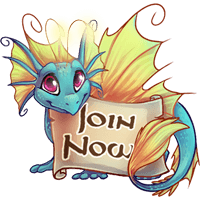 Forum Index > Official Games and Contests > 2019 Spring Festival - Themed Design
Page 2
1, 2, 3... 18, 19, 20
Go to Page:
Author
Thread Post
Espenfalls
Level 69
The Perfectionist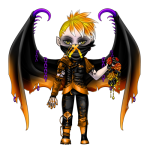 Joined: 11/2/2018
Threads: 48
Posts: 9,690
Posted: 3/27/2019 at 4:22 PM
Post #11
Self note, will add one of each.

Spring Fling Sylvorpa




Is this size Okay?


Rodeo Riot Qitari



Edited By Espenfalls on 3/27/2019 at 4:38 PM.
Sparkyfoxkit
Level 43
Fancy Pants
Joined: 3/7/2018
Threads: 22
Posts: 82
Posted: 3/27/2019 at 4:23 PM
Post #12
Sunriseland
Level 70
Cutely Creative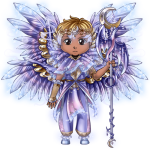 Joined: 6/6/2018
Threads: 9
Posts: 416
Posted: 3/27/2019 at 4:26 PM
Post #13
Iced Coffee Aeridini
French Hen Aurleon
Fresh Nectarine Bulbori
Daybreak Draeyl
Oak Sapling Faelora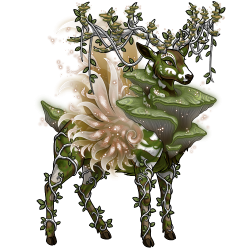 Lush Waterfalls Ferrikki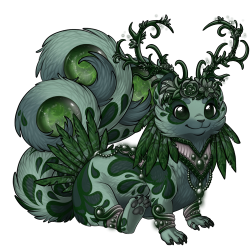 Water Shrine Griffi
Sakura Dragon Kelpari
Bubbly Rose Lighira
Silver Lined Cloud Luffox
Lake of Dreams Lunemara
Sunny Meadow Lupora
Berry Bush Morkko
Dragonfly Nights Nephini
Wedding Flowers Ny'vene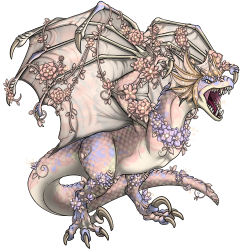 Spring Night Nytekrie
Old Pond Puffadore
Emerald Qitari
Strawberry Champagne Ryori
Midnight Pisces Sylvorpa
Pussywillow Vulnyx
Cherry Cheesecake Zolnixi
Edited By Sunriseland on 4/4/2019 at 3:59 PM.
Ley
Level 70
High Warlord
Joined: 2/27/2017
Threads: 26
Posts: 603
Posted: 3/27/2019 at 4:27 PM
Post #14
Tulip Bouquet Aeridini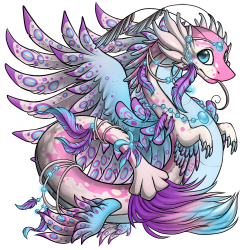 Primrose Aurleon



Dancing Koi Bulbori



Vivid Dawn Draeyl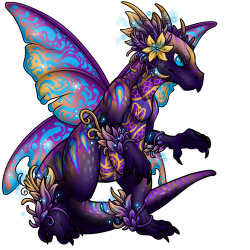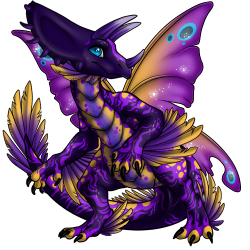 Spring Tempest Faelora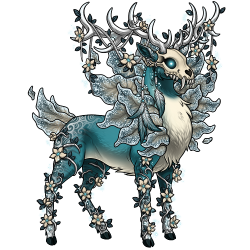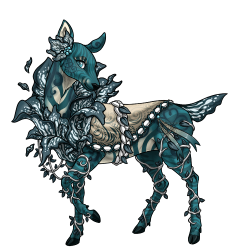 Shimmering Lake Ferrikki



Awakening Forest Griffi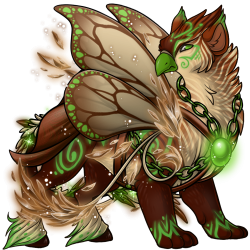 Clear Day Kelpari



Mountain Laurel Lighira



Foggy Morning Luffox



Daffodil Lunemara



Blooming Dahlia Lupora



Monarch Butterfly Morkko



Lavender Blossom Nephini



Rose Champagne Ny'vene



Bright Morning Nytekrie



Mandevilla Puffadore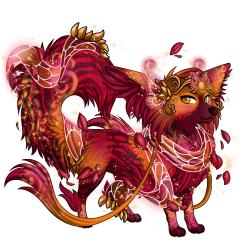 Spring Equinox Qitari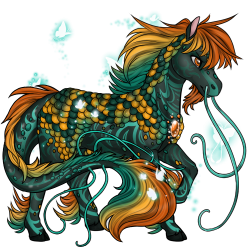 Amaranthus Ryori



Sunlit Pond Sylvorpa



Hellebore Vulnyx



Plum Blossom Zolnixi

Edited By Ley on 4/2/2019 at 12:11 AM.
SerenityEather
Level 70
Ghost Writer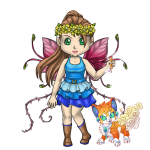 Joined: 7/19/2014
Threads: 6
Posts: 495
Posted: 3/27/2019 at 4:28 PM
Post #15
Wild Rose Aeridini
Roses grow on their own in the wilds, sturdy and beautiful.

Lucky Bluebird Aurleon
Fairy Daydream Bulbori


Draeyl

Winter Jasmine Faelora
It is known as "The flower that welcomes spring."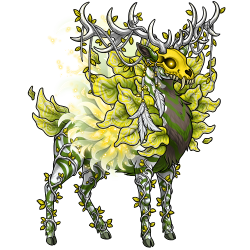 Wild Rosewood Ferrikki
Wild roses growing in the deepwoods.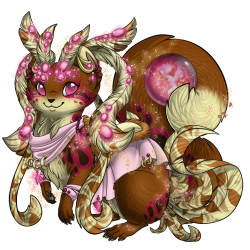 Frost-Nipped Rose Griffi
Pink and yellow roses, green leaves and a nip of frost.

Lilypad Kelpari
Spring Fairy Lighira


New Rose Luffox
A budding rose bush, young, and it's leaves a reddish-purple, is about to bloom!

Lunemara
Lupora
Morkko
Sunny Sky Nephini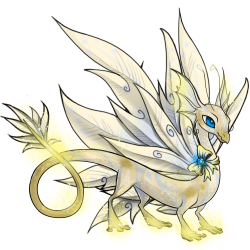 Black Rose Ny'vene


Nytekrie

Skydancer Fairy Puffadore
A fairy soars through sun and dark clouds.



Flutter Pony Qitari
Based off of the 1986 My Little Pony "Flutter Ponies" - Primarily, Queen Rose Dust.



Spring Momento Ryori
In memory of one dearly missed.



Drifting Sakura Sylvorpa
Cherry blossoms drift on the current of a calm, clear lake.

Mystic Feline Vulnyx


Lucky Bluebird Wanderer Zolnixi
A lonely traveller on a muddy road, adorned with bluebird feathers.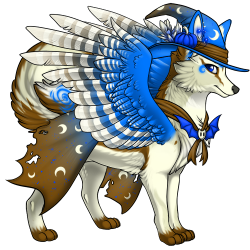 ~
Edited By SerenityEather on 4/1/2019 at 7:32 PM.
Somneli
Level 70
The Perfectionist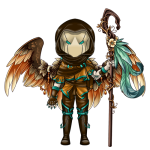 Joined: 1/9/2016
Threads: 79
Posts: 2,633
Posted: 3/27/2019 at 4:28 PM
Post #16
Link: https://www.sylestia.com/forums/?thread=74852&page=1#5
Author: Soulfox
Time Posted: 3/27/2019 at 4:10 PM
So only one Sylesti or is it optional to do them all as one specific theme? Like, I know there's a lot of Solar Eclipse Sylesties, so can this be labeled whatever you wanna call the theme and do them all / a good bit?


Solar Eclipse and Tyrielle's Minion are the two theme names that span most species. I believe they were both designed by the admins?

The main restriction is that you can't enter more than one design per species. You're certainly allowed to do multiple designs based on the same thing. But I wouldn't count on getting two very similar designs chosen as themes.

For example, my friend Caw submitted a few different "Snow Hawk" designs for winter fest. Only the griffi was picked.
Edited By Somneli on 3/27/2019 at 4:29 PM.
CeruleanCrow
Level 70
High Warlord
Joined: 2/23/2017
Threads: 60
Posts: 1,353
Posted: 3/27/2019 at 4:32 PM
Post #17
Ceru's Spring Fest Designs
Vivid Flower Aerdini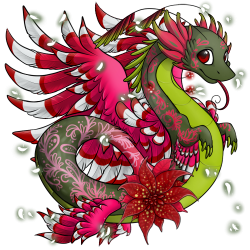 Ocean Wave Aurleon
Melting Snow Bulbori
Cherry Blossom Draeyl
Purple Tulip Faelora
Auburn Squirrel Ferrikki
Cloudy Sunrise Griffi
Twilight Skies Kelpari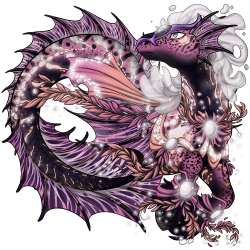 Mountain Spring Lighira
Adventurous Bunny Luffox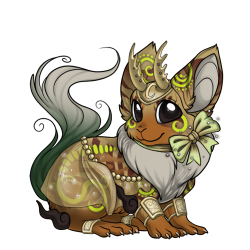 Shimmering Star Lunemara
River Geode Lupora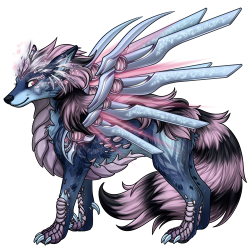 Luscious Path Morkko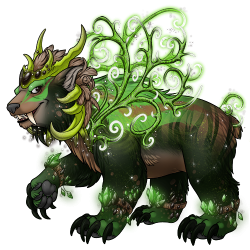 Butterfly Wing Nephini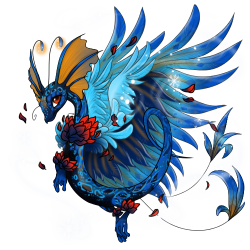 Spring Sunset Ny'vene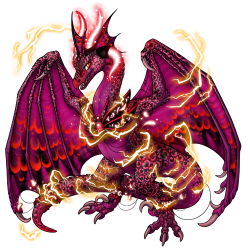 Firefly Forest Nytekrie
Forest Campfire Puffadore
Wild Mustang Qitari
Hummingbird Ryori
Morning Dew Sylvorpa
Bright River Vulnyx
Lemonade Zolnixi
Edited By CeruleanCrow on 3/27/2019 at 4:32 PM.
Amanda2016
Level 66
The Tender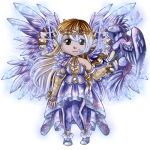 Joined: 3/18/2016
Threads: 0
Posts: 3
Posted: 3/27/2019 at 4:33 PM
Post #18


Lucky Clover Zolnixi
Edited By Amanda2016 on 3/27/2019 at 9:15 PM.
Taylorliu
Level 64
The Kind-Hearted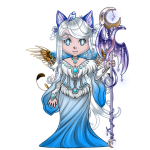 Joined: 9/5/2018
Threads: 34
Posts: 1,599
Posted: 3/27/2019 at 4:36 PM
Post #19
Easter Candy Cupcakes Puffadore
Chocolate Cherry Bulbori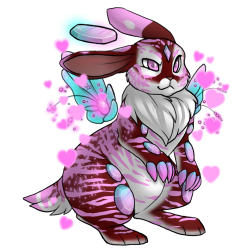 Edited By Taylorliu on 3/27/2019 at 4:38 PM.
Taylorliu
Level 64
The Kind-Hearted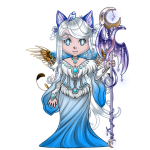 Joined: 9/5/2018
Threads: 34
Posts: 1,599
Posted: 3/27/2019 at 4:39 PM
Post #20
Sorry to distract you but they said the size had to be [250]

&size=250
Edited By Taylorliu on 3/27/2019 at 4:39 PM.
Go to Page:
1, 2, 3... 18, 19, 20
Go to Top
This Page loaded in 0.039 seconds.
Terms of Service | Privacy Policy | Contact Us | Credits
© Copyright 2011-2020 Sylestia Games LLC.
All names and logos associated with Sylestia are Trademarks of Sylestia Games LLC.
All other trademarks are the property of their respective owners.
For questions, comments, or concerns please email at Support@Sylestia.com.