Overview
Stables
Hatchery
Inventory
Wardrobe
Referrals
Settings
Seasonal Festival
World Map
Generator
Breeding Grounds
Nurturing Grounds
Party
Task Log
Mission Log
Quest Log
Player Trades
Trade Broker
Currency Exchange
Eggling Auction
Pick A Door
Official Games
Un-Official Games
Jinxie's Jamboree
Festival Shop
Diamond Shop
Avatar Shop
Scale Shop
Inbox
Forums
Community Polls
Advanced Search
June 1st, 2020

157 Online
9:30 AM
Advanced Search
Active Players on Sylestia
Category
Total
Yesterday
Players
5,516
941
Sylestia Pet Data
Category
Total
Yesterday
Pets
5,658,451
2,519
Generated
411,073
338
Captured
872,578
1,266
Bred
4,374,800
915
Statistics updated daily at midnight
Recent Announcements
Thread
Posted
Spring Festival Overvi.. May 23 Mother's Day Diamo.. May 10 Sylestia Job Opportuni.. Apr 23 Nytekrie Revamp Final.. Apr 13 Easter Event Overview Apr 10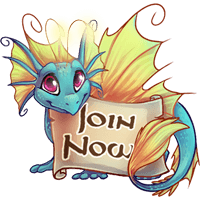 Forum Index > Official Games and Contests > 2019 Spring Festival - Themed Design
Page 1
1, 2, 3... 18, 19, 20
Go to Page:
Author
Thread Post
Faiona
Level 64
Nature Walker
Site Administrator
Joined: 12/17/2012
Threads: 358
Posts: 4,311
Posted: 3/27/2019 at 4:00 PM
Post #1
We are looking for help coming up with new Themed Pets for the upcoming Spring Festival (Coming around Easter time). You can submit Themed Pet Designs for all species.




Rules



1. Please only post one entry per species and try and keep everything to one post. You can also make sure that submitted images are sized to 250 (&size=250) to prevent designs being too small or too large. When designing your Themed Pets, the design should be anything Spring Festival influenced. So anything to do with the Spring season, holidays during the season, etc.

Guide on How to Create and Share Designs

2. All submitted designs must have been made by the poster. Please do not use other players' designs. It is both disrespectful and if we see someone posting other player's designs, you will be disqualified from this contest and receive a Forum Strike. To clarify, a Design does not equate to a Theme. Multiple players can submit, say, a "Spring Flower Lupora", as long as each player designed their own version.

3. Please do not make any negative comments in this thread, this thread is for contest entries only and not discussion.

4. Please do not reserve posts. If you reserve a post I will delete your post.

5. Please do not Ping me with your submission. Please only Ping me if you have a question.

6. The end date is April 8th 2019 at 11:59 PM server, after that the thread will be locked. Apologies for the relatively short deadline!




Prizes



Any player who has a design chosen will receive one 2-Visible Spring Festival Themed Pet of their choice (maximum of 2 total if a player has multiple selections). Winners will be PMed after the festival is over to choose their prize.

We will NOT announce which designs were chosen, so please do not ask if we are going to announce it. If a thread is created listing all of the available Themed Pets, we will provide the list to the author upon request.
Aquari
Level 68
The Majestic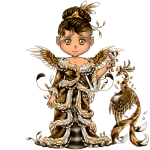 Joined: 4/17/2014
Threads: 69
Posts: 1,849
Posted: 3/27/2019 at 4:04 PM
Post #2
No restrictions on how many genes and mutations/ points?
Faiona
Level 64
Nature Walker
Site Administrator
Joined: 12/17/2012
Threads: 358
Posts: 4,311
Posted: 3/27/2019 at 4:07 PM
Post #3
You're posting your design for themed pets. So, it's whatever traits you'd want to post on the pet that best show off the color palette of the design.
Fastnatalie1
Level 70
The Kind-Hearted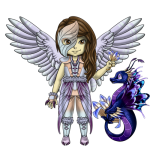 Joined: 7/17/2018
Threads: 118
Posts: 2,083
Posted: 3/27/2019 at 4:08 PM
Post #4
Spring Skies Aeridini:



Easter Twine Draeyl: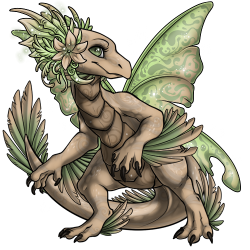 Woodpecker Griffi:



Blacktip Shark Kelpari: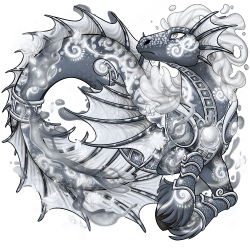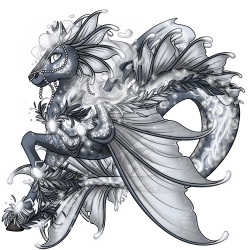 Blacktip sharks migrate at the beginning of spring.


Hibernation's End Luffox:



Cherry Pie Lunemara:


Cherries are harvested in Spring leading to a crisp cherry pie.

Joss Paper Lupora:


Based on Joss paper, a type of paper burned during the Tomb Sweeping Festival every April.


Exploding Firecracker Morkko:


In China, firecrackers are lit to keep evil spirits away especially on post-winter holidays.


Creamy Lavender/Creamy Lavender Lotion Nephini: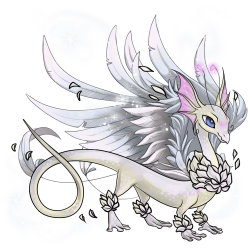 Tornado Warning Ny'vene:


Viscous Tornadoes happen the most in the springtime.


Enchanting Forest Nytekire:


With the snow all melted, the forest becomes a fascinating place of new life.

Apple Blossum Puffadore: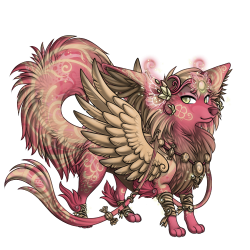 Silver Royal Butterfly Qitari: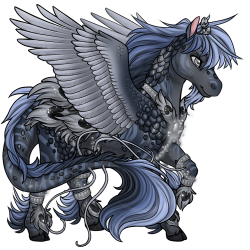 Flower Thistle Syvorpa:



Blue Lavender Lotion/Delicate Lavender Lotion Vulnyx:



Lunar New Year/Lunar Light Zolnixi:


In Asia, the Lunar New Year festival helps mark the beginning of spring.
Edited By Fastnatalie1 on 4/7/2019 at 7:16 PM.
LemonSoul
Level 70
The Kind-Hearted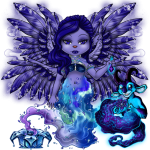 Joined: 1/27/2018
Threads: 147
Posts: 2,087
Posted: 3/27/2019 at 4:10 PM
Post #5
So only one Sylesti or is it optional to do them all as one specific theme? Like, I know there's a lot of Solar Eclipse Sylesties, so can this be labeled whatever you wanna call the theme and do them all / a good bit?
Edited By Soul364 on 3/27/2019 at 4:11 PM.
Frollo
Level 70
Majestic Sculptor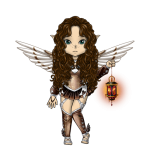 Joined: 6/6/2018
Threads: 40
Posts: 411
Posted: 3/27/2019 at 4:13 PM
Post #6
Purple Presence Aeridini
All Fools Day Aurleon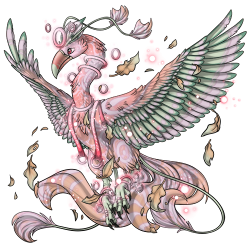 Chocolate Bunny Bulbori
Pink Dandelion Ferrikki
White Wine Griffi
Chinese Dragon Kelpari
Sun Aries Luffox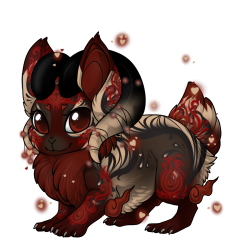 Rose Lupora
Spring Showers Nephini
Japanese Doragon Ny'Vene
Spring Tea Puffadore
Spring Wedding Qitari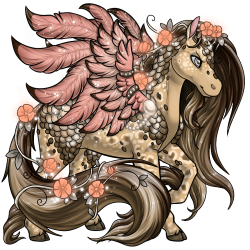 Riverbank Ryori
Pond Scum Slyvorpa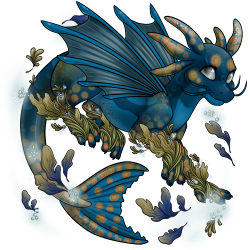 Blue Hydrangea Zolnixi
Edited By Lively on 3/29/2019 at 3:53 PM.
Lenore
Level 70
Sylestiologist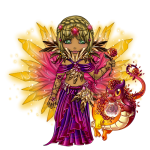 Joined: 2/3/2015
Threads: 33
Posts: 481
Posted: 3/27/2019 at 4:17 PM
Post #7
Bluebell Evening Aerdini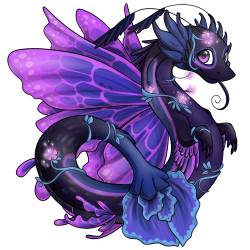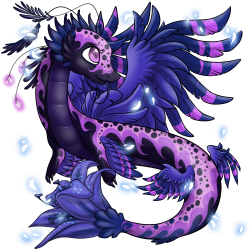 Sweet Cherry Blossom Aurleon
Danver's Heirloom Carrot Bulbori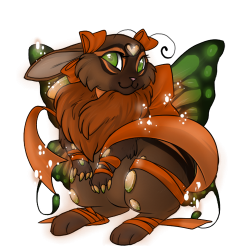 Filtered Sunlight Draeyl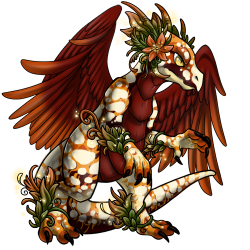 Hidden Forest Faelora
Blooming Spring Ferrikki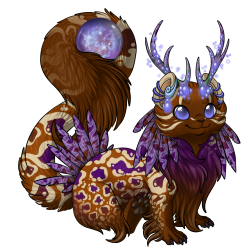 Koi Pond Griffi
Midnight Water Lily Kelpari
Inclement Weather Lighira
Tulip Morning Luffox
Dewdrop Lunemara
Blooming Crocus Lupora
Dirt Dessert Morkko
Dawnbringer Nephini
Pepper Bouquet Ny'vene
Forest Nymph Nytekrie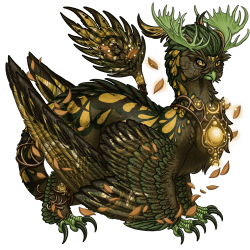 Garden Fresh Puffadore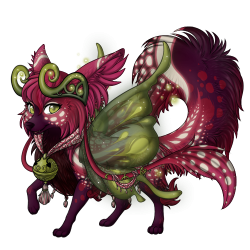 April Showers Qitari
Garden Variety Ryori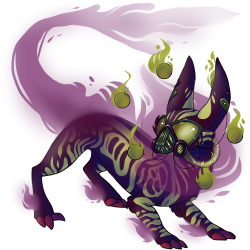 Coral Rebirth Sylvorpa
Golden Commitment Vulnyx
Emerging Mountain Lion Zolnixi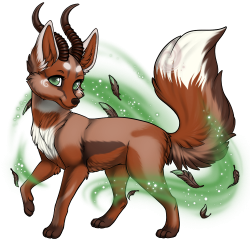 Edited By Lenore on 3/27/2019 at 4:41 PM.
Ephemeral
Level 70
The Perfectionist
Joined: 11/29/2016
Threads: 163
Posts: 4,765
Posted: 3/27/2019 at 4:18 PM
Post #8
WIP

Aeridini


Aurleon


Bulbori


Draeyl


Faelora


Ferrikki


Griffi


Kelpari


Lighira


Luffox


Lunemara


Lupora


Faerinas Blessing Morkko


Poison Dart Frog Nephini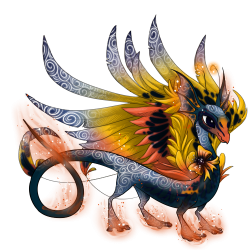 Nyvene


Nytekrie


Puffadore


Qitari


Hibiscus Blooms Ryori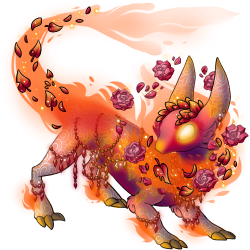 Sylvorpa


Dandelion Fields Vulnyx


Springtime Sangria Zolnixi

Edited By Hopeless on 3/28/2019 at 12:46 PM.
Somneli
Level 70
The Perfectionist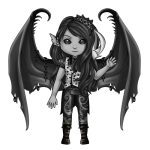 Joined: 1/9/2016
Threads: 81
Posts: 2,833
Posted: 3/27/2019 at 4:20 PM
Post #9
Peruvian Lily / Alstroemeria Lupora:


Edited By Somneli on 3/28/2019 at 10:51 AM.
Snilverslake
Level 61
High Priest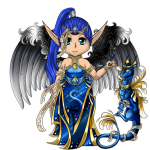 Joined: 6/25/2018
Threads: 93
Posts: 1,563
Posted: 3/27/2019 at 4:21 PM
Post #10
Red Rosed Ferrikki


Patch of grass Zolnixi





Willow Tree Lunemara




Bloomed coral




Monarch Butterfly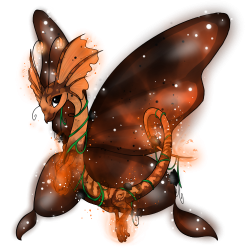 Morning Dew Ny'vene





Blue Jay Griffi (inspired by woodpecker Griffi by Fastnatalie1)





Forest Guardian





Seaweed fairy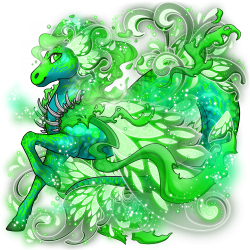 Spring Water


Edited By Silversnake on 4/5/2019 at 7:02 PM.
Go to Page:
1, 2, 3... 18, 19, 20
Go to Top
This Page loaded in 0.034 seconds.
Terms of Service | Privacy Policy | Contact Us | Credits | Job Opportunities
© Copyright 2011-2020 Sylestia Games LLC.
All names and logos associated with Sylestia are Trademarks of Sylestia Games LLC.
All other trademarks are the property of their respective owners.
For questions, comments, or concerns please email at Support@Sylestia.com.