Overview
Stables
Hatchery
Inventory
Wardrobe
Referrals
Settings
Seasonal Festival
World Map
Generator
Breeding Grounds
Party
Task Log
Mission Log
Quest Log
Player Trades
Trade Broker
Currency Exchange
Eggling Auction
Pick A Door
Official Games
Un-Official Games
Jinxie's Jamboree
Festival Shop
Diamond Shop
Avatar Shop
Scale Shop
Inbox
Forums
Community Polls
May 25th, 2019

224 Online
2:17 PM
Advanced Search
Active Players on Sylestia
Category
Total
Yesterday
Players
9,447
1,131
Sylestia Pet Data
Category
Total
Yesterday
Pets
4,924,889
2,004
Generated
346,566
421
Captured
761,007
217
Bred
3,817,316
1,366
Statistics updated daily at midnight
Recent Announcements
Thread
Posted
Diamond Sale and Doubl.. May 24 Lost Grove - The Forgo.. May 19 Working on Pet Scripts May 14 Qitari Mane Improvemen.. May 8 Spring Festival Overvi.. Apr 20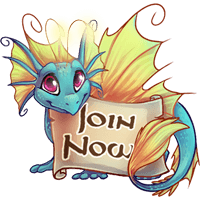 Forum Index > Mission and Quest Discussion > Vopar
Page 1
Author
Thread Post
Alstoxen
Level 69
Master Egg Hunter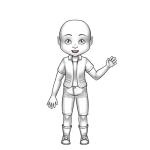 Joined: 2/23/2019
Threads: 20
Posts: 312
Posted: 3/14/2019 at 12:57 AM
Post #1
how do you beat vorpar? whenever I get him down to 29k health hes just spawns stuff and heals
and its starting to get really anoying any tips on how to beat him I'm using and all level 61 team
Edited By Alstoxen on 3/14/2019 at 1:22 AM.
Scathreoite
Level 70
Master Egg Hunter
Joined: 11/2/2014
Threads: 28
Posts: 1,584
Posted: 3/16/2019 at 11:57 PM
Post #2
if your team is Scree/ Eclipse/ Battle Person?

Upgrade all their gear to legendary/mythical pre-grove equips, or grove equips (which you can buy from the broker if people have put them there.)
They shouldn't have uncommon/rare equips at all.

Scree is Shadow, and thus presumably the Tank.
> Shadow Tanks should be proffed in some combo of HP/Int/Agi- HP gives more cushion for attacks, Int means the pet heals itself more, Agi means you have higher dodge chance
> Scree immediately needs to be given an Illusionist relic. The Myrmidon has to go. Myrmidon is for Physical element pets and is crippling her damage output.
> Illusionist gear in general (or Reaver, if Grove) over Evoker for a Tank (agi over dex)


Eclipse (who has an unassigned prof point) would be a Light healer... Light healers often have all the profs put towards int (to get the best healing for the team), and equips could go either Illusionist or evoker (lightbringer or pyromancer for grove), or both- it depends on what you want to prioritise.


Battle Person should be proffed either 2Int/1dex or 3int (depends more on if you want higher flat attack damage or if you want to lean on the "50/50 chance of debuff inflict on crit")
Equipment should be all Evoker (/pyromancer)



Strategy wise, always block his tsunami, and when he summons his minions, take them out asap to disrupt his healing technique.
Edited By Scathreoite on 3/16/2019 at 11:58 PM.
Alstoxen
Level 69
Master Egg Hunter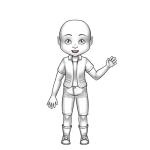 Joined: 2/23/2019
Threads: 20
Posts: 312
Posted: 3/17/2019 at 1:42 AM
Post #3
ok thanks for the help
Go to Top
This Page loaded in 0.003 seconds.
Terms of Service | Privacy Policy | Contact Us | Credits
© Copyright 2011-2019 Sylestia Games LLC.
All names and logos associated with Sylestia are Trademarks of Sylestia Games LLC.
All other trademarks are the property of their respective owners.
For questions, comments, or concerns please email at Support@Sylestia.com.