Overview
Stables
Hatchery
Inventory
Wardrobe
Referrals
Settings
Seasonal Festival
World Map
Generator
Breeding Grounds
Party
Task Log
Mission Log
Quest Log
Player Trades
Trade Broker
Currency Exchange
Eggling Auction
Pick A Door
Official Games
Un-Official Games
Jinxie's Jamboree
Festival Shop
Diamond Shop
Avatar Shop
Scale Shop
Inbox
Forums
Community Polls
August 19th, 2019

107 Online
3:07 AM
Advanced Search
Active Players on Sylestia
Category
Total
Yesterday
Players
7,265
993
Sylestia Pet Data
Category
Total
Yesterday
Pets
5,094,529
2,580
Generated
357,385
371
Captured
779,946
592
Bred
3,957,198
1,617
Statistics updated daily at midnight
Recent Announcements
Thread
Posted
Summer Festival Overvi.. Aug 9 Lost Grove Zone Reboot Jul 11 Lost Grove - New Theme.. Jul 9 Patriotic Event Overvi.. Jul 3 Diamond Sale and Doubl.. May 24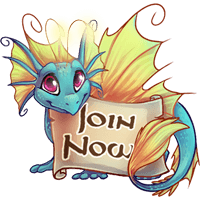 Forum Index > Other Fiction > Random Writings
Page 1
Author
Thread Post
Rylminah
Level 70
Scout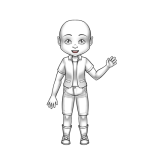 Joined: 6/13/2018
Threads: 3
Posts: 83
Posted: 2/10/2019 at 11:20 PM
Post #1
The purpose of this post is to just write any and everything that may come to mind. All are welcome to read and even post their own short stories/poems/commentary!

Note: If you decide to comment on a person's writing, please do your best to be constructive with any criticism you may have.

---------------------------------------
- Reflection of the Soul -

I was born the first time you looked into a mirror, bound to you the very second your eyes met mine. When you're not around,I am plunged into cold darkness; unable to move or breathe until we're once more looking at each other. As you change, so too do I; my body shifting painfully to reflect even the tiniest difference in your appearance from the last time you saw me. I've shared every moment you have, even bump and bruise and sorrow and joy. I am the twin you never know you had, separated only by a thin sliver of glass; forever connected yet unable to interact even when I want to. I love you with my entire being, and when you take your last breath so too will I. That's why I wish I could talk to you... if only to warn you about the creature that's been watching you for the past few years. Every year it gets a little closer, a little more solid....I know you've noticed it even if you're not able to see it the way I can. The footsteps you hear following you when you're walking alone? The chill that runs up your spine? The shadow that you can see on the edge of your vision?

If I could only speak, only communicate for one second, I could tell you how to drive it away; how to cast it back into the abyss where it belongs. But I can only mimic what you do, forever unable to save you from a fate that happens to all of your kind.... eternally able to see it's grinning maw as it draws closer to you. That's not the worst part though... even if I were able to communicate, even if I were able to tell you how to destroy the being and free your race from its caress....I know you enough to know you would refuse. Refuse to turn and see the creature, to make the deal that would allow me to drag the creature into my prison while setting myself free. Because like how I know you, you know me... and you know, no matter how much you may ignore it, that no matter how horrible that Specter of Death is... I'm worse.
Edited By Rylminah on 5/2/2019 at 5:57 PM.
CirrusAscending
Level 69
Sweet Solver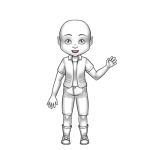 Joined: 7/30/2016
Threads: 9
Posts: 68
Posted: 2/11/2019 at 12:44 AM
Post #2
I love that dark twist near the end, it really makes you look back and reread the entire thing again.
Edited By Paradoxic on 2/11/2019 at 12:45 AM.
Rylminah
Level 70
Scout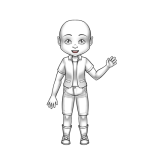 Joined: 6/13/2018
Threads: 3
Posts: 83
Posted: 2/11/2019 at 12:49 AM
Post #3
<3 Glad you liked it! I love things that make you go back and take a closer look before the full picture is revealed!
Saylah
Level 70
High Priest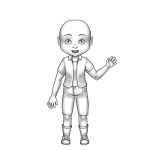 Joined: 1/27/2018
Threads: 43
Posts: 387
Posted: 2/11/2019 at 9:35 AM
Post #4
:o I love it
Go to Top
This Page loaded in 0.008 seconds.
Terms of Service | Privacy Policy | Contact Us | Credits
© Copyright 2011-2019 Sylestia Games LLC.
All names and logos associated with Sylestia are Trademarks of Sylestia Games LLC.
All other trademarks are the property of their respective owners.
For questions, comments, or concerns please email at Support@Sylestia.com.