Overview
Stables
Hatchery
Inventory
Wardrobe
Referrals
Settings
Seasonal Festival
World Map
Generator
Breeding Grounds
Party
Task Log
Mission Log
Quest Log
Player Trades
Trade Broker
Currency Exchange
Eggling Auction
Pick A Door
Official Games
Un-Official Games
Jinxie's Jamboree
Festival Shop
Diamond Shop
Avatar Shop
Scale Shop
Inbox
Forums
Community Polls
August 19th, 2019

118 Online
3:29 AM
Advanced Search
Active Players on Sylestia
Category
Total
Yesterday
Players
7,265
993
Sylestia Pet Data
Category
Total
Yesterday
Pets
5,094,529
2,580
Generated
357,385
371
Captured
779,946
592
Bred
3,957,198
1,617
Statistics updated daily at midnight
Recent Announcements
Thread
Posted
Summer Festival Overvi.. Aug 9 Lost Grove Zone Reboot Jul 11 Lost Grove - New Theme.. Jul 9 Patriotic Event Overvi.. Jul 3 Diamond Sale and Doubl.. May 24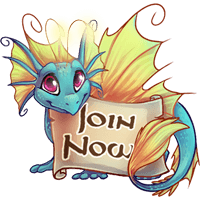 Forum Index > Off-Topic Discussion > Birthday and heart break
Page 1
Author
Thread Post
Cmvlpv
Level 26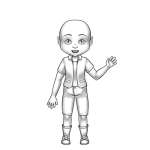 Joined: 1/12/2019
Threads: 20
Posts: 97
Posted: 2/9/2019 at 12:53 PM
Post #1
So Monday is my 20th birthday, think I should be happy about it but I'm not.

Found out last month that my grandmother has cancer and my great grandmother is dying.

Also yesterday found out one of my pet birds is sick which would mean for me, no moving closer to my fiance.

House life has been horrible being that my mother is not acting like a mother, hitting me etc and theirs nothing I can do except move the police said... With my bird sick and him being a baby it is too dangers to take him out side in the cold even if its just for a few minutes moving him to a car.

I let my fiance down, in a way and also myself.

I'm a bit depressed, my anxiety is awful, and so is my stress level.
Dragonjammer31
Level 58
Joined: 12/18/2017
Threads: 117
Posts: 4,586
Posted: 2/10/2019 at 5:20 PM
Post #2
POOR CHILD LET ME HUG YOU FOR 200 HOURS
M3ifwa
Level 52
Scout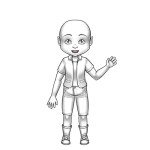 Joined: 11/24/2018
Threads: 55
Posts: 2,088
Posted: 2/12/2019 at 3:17 AM
Post #3
i sugest listening to this song! it helped me threw the pains of hartbreack and betrayal (happy b' day for your b day)

https://youtu.be/nBfcuerhYog


late b'day present
https://www.sylestia.com/view/pets/?petid=4669942

hope you get threw it if you need someone to talk to you can talk to me and spam me if you like :)
Cmvlpv
Level 26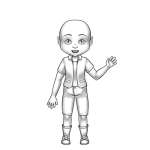 Joined: 1/12/2019
Threads: 20
Posts: 97
Posted: 2/12/2019 at 9:08 AM
Post #4
Thank you!!
M3ifwa
Level 52
Scout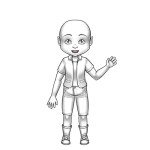 Joined: 11/24/2018
Threads: 55
Posts: 2,088
Posted: 2/13/2019 at 3:17 AM
Post #5
no problem :)
Go to Top
This Page loaded in 0.008 seconds.
Terms of Service | Privacy Policy | Contact Us | Credits
© Copyright 2011-2019 Sylestia Games LLC.
All names and logos associated with Sylestia are Trademarks of Sylestia Games LLC.
All other trademarks are the property of their respective owners.
For questions, comments, or concerns please email at Support@Sylestia.com.