Overview
Stables
Hatchery
Inventory
Wardrobe
Referrals
Settings
Seasonal Festival
World Map
Generator
Breeding Grounds
Party
Task Log
Mission Log
Quest Log
Player Trades
Trade Broker
Currency Exchange
Eggling Auction
Pick A Door
Official Games
Un-Official Games
Jinxie's Jamboree
Festival Shop
Diamond Shop
Avatar Shop
Scale Shop
Inbox
Forums
Community Polls
August 19th, 2019

120 Online
2:48 AM
Advanced Search
Active Players on Sylestia
Category
Total
Yesterday
Players
7,265
993
Sylestia Pet Data
Category
Total
Yesterday
Pets
5,094,529
2,580
Generated
357,385
371
Captured
779,946
592
Bred
3,957,198
1,617
Statistics updated daily at midnight
Recent Announcements
Thread
Posted
Summer Festival Overvi.. Aug 9 Lost Grove Zone Reboot Jul 11 Lost Grove - New Theme.. Jul 9 Patriotic Event Overvi.. Jul 3 Diamond Sale and Doubl.. May 24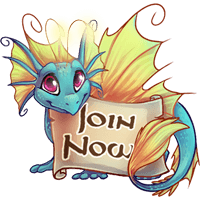 Forum Index > Q&A (Newbie Friendly) > Missions and Reputation
Page 1
Author
Thread Post
Princesskiara
Level 65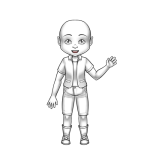 Joined: 1/31/2019
Threads: 10
Posts: 26
Posted: 2/6/2019 at 9:03 PM
Post #1
Hi!

I have some pets that are level 45, yet cannot accept level 25 missions with them, because my reputation is too low? Yet it does not mention anything about needing a certain reputation on the mission page. Can you elaborate, please? :D
MistressNyx
Level 70
Warden of Umbra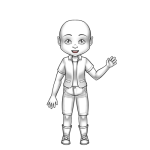 Joined: 1/19/2018
Threads: 113
Posts: 2,040
Posted: 2/11/2019 at 11:09 PM
Post #2
I'll have to do a bit of explaining to answer your question.

1) There are different difficulties for missions, increasing with the level. To unlock higher level missions, you must have enough reputation

2) You earn reputation by completing quests and missions. This may seem to contradict what I said in #1, but that's how it works. As you're at level 61, there are no quests left for you to do, but you can do many lower level missions to earn reputation.

3) Now to answer your question. You don't have enough reputation with Esior's Haven to be 'trusted' with higher level missions, so to speak. Your pets are high enough level, though. You'll just have to do the easier missions until you earn enough reputation to unlock the harder missions. Ironically, these yield higher reputation rewards than the others.

Hope this clears things up!
Princesskiara
Level 65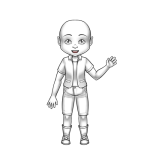 Joined: 1/31/2019
Threads: 10
Posts: 26
Posted: 2/12/2019 at 10:30 AM
Post #3
Thank you!!! That does clear it up! I can access the highest level Esior's Haven missions, but not Sanctuary of Saerielle yet.
Scathreoite
Level 70
Master Egg Hunter
Joined: 11/2/2014
Threads: 28
Posts: 1,684
Posted: 2/12/2019 at 2:19 PM
Post #4
Just so you know, each of the three towns has their own reputation bar.
The bar can be seen just under the town name, and is broken into Indifferent/Friendly/Trusted (with the completion of "Trusted" making you "Allied") and has a number score that tells you how many reputation points you need to reach the next level
Go to Top
This Page loaded in 0.004 seconds.
Terms of Service | Privacy Policy | Contact Us | Credits
© Copyright 2011-2019 Sylestia Games LLC.
All names and logos associated with Sylestia are Trademarks of Sylestia Games LLC.
All other trademarks are the property of their respective owners.
For questions, comments, or concerns please email at Support@Sylestia.com.