Overview
Stables
Hatchery
Inventory
Wardrobe
Referrals
Settings
Seasonal Festival
World Map
Generator
Breeding Grounds
Nurturing Grounds
Party
Task Log
Mission Log
Quest Log
Player Trades
Trade Broker
Currency Exchange
Eggling Auction
Pick A Door
Official Games
Un-Official Games
Jinxie's Jamboree
Festival Shop
Diamond Shop
Avatar Shop
Scale Shop
Inbox
Forums
Community Polls
Advanced Search
January 18th, 2021

197 Online
5:01 PM
Advanced Search
Active Players on Sylestia
Category
Total
Yesterday
Players
5,848
693
Sylestia Pet Data
Category
Total
Yesterday
Pets
6,131,360
2,392
Generated
461,308
172
Captured
946,474
346
Bred
4,723,578
1,874
Statistics updated daily at midnight
Recent Announcements
Thread
Posted
Region Chat Conduct Re.. Jan 15 Winter Festival Overvi.. Dec 23 IMPORTANT: Account Sec.. Dec 12 2020 Stocking Stuffer Nov 30 2020 Advent Calendar Nov 30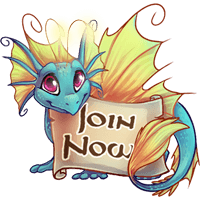 Forum Index > Official Games and Contests > Lost Grove - Pet Trait Design
Page 10
1, 2, 3, 4, 5, 6, 7, 8, 9, 10
Go to Page:
Author
Thread Post
Theafy
Level 70
Snow Wars Champion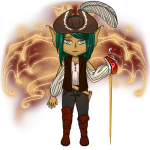 Joined: 9/23/2016
Threads: 58
Posts: 1,441
Posted: 1/23/2019 at 1:19 AM
Post #91

Nephini M1; Vinethorn Wings
(Yes, vines wrapped around the default wings. I really love the default wings, but it's a shame we can't use the default wings in 6v projects :c )



Bulb G1; Lepiota
Okay couldn't really get much into detail for this one but it's meant to have those swirly-fungi-marking thingies a bit more scattered around the base sand brown.



Fae M1/M2; Lichen



Frik G1; Cave Racer(a type of snake)



Griffi G1; Calcite



Kelp G3; Overture Echo
Not so much detail, but meant to represent soundwaves/echo and cave river water combined.



Nyte G1/G2; Eerie Webbing



Vene G3; Conflagrate



Qit M2; Moonmilk
Not much detail on this one either but it's supposed to be foamy.



Ryo G2; Shatter/Shattered Gem



Zolnixi M2; Cacti Shackles

Edited By Theafy on 1/23/2019 at 11:56 PM.
Angelzrulez
Level 70
Maw-nster Masher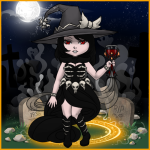 Joined: 1/9/2014
Threads: 20
Posts: 1,642
Posted: 1/23/2019 at 6:45 AM
Post #92
Ferrikki Gene - Mossy
Draeyl Mutation - Fireflies (Similar to Lucky Dust)
Catinheadlights
Level 70
The Perfectionist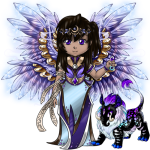 Joined: 3/3/2017
Threads: 4
Posts: 218
Posted: 1/23/2019 at 5:11 PM
Post #93
Grove/Forest Runes:

Scathreoite
Level 70
Master Egg Hunter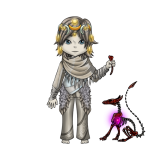 Joined: 11/2/2014
Threads: 42
Posts: 2,567
Posted: 1/23/2019 at 5:39 PM
Post #94
oh my gosh, that is a really beautifully done nixi rune, it's so pretty and you did an excellent job.
Catinheadlights
Level 70
The Perfectionist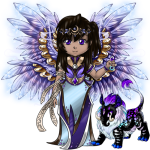 Joined: 3/3/2017
Threads: 4
Posts: 218
Posted: 1/23/2019 at 5:41 PM
Post #95
Thank you :D
Savynn
Level 70
Collector of Souls
Joined: 12/18/2012
Threads: 176
Posts: 4,027
Posted: 1/23/2019 at 10:55 PM
Post #96
Kelpari - Crystal Gems





Sylvorpa - Subterranean Crown
I honestly don't know what I was thinking. I wanted something to do with crystals cause of cave crystals but also something glowy because I was thinking about how deep sea fish have bio-luminescent fins. So it's a weird mix of the two. Then horns got added because it just looked like something was missing still.


Edited By Savynn on 1/23/2019 at 11:36 PM.
Mothnight
Level 64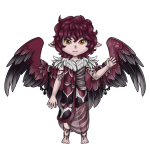 Joined: 1/14/2019
Threads: 6
Posts: 15
Posted: 1/24/2019 at 12:05 AM
Post #97

Fluffy bat ears (M2)


Fluffy bat wings (M3)


Cave fish (M3)


Translucence (G1) The G1 and A1 or Eye colors are used lightly to give the faint impression of a skeleton and organs. Most cave fish lack pigment, which causes this kind of effect.

I really hope this isn't too late. I started making the post before 12, but it took longer than I expected.
Azrield
Level 8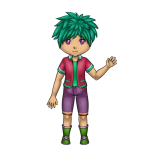 Joined: 1/20/2019
Threads: 0
Posts: 1
Posted: 1/29/2019 at 10:28 AM
Post #98
Oh how do i make and submit one? Im tryin my best sry
Link: https://www.sylestia.com/forums/?thread=71629&page=1#3
Author: LDDarcWolf
Time Posted: 1/5/2019 at 11:25 PM
Oh, this sounds so interesting! I think I just might have to do this. ^.^
Go to Page:
1, 2, 3, 4, 5, 6, 7, 8, 9, 10
Go to Top
This Page loaded in 0.018 seconds.
Terms of Service | Privacy Policy | Contact Us | Credits | Job Opportunities
© Copyright 2011-2021 Sylestia Games LLC.
All names and logos associated with Sylestia are Trademarks of Sylestia Games LLC.
All other trademarks are the property of their respective owners.
For questions, comments, or concerns please email at Support@Sylestia.com.