Overview
Stables
Hatchery
Inventory
Wardrobe
Referrals
Settings
Seasonal Festival
World Map
Generator
Breeding Grounds
Party
Task Log
Mission Log
Quest Log
Player Trades
Trade Broker
Currency Exchange
Eggling Auction
Pick A Door
Official Games
Un-Official Games
Jinxie's Jamboree
Festival Shop
Diamond Shop
Avatar Shop
Scale Shop
Inbox
Forums
Community Polls
January 23rd, 2019

246 Online
2:04 PM
Advanced Search

Active Players on Sylestia
Category
Total
Yesterday
Players
10,152
1,277
Sylestia Pet Data
Category
Total
Yesterday
Pets
4,629,718
2,366
Generated
325,332
270
Captured
708,137
220
Bred
3,596,249
1,876
Statistics updated daily at midnight
Recent Announcements
Thread
Posted
Site Downtime - 1/24 @.. Jan 23 Lupora Themed Revamp Jan 19 Ongoing Updates Jan 10 Winter Festival Pet Tr.. Jan 7 2018 Winter Festival O.. Dec 23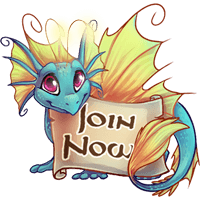 Forum Index > Official Games and Contests > 2018 Winter Festival - 3 Visible Griffi
Page 15
1, 2, 3... 14, 15, 16... 18, 19, 20
Go to Page:
Author
Thread Post
Rysk
Level 70
Wondrous Witch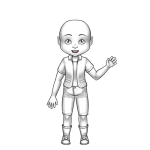 Joined: 6/26/2018
Threads: 30
Posts: 696
Posted: 12/31/2018 at 12:58 PM
Post #141
Icy Rains Griffi - inspired by cold and rainy winter days.


Firefly
Level 70
Snow Wars Combatant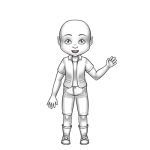 Joined: 2/16/2017
Threads: 57
Posts: 977
Posted: 12/31/2018 at 3:34 PM
Post #142
Tree Decorations Griffi



Inspired by bubble lights on the family Christmas tree.
Random01
Level 70
Majestic Brewmistress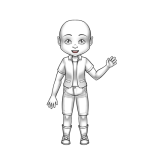 Joined: 5/26/2017
Threads: 60
Posts: 557
Posted: 12/31/2018 at 4:05 PM
Post #143
Frozen Lake Griffi
The inspiration for this griffi are frozen lakes with their variety of colour due to the depth of water and lighting which can range from the palest of blues to the deepest of black.

Lilmomma
Level 50
Joined: 6/6/2018
Threads: 3
Posts: 12
Posted: 12/31/2018 at 5:31 PM
Post #144





This is a sugar plum themed Griffi that I designed for my sister as a surprise! The inspration is from the Charlie Brown Christmas.
Edited By Lilmomma on 1/20/2019 at 12:37 PM.
Painteventer
Level 70
Wondrous Witch
Joined: 1/13/2018
Threads: 22
Posts: 331
Posted: 12/31/2018 at 6:16 PM
Post #145
Frozen Granite Griffi. I grew up in the sierra Nevada mountains and during winter break Id spend most of my days wandering the snow filled woods, surrounded by granite boulders and cliffs.

Weme430
Level 16
Joined: 12/3/2018
Threads: 1
Posts: 4
Posted: 12/31/2018 at 8:06 PM
Post #146
Icicle Griffi



This Griffi has Snow Leopard spots, Snowflake Runes, and Swirling Snow. Its inspired by the crystalizing ice, and white snow, and the beak is colored after Eggnog.
Lonefox
Level 70
The Artistic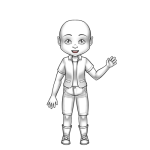 Joined: 8/29/2016
Threads: 90
Posts: 926
Posted: 1/1/2019 at 1:58 PM
Post #147
I don't think I did this yet. Hopefully I don't have another forgotten entry here somewhere.




My design is inspired by the patterns of frost on windows, when the morning sun is making the frost glow.
Crystallizedshadow
Level 69
Wondrous Witch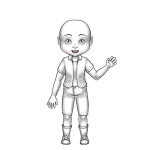 Joined: 7/11/2014
Threads: 18
Posts: 390
Posted: 1/1/2019 at 5:23 PM
Post #148
Shining Icicle Griffi


This winter I've had several icicles form outside my window, so every morning the sun hits them and makes them glow. So I decided to base my design on icicles glowing in the sunlight. This isn't my window, but it's the effect I'm going for.
Buttersmultiverse
Level 70
The Perfectionist
Joined: 3/7/2018
Threads: 3
Posts: 18
Posted: 1/1/2019 at 6:38 PM
Post #149
snow's gift griffi i though it looks cool and cute and its snowy and yeah why not?

12mickeygirl
Level 61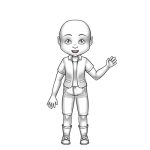 Joined: 12/9/2018
Threads: 12
Posts: 76
Posted: 1/1/2019 at 10:41 PM
Post #150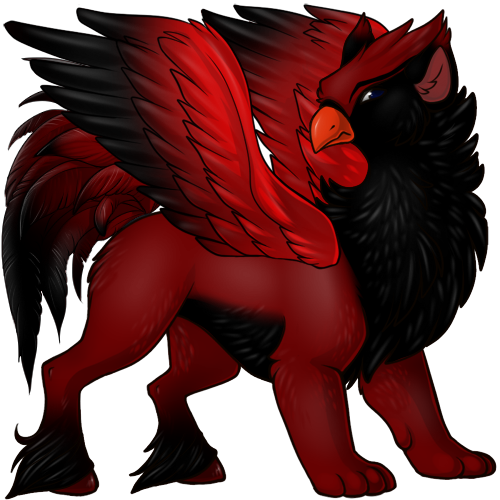 This is my Northern Cardinal Griffi that's based off of the Northern American Cardinal. This bird is most often seen during the fall and winter months, with the male having a bright red color against the snow, flying in flocks all winter long.
Go to Page:
1, 2, 3... 14, 15, 16... 18, 19, 20
Go to Top
This Page loaded in 0.012 seconds.
Terms of Service | Privacy Policy | Contact Us | Credits
© Copyright 2011-2019 Sylestia.
All names and logos associated with Sylestia are Trademarks of Sylestia.
All other trademarks are the property of their respective owners.
For questions, comments, or concerns please email at Support@Sylestia.com.