Overview
Stables
Hatchery
Inventory
Wardrobe
Referrals
Settings
Seasonal Festival
World Map
Generator
Breeding Grounds
Party
Task Log
Mission Log
Quest Log
Player Trades
Trade Broker
Currency Exchange
Eggling Auction
Pick A Door
Official Games
Un-Official Games
Jinxie's Jamboree
Festival Shop
Diamond Shop
Avatar Shop
Scale Shop
Inbox
Forums
Community Polls
December 11th, 2019

223 Online
11:25 AM
Advanced Search
Active Players on Sylestia
Category
Total
Yesterday
Players
7,263
1,348
Sylestia Pet Data
Category
Total
Yesterday
Pets
5,336,515
2,190
Generated
389,038
301
Captured
824,594
238
Bred
4,122,883
1,651
Statistics updated daily at midnight
Recent Announcements
Thread
Posted
Official Sylestia Merc.. Nov 30 2019 Advent Calendar Nov 30 Black Friday Extravaga.. Nov 27 The Maws of Madness Nov 11 Double Experience Week.. Oct 25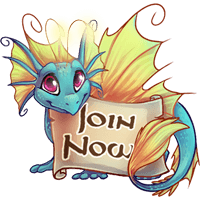 Forum Index > News and Announcements > Equipment Issue
Page 1
1, 2, 3... 9, 10, 11
Go to Page:
Author
Thread Post
Krinadon
Level 70
Guardian of the Realm
Site Administrator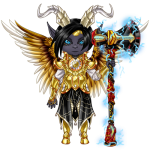 Joined: 12/17/2012
Threads: 790
Posts: 11,634
Posted: 12/22/2018 at 2:11 PM
Post #1
I did a thing that was not a good thing with Pet Equipment.

Currently, the Inventory page is disabled. If you already have it loaded, please do not touch anything and just close it for now. You will only risk further issues and I will not be able to help you if things get touched at this point.


I had a mistake in a script I wrote to get rid of old Festival items from last Winter Festival that caused the script to instead purge all items with a table ID of 0, which is what all randomly generated pet equipment has. Thus, all of those items became expired tokens.

I have contacted our host to have a partial database restore performed to a secondary location so that I can re-set all those equipment items back to their original states. Once that's done, I will unlock the inventory page again.
Starpup5
Level 70
The Kind-Hearted
Joined: 3/11/2018
Threads: 43
Posts: 21,382
Posted: 12/22/2018 at 2:12 PM
Post #2
Thank you Krinadon for explaining the issue and fixing it.
Saramythmaster
Level 64
Trickster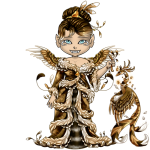 Joined: 5/25/2018
Threads: 3
Posts: 9
Posted: 12/22/2018 at 2:12 PM
Post #3
Thank goodness, I thought my computer had a bug. Thank you for the warning!
Somneli
Level 70
The Perfectionist
Joined: 1/9/2016
Threads: 77
Posts: 2,499
Posted: 12/22/2018 at 2:14 PM
Post #4


For anyone who didn't get to see it :D

Interestingly, it doesn't seem to be affecting our stats. I went to set up new missions just now, and my mission pets were still good to go, despite having snowflakes as their protection. xD

edit: will new equipment earned be fine too? asking 'cos I was fighting an ent in TLG when it happened, and it gave me a piece of equipment when I won.
Edited By Somneli on 12/22/2018 at 2:16 PM.
Buttersmultiverse
Level 70
Guardian
Joined: 3/7/2018
Threads: 3
Posts: 23
Posted: 12/22/2018 at 2:14 PM
Post #5
I was just gonna ask what the heck happened! thank you!
Reakeda
Level 69
The Kind-Hearted
Joined: 6/25/2015
Threads: 94
Posts: 1,760
Posted: 12/22/2018 at 2:16 PM
Post #6
I had just completed a couple of missions and accepted the trades right before you posted this. I assume the inventory page was already locked since I couldn't get to it, but I was wondering if that is also going to get reset too or what happens with those pouches...
Krinadon
Level 70
Guardian of the Realm
Site Administrator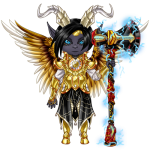 Joined: 12/17/2012
Threads: 790
Posts: 11,634
Posted: 12/22/2018 at 2:31 PM
Post #7
Link: https://www.sylestia.com/forums/?thread=70934&page=1#4
Author: Somneli
Time Posted: 12/22/2018 at 2:14 PM


For anyone who didn't get to see it :D

Interestingly, it doesn't seem to be affecting our stats. I went to set up new missions just now, and my mission pets were still good to go, despite having snowflakes as their protection. xD

edit: will new equipment earned be fine too? asking 'cos I was fighting an ent in TLG when it happened, and it gave me a piece of equipment when I won.


Any of the non-random Pet Equipment is totally fine as it has item ID #'s so it wasn't affected by this. Also, any Pet Equipment received after this happened will also be fine as the damage was already done in the past and isn't something ongoing.
Krinadon
Level 70
Guardian of the Realm
Site Administrator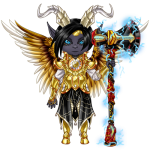 Joined: 12/17/2012
Threads: 790
Posts: 11,634
Posted: 12/22/2018 at 2:33 PM
Post #8
Link: https://www.sylestia.com/forums/?thread=70934&page=1#6
Author: Reakeda
Time Posted: 12/22/2018 at 2:16 PM
I had just completed a couple of missions and accepted the trades right before you posted this. I assume the inventory page was already locked since I couldn't get to it, but I was wondering if that is also going to get reset too or what happens with those pouches...


Unfortunately, the timing on this happening was really bad lol. It happened right before our hourly backup ran so I can't use the most recent. I have to use the backup from almost an hour prior. So any randomly generated equipment received between our last hourly backup and when this happened will remain expired tokens.

However, I can probably manually put those back together just by looking at each of the items. It unfortunately won't be until probably tomorrow though.
Somneli
Level 70
The Perfectionist
Joined: 1/9/2016
Threads: 77
Posts: 2,499
Posted: 12/22/2018 at 2:33 PM
Post #9
Link: https://www.sylestia.com/forums/?thread=70934&page=1#7
Author: Krinadon
Time Posted: 12/22/2018 at 2:31 PM
[quote=1465855]

Any of the non-random Pet Equipment is totally fine as it has item ID #'s so it wasn't affected by this. Also, any Pet Equipment received after this happened will also be fine as the damage was already done in the past and isn't something ongoing.


Alrighty. I hoped so, but it's nice to have confirmation~.

oh dear, so if things aren't backed up, we'll all be losing mission satchels since then? :c
Edited By Somneli on 12/22/2018 at 2:34 PM.
Dragon
Level 70
Majestic Brewmaster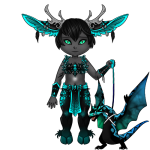 Joined: 12/17/2012
Threads: 31
Posts: 232
Posted: 12/22/2018 at 2:35 PM
Post #10
i, for one, welcome our new snowflake equipment overlords.
Go to Page:
1, 2, 3... 9, 10, 11
Go to Top
This Page loaded in 0.011 seconds.
Terms of Service | Privacy Policy | Contact Us | Credits
© Copyright 2011-2019 Sylestia Games LLC.
All names and logos associated with Sylestia are Trademarks of Sylestia Games LLC.
All other trademarks are the property of their respective owners.
For questions, comments, or concerns please email at Support@Sylestia.com.