Overview
Stables
Hatchery
Inventory
Wardrobe
Referrals
Settings
Seasonal Festival
World Map
Generator
Breeding Grounds
Nurturing Grounds
Party
Task Log
Mission Log
Quest Log
Player Trades
Trade Broker
Currency Exchange
Eggling Auction
Pick A Door
Official Games
Un-Official Games
Jinxie's Jamboree
Festival Shop
Diamond Shop
Avatar Shop
Scale Shop
Inbox
Forums
Community Polls
Advanced Search
May 27th, 2020

248 Online
10:39 PM
Advanced Search
Active Players on Sylestia
Category
Total
Yesterday
Players
5,536
860
Sylestia Pet Data
Category
Total
Yesterday
Pets
5,643,747
2,664
Generated
409,801
71
Captured
867,080
1,322
Bred
4,366,866
1,271
Statistics updated daily at midnight
Recent Announcements
Thread
Posted
Spring Festival Overvi.. May 23 Mother's Day Diamo.. May 10 Sylestia Job Opportuni.. Apr 23 Nytekrie Revamp Final.. Apr 13 Easter Event Overview Apr 10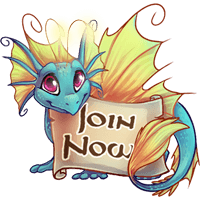 Forum Index > General Discussion > Stocking Wish Lists
Page 1
1, 2, 3, 4, 5, 6, 7, 8, 9, 10
Go to Page:
Author
Thread Post
SpaceElf1
Level 70
Trickster
Joined: 9/17/2014
Threads: 531
Posts: 10,507
Posted: 12/8/2018 at 12:58 AM
Post #1
So, time to put things in people's stockings!

Trouble is, what will your friends like?

Your friends are wondering the same thing about you.

Help them out! List some things you would like to get here. List lots of things. All the things! The more things you list, the better your friends' chances of being able to give you something you would like.

If your friends haven't created a list here, ping them!

But make sure the things will fit into a stocking.

Blue- and green-bordered items won't "fit."

If you want to change or add to your list, please edit your original post, so people can easily find your list.
Edited By SpaceElf1 on 12/13/2018 at 1:45 PM.
18eities
Level 70
Warden of Umbra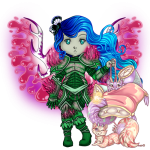 Joined: 1/1/2018
Threads: 8
Posts: 160
Posted: 12/8/2018 at 1:17 AM
Post #2
I don't recommend stuffing my stocking at all. If you must, I like RTDs, though I've already achieved one-of-each. I really don't like much, actually- I'd suggest you just don't bother, though if you must- I like anything that looks like a philter or potion. I don't like avi items.

I apologize if I'm being a spoilsport about this.
Snowyh2o
Level 70
The Hallowed
Joined: 6/26/2014
Threads: 8
Posts: 214
Posted: 12/8/2018 at 1:22 AM
Post #3
Hmmm, might update this once i get a better idea of what i'm missing/wanting but for now

Any of the Demon hunter guardians except twilight

+ any of the nightmarelord's Netherhound except shaz, jax and opa

would also really like ghostly hellhound azure and any of the-- oh gosh XD

Majestic Ninetails, phoenix spirit, dragon stalker's tail, shadow stalker, and ice dragon backs.

Also, don't have to go looking for these if you don't have them, just some of the avi items i like that i wish i had X)
VampVixen
Level 61
Majestic Green Thumb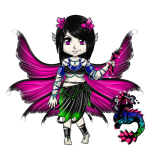 Joined: 4/24/2013
Threads: 57
Posts: 928
Posted: 12/8/2018 at 1:31 AM
Post #4
Hurr...

Wishlist?

Oh geez.

Pet dyes

Colorable Avi items (especially wings)

Essences (Of pets I collect)

Exp orbs if those are giftable through stockings

Illbecoolwithanythingthoughidc
Edited By VampVixen on 12/8/2018 at 1:32 AM.
SpaceElf1
Level 70
Trickster
Joined: 9/17/2014
Threads: 531
Posts: 10,507
Posted: 12/8/2018 at 1:43 AM
Post #5
These are in no particular order.

Held Items: Writer's Quill, any; Colonial Fan Mysterious; Nutcracker Candy Canes Arctic, Equinox, or Regal; Gnarled Axe Of the Moon; Crazed Druid's Staff White Hare; Scepter Of Corruption;

Outfits: Reindeer Herder's Outfit (Cozy or Vibrant); any Winter Faun Outfit except recolor; any Snegurochka Robes;

Back Items: any Cherry Nymph tail; Cupid's Gallant Quiver recolorable; any Wispy Bunny Sprites; Midsummer Night Background; Butterfly Bandit Cape recolorable or Sugar; Gingerbread House; creature Shadow Stalker Joy (either); Bone Lord's Cape; wolf Shadow Stalker Quicksilver or Sunfire; Dream Stealer's Sigil Antithesis; any Nightfall or Crazed Druid cloak; any Battlemage's Cloak except Fiery; any Lupora Tamer's cloak; Priest's Cape; any Lupora Tail except Runic Swirl; any Demon Channeler's Lurker except recolor; Bloodmoon, Chilly, or Noxious Ghostly Stag; any Ny'vene tail; Essence of Wind; Celebratory Fireworks; Falling Hearts, Falling Rose Petals.

Wings: Butterfly Wings, Summer Lotus Wings, Runic Aura, recolor Steampunk Wingblades.


Lost Grove Perfume

Genetic Mutator

Pet Dye

Philter of Trait Disruption (Themed)


Any Restricted Trait Disruptor for Aeridini, Ferrikki, Lunemara, Lupora, Puffaadore, Qitari Ryori, Sylvorpa, or Zolnixi (would be especially grateful for a Cute Witch Disruptor, though, since I thought I bought two of them during the Black Friday sale and now I can't find them anyplace)

Kelpari Butterfly Fairy RTD



Lucky and Lovely Disruptors and Mutators
Edited By SpaceElf1 on 12/14/2018 at 12:27 AM.
Skor
Level 70
Wondrous Witch
Joined: 6/26/2018
Threads: 31
Posts: 746
Posted: 12/8/2018 at 2:18 AM
Post #6
The number one thing I am always looking for is prismas, prismas, and more prismas. :P I seem to go through them like water.

Other items:
-Philters of Trait Disruption (Themed), Gender Swapping, and Nullification
-Magical Pies
-Dyes, of either quality
-Masterful Snares
-Greater Mutators
-Perfumes, both Fest Zone and TLG
-Amulets of Youthful Illusion
-Enhanced or Mystical Essences of not-yet-revamped species (Aeri, Bulb, Fae, Griff, Luff, Ligh, Nyte, Ryo. Preferred species bolded.)
-and Astral Wanderer Ryori RTDs.
I do like other RTDs, especially the Aeri, Vene, and Aur ones, just to a lesser extent.

As for avatar items, I am only looking for a Bone Reaper's Hatchling (Vile) and Butterfly Bandit's Cape (Monarch).
Please, no other avi items c:
Edited By Rysk on 12/17/2018 at 8:51 PM.
Mikazukichan
Level 70
The Artistic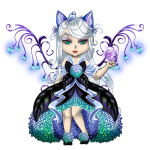 Joined: 1/28/2014
Threads: 256
Posts: 7,511
Posted: 12/8/2018 at 10:47 AM
Post #7
Good idea, Spelf! I never know what to put in people's stockings (after I dump my common extra avi items on newbies, anyway, which I already did XD).

So, my wish list:

-Philters of Gender Swapping (about to need a ton of these soon, I'm sure)
-Prismatic Philters (can never have too many)
-Magical Pies
-Philters of Trait Disruption (Themed)
-Greater or Lesser Pet Dyes
-Greater Mutators
-Lovely or Lucky Mutators
-Perfumes of Themed Attraction
-Restricted Trait Disruptors: Aeridini - Lunar; Aeridini - Spring Arcanist; Aurleon - Tempest; Aurleon - Ghostly; Griffi - Galactic; Griffi - Crystalized; Lighira - Ancestral Deity; Lupora - Elven; Puffadore - Angelic; Puffadore - Steampunk; Ryori - Grim Rose; Vulnyx - Arctic Nomad; Zolnixi - Dragon Wisp; All Species - Valentine Lace; All Species - Lucky Dust
-Masterful Snare Traps
-Enhanced Essences for: Aeridini, Aurleon, Bulbori, Griffi, Kelpari, Lighira, Luffox, Lupora, Qitari, Ryori, Sylvorpa, Vulnyx, Zolnixi

-Helds: Kelpari Spriteling (Aurora); Wild Spring Spirit (Abellia, Nikita, Tirella); Solar Eclipse Phoenix; Specter's Steedling (Autumn Gold, Dead Silence); Dream Stealer's Baku (Centari); Snow Pearl Kit (Ember); Owl Tamer's Owlet (Snowy); Cuddling Luffox (Davi and Dori); Colonial Fan (Fiery, Mysterious); Pompous Puffadore (Angel, Aurora, Frost); Dragon Stalker's Hatchling (Frostella)

-Outfits: Flower Flapper Attire (Recolor, Twilight); Sakura Garb (Recolor); Demon Hunter's Regalia (Recolor); Elegant Snow Swan Regalia; Cherry Nymph Attire (Twilight); Lava Dancer's Outfit (Enchanted); Heart Regalia; Harvest Guardian's Attire; Gingerbread Costume; Witch Doctor Garbs

Heads: Laurel Wreath of Eros (Recolor, Lovely); Braid of the Clover (Recolor); Hydrangea Hat (Moonlight); Spring Adventurer's Clip (Recolor); Angelfish Shell Clip (Recolor, Koi); Demon Hunter Horns (Recolor); Steampunk Top Hat (Copper, Hallowed, White Gold); Arctic Nomad Circlet (Aurora, Sunrise); Ram Horns

Wings: Astral Nebula Wings; Cupid's Gallant Wings (Recolor, Broken Heart, Valentine); Desert Wanderer's Wings (Recolor); Arctic Nomad's Wings (Recolor, Aurora); Owl Tamer's Wings (Barn); Arcanic Wings; Shards of Ice; Water Lily Wings (Recolor, Lotus Carrier); Runic Aura

Backs: Cherry Nymph Tail (Recolor, Honey, Twilight); Floating Lilies (Recolor, Sunset); Celebration Confetti; Falling Hearts; Wispy Bunny Sprites (Twilight); Nephini Buddy
Fastnatalie1
Level 70
The Kind-Hearted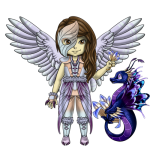 Joined: 7/17/2018
Threads: 118
Posts: 2,083
Posted: 12/8/2018 at 11:24 AM
Post #8
I'd like

Perfumes
Dyes
Just about anything

-I just appreciate that people spend the time to put things into my stocking. :)
Edited By Fastnatalie1 on 12/15/2018 at 12:57 AM.
Jetstar
Level 70
The Kind-Hearted
Joined: 3/17/2018
Threads: 25
Posts: 234
Posted: 12/8/2018 at 1:26 PM
Post #9
thank you for making this post! Any of the following would be greatly appreciated, but it's totally fine if I don't get any of them

I'm also making my general wish list so I'm doing this in two or three parts

ny'vene essence
faelora essence

Backs
Ghostly Stag (any)
Dream Stealer's Sigil (recolor)
Moonlight/Mossy Wood Nymph Branches
Cherry Nymph Tail (any)
Floating Lillies (any)
Wispy Bunny Sprites (recolor, dewdrop, sunset, twilight)
Starry Night Background
Birch Forest Background

Wings
Wings of Eros (any)
Feathered Witch Wings (any)
Snowdrop Fairy Wings (any)
Desert Wanderer's Wings (any)
Snow Pearl Wings (any)
Arctic Nomad Wings (recolor, aurora, frosted, polar night)
Cicada Aviator's Wings (any)
Angelfish Wings (koi, queen)
Wings of the Soul Collector
Autumn Fairy's Branches (recolor)
Ghostly Wings (recolor)
Steampunk Wingblades (white gold)
Holly Druid's Wings

Heads
Lovely Ribbon (any)
Ny'vene Tamer's Crown (any)
Laurel Wreath of Eros (any)
Irish Clerical Circlet (recolor, shadowed, spring dew)
Day of the Dead Mask (recolor, ghastly, traditional)
Forest Witch's Hat (recolor, plaguespreader, violet)
Ghostly Pirate Hat (any)
Dream Stealer's Horns (recolor)
Tropical Shaman's Tiara (recolor)
Autumn Fairy's Flower Crown (recolor)
Winter Faun's Horns (any)

Outfits
Lovely Robes (any)
Irish Clerical Robes (any)
Cherry Nymph Attire (any)
Savanna Hunter's Garb (nocturnal)
Day of the Dead Costume (recolor, candy corn, ghastly)
Ghostly Pirate Costume (recolor, deep ocean, haunting, sea algae)
Demon Hunter's Regalia (recolor, crimson, twilight)
Spellcrafter's Tunic (recolor, halloween, golden)
Jovial Cafe Outfit (recolor)
Supernova Robes (recolor)
Tropical Shaman's Garments (recolor)
Autumn Fairy's Garments (recolor)
Ghostly Regalia (recolor)
Elegant Leaf Attire (early autumn, maple)
Nordic Warrior's Outfit

Helds
Edited By Jetstar on 12/8/2018 at 5:38 PM.
Sageturtle
Level 70
Trickster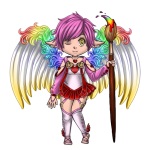 Joined: 8/21/2013
Threads: 146
Posts: 3,718
Posted: 12/8/2018 at 3:41 PM
Post #10
Any of these is 5000% appreciated <3

I'd like:
Prisma Philters, always always alwayssss
Themed Trait Disruptors
Traveling Witch Draeyl Disruptors
Avi items listed here (It's a very long list so the ones im looking for most are below)

Helds: Wild Spring Spirit (Yugira, Abellia, Nikita, Tirella) / Lovebirds (Classic, Frosted, Sunkissed) / Lovely Scythe of Hearts / Scepter of Spring / Crustacean Hermit Crab (Spike) / Fireworks Spriteling (Smooshie) / Firefly Lantern (Festive) / Sea Dog (Deep Sea) / Lava Dancers Tortoise (Enchanted, Hurricane, Molten, Twilight) / Colonial Fan (Mysterious, Fiery)

Outfits: Butterfly Bandit (Recolor, Peony) / Snowdrop Fairy (Recolor) / Angelfish Robes (Recolor, Grey, Koi, Queen) / Cute Lass Dress / Oriental Flower Robes (Charmed) / Day of the Dead (Ghastly) / Arctic Nomad (Aurora)

Heads: Flower Crown / Hydrangea Hat (Sunrose) / Sea Dragon Horns (Recolor) / Butterfly Bandit Hood (Midnight) / Lava Dancers Haku (Short Enchanted) / Autumn Fairy Flower Chain (Rainbow)

Wings: Snowdrop Fairy Wings (Recolor) / Angelfish Wings (Queen, Grey) / Arctic Nomad (Aurora) / Autumn Fairy Branches (Rainbow)

Backs: Butterfly Bandit Cape (Peony, Midnight)
Edited By Sageturtle on 12/8/2018 at 3:42 PM.
Go to Page:
1, 2, 3, 4, 5, 6, 7, 8, 9, 10
Go to Top
This Page loaded in 0.021 seconds.
Terms of Service | Privacy Policy | Contact Us | Credits | Job Opportunities
© Copyright 2011-2020 Sylestia Games LLC.
All names and logos associated with Sylestia are Trademarks of Sylestia Games LLC.
All other trademarks are the property of their respective owners.
For questions, comments, or concerns please email at Support@Sylestia.com.