Overview
Stables
Hatchery
Inventory
Wardrobe
Referrals
Settings
Seasonal Festival
World Map
Generator
Breeding Grounds
Nurturing Grounds
Party
Task Log
Mission Log
Quest Log
Player Trades
Trade Broker
Currency Exchange
Eggling Auction
Pick A Door
Official Games
Un-Official Games
Jinxie's Jamboree
Festival Shop
Diamond Shop
Avatar Shop
Scale Shop
Inbox
Forums
Community Polls
Advanced Search
October 27th, 2020

183 Online
4:17 PM
Advanced Search
Active Players on Sylestia
Category
Total
Yesterday
Players
5,604
803
Sylestia Pet Data
Category
Total
Yesterday
Pets
5,945,553
2,309
Generated
437,974
26
Captured
915,398
104
Bred
4,592,181
2,179
Statistics updated daily at midnight
Recent Announcements
Thread
Posted
Poll: Change in Breedi.. Sep 28 Site Downtime - 9/24 @.. Sep 23 Site Downtime - 9/23 a.. Sep 22 Rapid Response Suggest.. Sep 12 Summer Festival Overvi.. Aug 16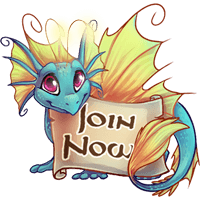 Forum Index > Official Games and Contests > 2018 Fall Festival - Spooky Avatar Dress...
Page 4
1, 2, 3, 4, 5... 11, 12, 13
Go to Page:
Author
Thread Post
Pikapoochi
Level 32
Joined: 10/26/2018
Threads: 2
Posts: 16
Posted: 10/29/2018 at 4:04 PM
Post #31


Born from the light and dark, for years she battled her past. Her mother, pure as the first snow...Her father, Darker than the deepest abyss in the ocean, pure evil. For years she has battled her own demons, while staying strong and kind to those around her. What those around her were unaware of, was each time they used her for their gain, each time they brought her down, each time they were cruel to her, they were feeding her darkness. She fought hard, to stay good, for she knew the darkness that layed dormant was an evil none had seen. Finally, she broke, her one companion who kept her strong, her best friend, her sylesti was killed. With no one there to keep the beast at bay, she gave in. The darkness consumed her, snuffing out the last light she had left. Power! Anger! Hatred! Now, she is unstoppable! With her new powers she brought her friend back, but what came back was just as evil... Now, together, they are enslaving all who are unlucky enough to cross their path
Apricity
Level 70
Master Egg Hunter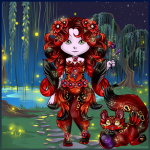 Joined: 9/13/2016
Threads: 15
Posts: 110
Posted: 10/29/2018 at 4:05 PM
Post #32
The Aves Witch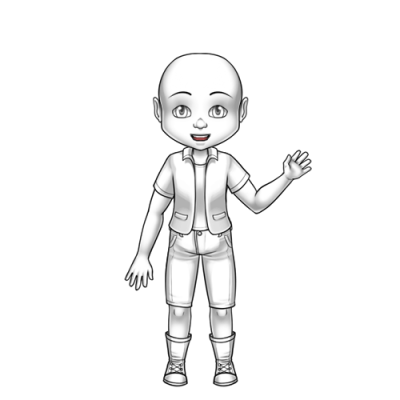 With eyes as beautiful as twilight

And hair as dark as night

The Aves Witch soars the skies

To her feathered auxiliaries she cries

The air was disturbed by the countless flapping of wings as her call was heeded

The Aves Witch's power was too strong not to go conceded

It roused the diurnal birds from their slumber

From their need to assist their master, they could not cumber

From owls, hawks, and eagles

To robins, sparrows, and even a few distant traveling seagulls

They flocked around the Aves Witch, ready to obey

The Aves Witch commanded, "Let's go hunt for our next prey."
Edited By Eustoma on 10/30/2018 at 3:03 AM.
Redfeather1957
Level 62
Benevolent Brewer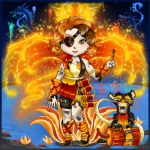 Joined: 7/2/2017
Threads: 0
Posts: 24
Posted: 10/29/2018 at 4:08 PM
Post #33


The fae of Saint Tarielleth graveyard only visits when the spirit word's boundaries are the thinnest. She arises from a magnificent, towering marble statue that sits in the centre. The statue's name? The Crimson Lady. It is said that she once lived in this world of the living and youthful. Exuberant and full of joy. A long red dress she wore, her hair deep and dark as wintry night. She had been blind since birth, a black cloth covering her ghostly white eyes. The villagers would call her "The Crimson Lady" and her true name has been lost to time. Ruthless, unforgiving time! It took her father, her brother, her mother. As she grew, she learnt to hate time with such passion that she could not even stand the endless ticking of a clock or the words "At what time?". She secluded herself to the graveyard; The small, hallowed, overgrown meadow that Father Time had forgot. And she stayed there until her death. The marble statue was erected 268 years later, all had forgotten The Crimson Lady. All except the ravens and a single mongrel who sat and watched her activities each night until her passing in Saint Tarielleth.

Every Hallow's Eve she rises from the base of the statue, the skeletal mongrel at her porcelain white heels. Beware The Crimson Lady! Her hate for time is great and if she were to know of a youthful face she would surely unfurl her great dark winds and strike them down to the hard, cold ground that she herself passed on. If you find yourself trapped in her graveyard, with not a sound you must leave. However, if she hears the subtle snap of a thin, birch twig or the rustling of dry, dead leaves she shall swiftly turn and attack.

Do not enter the graveyard upon All Hallow's Eve,
If you find yourself there, swiftly leave!
The Crimson Lady shall strike you down,
In her tattered, blood red gown.

Hate kindled since the day of her death,
For when you take your terminal breath,
She shall laugh with a sibilant and serpentine tone,
And return to her marble throne...


*Sorry that was so long :P*
Edited By Redfeather1957 on 10/31/2018 at 4:23 PM.
Redfeather1957
Level 62
Benevolent Brewer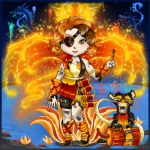 Joined: 7/2/2017
Threads: 0
Posts: 24
Posted: 10/29/2018 at 4:09 PM
Post #34
Wait, can you actually see the image? Because when I previewed the post I could.
Amberfur
Level 70
Guardian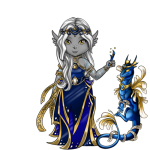 Joined: 6/16/2017
Threads: 91
Posts: 1,395
Posted: 10/29/2018 at 4:25 PM
Post #35
No, we can't. Make sure it's in an [ img] [ /img] tag.
Dragongem23
Level 63
The Tender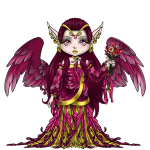 Joined: 7/19/2017
Threads: 254
Posts: 24,755
Posted: 10/29/2018 at 4:26 PM
Post #36
Try making it smaller...it's a size issue i think.

Also i'll just post mine here.

The Scarlet Bringer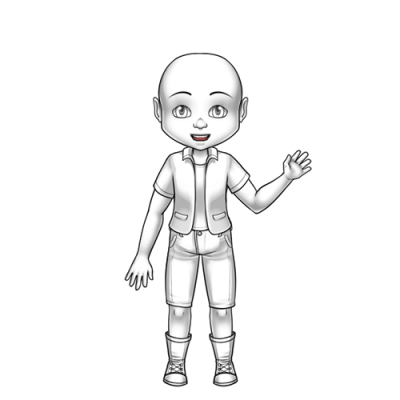 She's sat abandoned on a shelf,in a attic cold and dark
Until someone came and loved her so,taking away the feeling of cold
She was a knight saving the dragon,from the burdens of despair.
All until a child's voice no longer floated thru the air
On a dark and dreary day she was burned
And sat in a room again,untouched unturned.
Years later she sits there still
Watching her dreams go unfilled.
Protecting the future,living the past.
Until her dreams come to pass.
Her Story repeats,her friends all dying
From the same cold burning feeling.
Cursed Forever with this demon,who lives inside her ever feeding
(So this is a doll,who brings Scarlet Fever wherever she goes,they usually burn things owned by children with scarlet fever hence the burning.But she's still there,passing on the demon,who in turn devoures the souls of the children who play with her )
Amberfur
Level 70
Guardian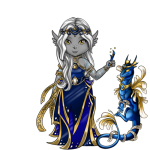 Joined: 6/16/2017
Threads: 91
Posts: 1,395
Posted: 10/29/2018 at 4:29 PM
Post #37
The Candy Corn Spirit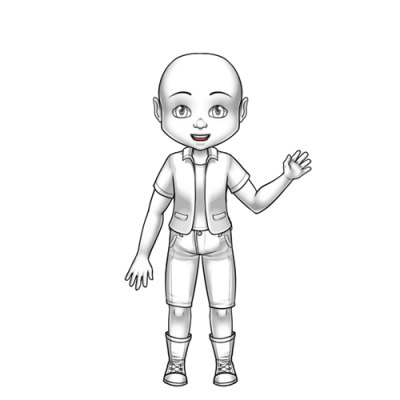 This young lady simply embodies the spirit of Halloween. When she isn't up and around, checking around on trick-or-treating kids, she is preparing the candy for the next year. Where as many believe that all of the Halloween spirits are scary and deadly, she is simply the opposite. The Candy Corn Spirit keeps an eye on the kids as they walk from house to house.
Wylla
Level 60
The Kind-Hearted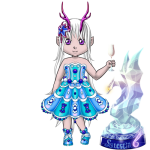 Joined: 10/15/2018
Threads: 5
Posts: 28
Posted: 10/29/2018 at 4:31 PM
Post #38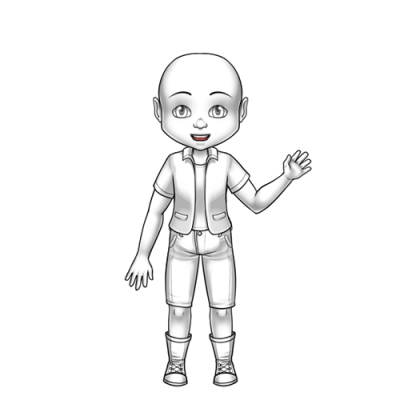 She is an angel, a being of absolute perfection. Wrapped in a silky white dress, curly blonde hair bouncing on her shoulders, she moves slowly, elegantly, around the garden. She pauses every couple of steps to look at the blooming flowers, at the swaying leaves, at the colorful butterflies flittering about her. As long as she looks, I will be happy. As long as she stays, I will be safe.

Moving further in, she comes upon my bird bath at the center of my garden where tiny blue birds chirped and tweeted as they splash around in the clear water. She slowly holds out her hand, and after what seems like eternity, one of the birds hops on her hand and begins to sing a merry tune. She turns to me as if to show me this amazing sight. Her soulless eyes bear into me, reflecting my innermost secrets made manifest by a dark aura spiraling behind her.

Yes, she is me and I am her. But I am still in control. I simply must work up the courage to once again come close and grasp the strings. I must steer her back to the garden path. I cannot let her out. I am still in control. The strings are still intact. I...am...still...in...control...
Earthdayguardian
Level 61
Majestic Green Thumb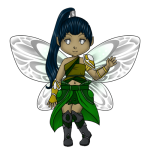 Joined: 1/12/2016
Threads: 3
Posts: 56
Posted: 10/29/2018 at 4:33 PM
Post #39


Beware of traveling in the woods or any open field,
When mother nature comes to call. you'll know when she is near,
when silence falls and all grows still you'll hear her soft voice say.

"grow strong my plants, my wind be still, my babys run and play,
but what is this a mortal comes, let us test their heart
and if they fail we'll make them pay, i think this one will taste tart."

And when she asks a question, Dont lie she knows the truth,
be weary of her anger for nothing's nature proof.
So be kind to all the creatures and the plants that are around
for mother natures watching you and waits to bring you down..

A child's song, Its just a children's song to scare little kids into being nice to animals and nature. right? Then who or what is this creature in front of you. And she cant see so how could she know anything about you. yet she seemed to be following you with unseen eyes. A eerie smile on her face. and is it just your imagination or do those tree's seem out of place and all of them have a hole in their chest..... wait chest.... tree's dont have chests...........
Edited By Earthdayguardian on 10/29/2018 at 5:06 PM.
Aurusei
Level 64
The Artistic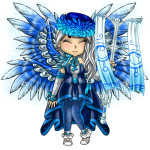 Joined: 9/13/2017
Threads: 101
Posts: 1,387
Posted: 10/29/2018 at 4:35 PM
Post #40


The girl reaper

The life of young soul reaper Anne was a hard one. She couldn't get attached to anyone, because she knew one day, they'd be on her list and she'd have to slash down on them and take their soul to be judged. But one day, she had met someone too nice to just ignore. Her name--Lisa. Her and Anne became the best of friends when Anne was having her normal school life. But one day, it all was ruined. In the dead of night, Anne checked her list, and her eyes narrowed and swelled with tears. On the list, "Lisa Parker", the only friend she'd ever had. But, it had to be done. It was Lisa's time to go. When Anne arrived, she found Lisa sick at the Hospital. Her family had just left, and Lisa slept peacefully. She tearfully slashed down, and the sword phased through. A long high pitched beep filled the room, and Anne went out the window. Doctors, and Lisa's family came and she was dead. Anne found herself at the top of the building, her sword pointed towards her stomach. She thrusted it.

Anne and Lisa saw each other again that night.



(I was originally going to use a different outfit and a more scary story, but decided to make a sad one instead, hope you enjoyed.)

Go to Page:
1, 2, 3, 4, 5... 11, 12, 13
Go to Top
This Page loaded in 0.016 seconds.
Terms of Service | Privacy Policy | Contact Us | Credits | Job Opportunities
© Copyright 2011-2020 Sylestia Games LLC.
All names and logos associated with Sylestia are Trademarks of Sylestia Games LLC.
All other trademarks are the property of their respective owners.
For questions, comments, or concerns please email at Support@Sylestia.com.